Watchworthy
The 15 Best Movies About Suicide (or Seemingly Suicidal) Missions

688 votes
155 voters
8k views
15 items
List Rules Vote up your favorite movies where the protagonists seem headed for disaster.
Rogue One: A Star Wars Story is the latest in a long and proud tradition of suicide mission movies. Not to be confused with "men on a mission" films, these flicks aren't just about a group of people trying to accomplish a goal. No, these movies are about people going out... and they're not expected to come back. Whether it's in ancient Greece or World War II, there have been plenty of impossible situations that people have conquered in real life, so of course there's going to be films about it.
It's no coincidence that most suicide mission films are set during the second World War. It's the perfect venue for setting up missions with impossible odds. Given that Star Wars was directly inspired by parts of World War II, expect to see a lot of influence from the following films in Rogue One. Curious which films are the best of the lot? Check out the list below!
Data-driven recommendations based on voting from over 40 million monthly visits to Ranker.
Try the free app

The Characters: A group of 300 battle-hardened Spartans led by King Leonidas (Gerard Butler).
The Mission: The Spartans have to hold a pass against a vast army of thousands of Persians bent on conquering Greece.
Who Survived: Poor Dilios, who lost an eye in an earlier engagement, is sent away to convince other Spartans to join the battle and defend Greece. Everyone who remained was slaughtered, though they do succeed in delaying the Persians for three days.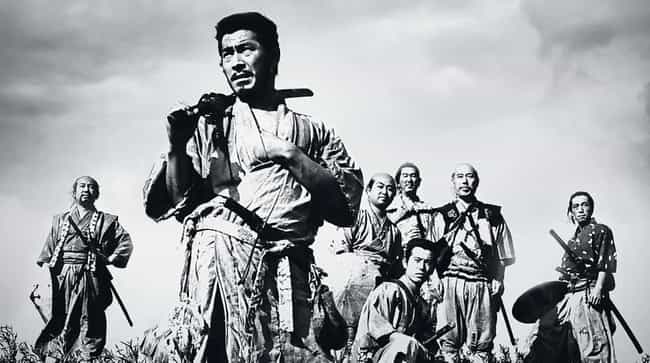 The Characters: Seven Ronin eagerly looking for work: Kambei Shimada (Takashi Shimura), Gorobei Katayama (Yoshio Inaba), Shichiroji (Daisuke Katō), Kyuzo (Seiji Miyaguchi), Heihachi Hayashida (Minoru Chiaki), Katsushiro (Isao Kamura), Kikuchiyo (Toshiro Mifune).
The Mission: The Ronin are hired by a poor village to defend them against bandits.
Who Survived: Katsushiro, Kambei, and Shichiroji survive. They manage to defend the villagers and defeat the bandits.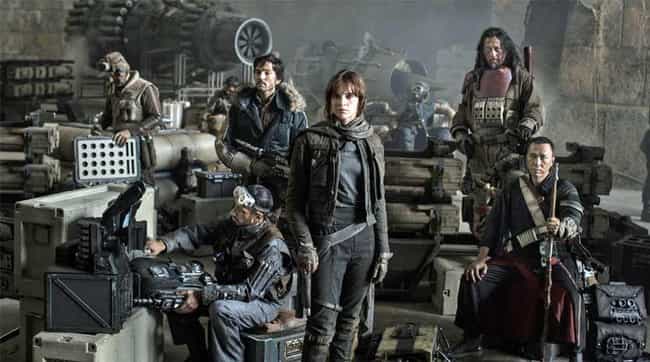 The Characters: Jyn Erso (Felicity Jones), a criminal recruited by the Rebellion, Cassian Andor (Diego Luna), a morally compromised intelligence officer for the Rebellion, Chirrut Îmwe (Donnie Yen), a blind warrior with a strong belief in the Force, K-2SO (Alan Tudyk), a reprogrammed Imperial droid, Bodhi Rook (Riz Ahmed), an Imperial pilot who defects to the Rebellion, and Baze Malbus (Jiang Wen), a heavy weapons specialist and best friend to Chirrut.
The Mission: Jyn Erso's team must steal the plans to the Death Star, the Empire's planet-destroying superweapon.
Who Survived: No one. Not a single one of them, not even the droid. They do, however, manage to get the Death Star plans to the Rebel Alliance before being killed.
The Characters: Four hobbits (Elijah Wood, Sean Astin, Billy Boyd, and Dominic Monaghan), Aragorn (Viggo Mortenson), Legolas (Orlando Bloom), Gimli (John Rhys-Davies), Boromir (Sean Bean), and Gandalf the Grey (Ian McKellen).
The Mission: Take the one ring of power to Mt. Doom in Sauron-occupied Mordor, where they can cast it into the volcano's lava and destroy it forever.
Who Survived: Gandalf falls (literally) in battle against a Balrog. Boromir is slain by the Uruk-hai chief. Everyone else makes it out alright. While it does take a while, the ring is eventually destroyed by the two Hobbits Frodo and Sam.