Film

The 15 Best Movies About Suicide (or Seemingly Suicidal) Missions

493 votes
129 voters
6.9k views
15 items
List Rules Vote up your favorite movies where the protagonists seem headed for disaster.
Rogue One: A Star Wars Story is the latest in a long and proud tradition of suicide mission movies. Not to be confused with "men on a mission" films, these flicks aren't just about a group of people trying to accomplish a goal. No, these movies are about people going out... and they're not expected to come back. Whether it's in ancient Greece or World War II, there have been plenty of impossible situations that people have conquered in real life, so of course there's going to be films about it.
It's no coincidence that most suicide mission films are set during the second World War. It's the perfect venue for setting up missions with impossible odds. Given that Star Wars was directly inspired by parts of World War II, expect to see a lot of influence from the following films in Rogue One. Curious which films are the best of the lot? Check out the list below!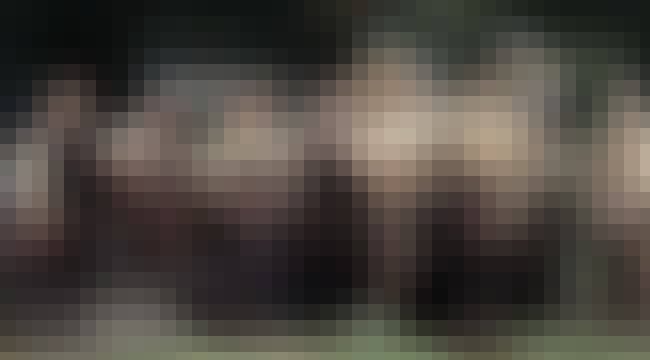 The Characters: A group of American soldiers led by Captain John Miller (Tom Hanks).
The Mission: The soldiers have to locate Private James Francis Ryan and bring him home.
Who Survived: Ryan is successfully rescued, but most of Miller's team (including Miller) is killed, with the exception of Private Richard Reiben (Edward Burns) and Corporal Timothy E. Upham (Jeremy Davies).
Also Ranked
#1 on The Best War Movies Ever
#62 on The Greatest Film Scores of All Time
#93 on The Most Rewatchable Movies
#3 on The Top Tearjerker Movies That Make Men Cry
More Saving Private Ryan
12 Surprising Facts You Probably Didn't Know About Saving Private Ryan
This Virginia Town's Massive Single-Day Loss During WWII Inspired 'Saving Private Ryan'

Agree or disagree?

The Characters: A group of 300 battle-hardened Spartans led by King Leonidas (Gerard Butler).
The Mission: The Spartans have to hold a pass against a vast army of thousands of Persians bent on conquering Greece.
Who Survived: Poor Dilios, who lost an eye in an earlier engagement, is sent away to convince other Spartans to join the battle and defend Greece. Everyone who remained was slaughtered, though they do succeed in delaying the Persians for three days.
Also Ranked
#11 on The Best War Movies Ever
#25 on The Greatest Epic Movies Ever Made
#20 on The Greatest Comic Book Movies of All Time
#26 on The Greatest Movies for Guys

Agree or disagree?
see more on 300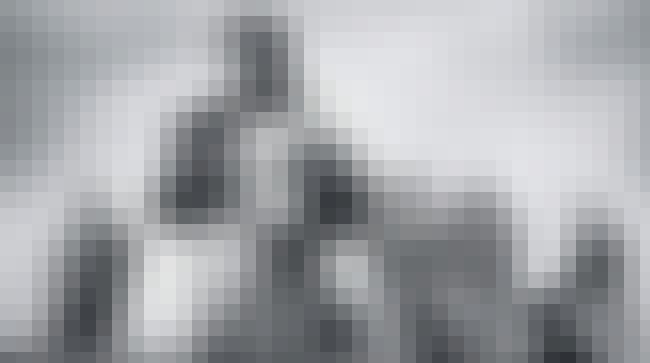 The Characters: Seven Ronin eagerly looking for work: Kambei Shimada (Takashi Shimura), Gorobei Katayama (Yoshio Inaba), Shichiroji (Daisuke Katō), Kyuzo (Seiji Miyaguchi), Heihachi Hayashida (Minoru Chiaki), Katsushiro (Isao Kamura), Kikuchiyo (Toshiro Mifune).
The Mission: The Ronin are hired by a poor village to defend them against bandits.
Who Survived: Katsushiro, Kambei, and Shichiroji survive. They manage to defend the villagers and defeat the bandits.
Also Ranked
#71 on The Best War Movies Ever
#64 on The Greatest Epic Movies Ever Made
#89 on The Best Ensemble Movies
#24 on The Best Sword and Sandal Films Ever Made
More Seven Samurai
Seven Samurai Movie Quotes

Agree or disagree?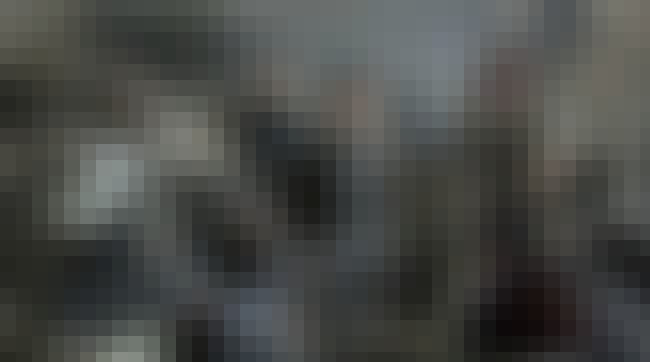 The Characters: Jyn Erso (Felicity Jones), a criminal recruited by the Rebellion, Cassian Andor (Diego Luna), a morally compromised intelligence officer for the Rebellion, Chirrut Îmwe (Donnie Yen), a blind warrior with a strong belief in the Force, K-2SO (Alan Tudyk), a reprogrammed Imperial droid, Bodhi Rook (Riz Ahmed), an Imperial pilot who defects to the Rebellion, and Baze Malbus (Jiang Wen), a heavy weapons specialist and best friend to Chirrut.
The Mission: Jyn Erso's team must steal the plans to the Death Star, the Empire's planet-destroying superweapon.
Who Survived: No one. Not a single one of them, not even the droid. They do, however, manage to get the Death Star plans to the Rebel Alliance before being killed.
Also Ranked
#44 on The Best Science Fiction Action Movies
#4 on The Very Best Movies of 2016, Ranked
#5 on Every Star Wars Movie, Ranked Best to Worst
#26 on The Best Movies Where the Bad Guy Wins
More Rogue One: A Star Wars Story
All the References to Other Star Wars Films in Rogue One
18 Reasons Why Rogue One Is Way Overhyped

Agree or disagree?