Film

The Best Sunita Dhir Movies

35 votes
15 voters
1.1k views
10 items
List Rules Vote for your favorite movies, regardless of critic reviews or how big the role was.
List of the best Sunita Dhir movies, ranked best to worst with movie trailers when available. Sunita Dhir's highest grossing movies have received a lot of accolades over the years, earning millions upon millions around the world. The order of these top Sunita Dhir movies is decided by how many votes they receive, so only highly rated Sunita Dhir movies will be at the top of the list. Sunita Dhir has been in a lot of films, so people often debate each other over what the greatest Sunita Dhir movie of all time is. If you and a friend are arguing about this then use this list of the most entertaining Sunita Dhir films to end the squabble once and for all.
If you think the best Sunita Dhir role isn't at the top, then upvote it so it has the chance to become number one. The greatest Sunita Dhir performances didn't necessarily come from the best movies, but in most cases they go hand in hand.
Examples of films on this list include I am Singh and Badla Jatti Da.
"This list answers the questions, "What are the best Sunita Dhir movies?" and "What are the greatest Sunita Dhir roles of all time?"
Chann Pardesee is an Indian Punjabi movie released in 1981. It was directed by Chitrarth Singh and had Raj Babbar, Rama Vij, Amrish Puri, Kulbhushan Kharbanda and Om Puri in lead roles. It was the first Punjabi film for Raj Babbar. Chann Pardesee was the first Punjabi movie to receive a National Film Award. It was a big commercial success all over Punjab. ...more on Wikipedia
Actors: Amrish Puri, Om Puri, Kulbhushan Kharbanda, Raj Babbar, Sushma Seth, + more
Initial Release: 1980
Directed by: Chitraarth
Badla Jatti Da is a 1991 Punjabi action movie directed by Ravinder Ravi. This movie stars Gugu Gill and Yograj Singh in lead roles. The villain role played by Yograj Singh is considered one of his best. The movie was a blockbuster hit across Punjab. ...more on Wikipedia
Actors: Yograj Singh, Upasna Singh, Gugu Gill, Surjit Bindrakhia, Sunita Dhir, + more
Initial Release: 1991
Directed by: Ravinder Ravi
Apni Boli Apna Des is a 2009 musical drama film written by Sarbjit Cheema and directed by Ravindra Peepat. ...more on Wikipedia
Actors: Raj Babbar, Shweta Tiwari, Vivek Shauq, Arun Bali, Rana Jung Bahadur, + more
Initial Release: 2009
Directed by: Ravindra Peepat
Agree or disagree?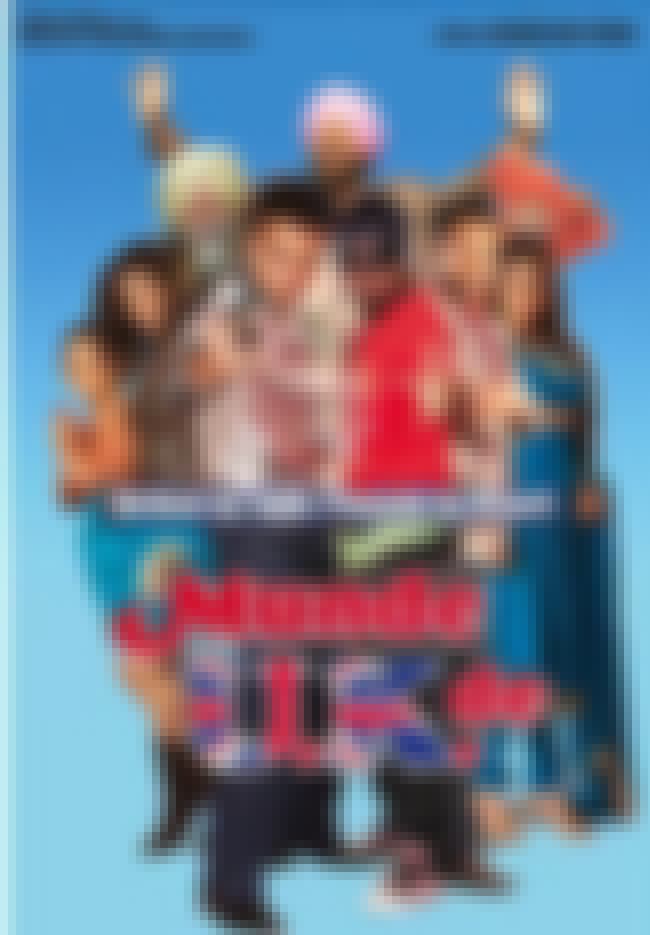 Munde U.K. De, distributed in English-speaking territories with the additional tagline British by Right, Punjabi by Heart!, is a Punjabi film by writer-director Manmohan Singh. The movie stars Jimmy Shergill, Amrinder Gill, Neeru Bajwa, Rana Ranbir, and Gurpreet Ghuggi. It was released in India May 8, 2009, and in Los Angeles, California, US, on May 22, 2009, among other territories. It has a running time of 149 minutes. ...more on Wikipedia
Actors: Jimmy Shergill, Arun Bali, Gurpreet Guggi, Amrinder Gill, Rana Ranbir, + more
Initial Release: 2009
Directed by: Manmohan Singh

Agree or disagree?