Makeup Junkie
The Best Sunscreen

398 votes
125 voters
43k views
13 items
The best sunscreen offers full protection from the sun's damaging UVA/UVB rays. It's long-lasting and, preferably, waterproof. What are the absolute best sunscreens on the market today? The answer varies. Whether you prefer an organic sunscreen, free of chemical ingredients, or a drug store brand, this list includes them all: the best spray sunscreens, sunscreen lotions, and sunscreens for kids and babies! If you see your favorite sunscreen on the list, by all means, vote it up - and comment on any good or bad experience you've had with any of these products.
The longest lasting sunscreens give us the freedom to enjoy being out in the sun without suffering painful sunburns or being over-exposed to potentially skin cancer-causing rays. Waterproof sunscreens allow for more time in the pool or the surf without frying to a crisp, though it's always important to remember to reapply sunblock after swimming, surfing or generally frolicking in the water. Not everyone agrees on how much protection is needed (SPF: Sun Protection Factor), but the FDA generally recommends an SPF of 30 or higher for the best coverage.
If you're determined to get a beautiful, sun-kissed glow, but you don't want to expose yourself to damaging rays, check out these lists for the
best self tanners
and the
best bronzers
!
Ranker may collect a commission from links on this page.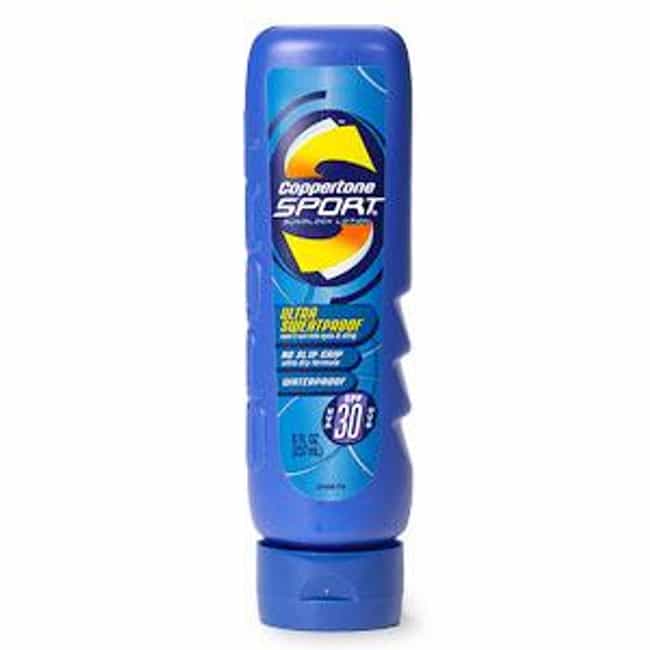 1
Coppertone Sport Ultra Sweatproof SPF 30
Coppertone's Sport Ultra Sweatproof Sunscreen with SPF 30 is an ultra sweat and waterproof sunscreen lotion that doesn't leave you with that greasy feeling when you apply. You still get the great UVA/UVB protection, but you don't feel as if you're slip-sliding around! This particular sunscreen is also oil free, and it's hypoallergenic.
Price range: $9.99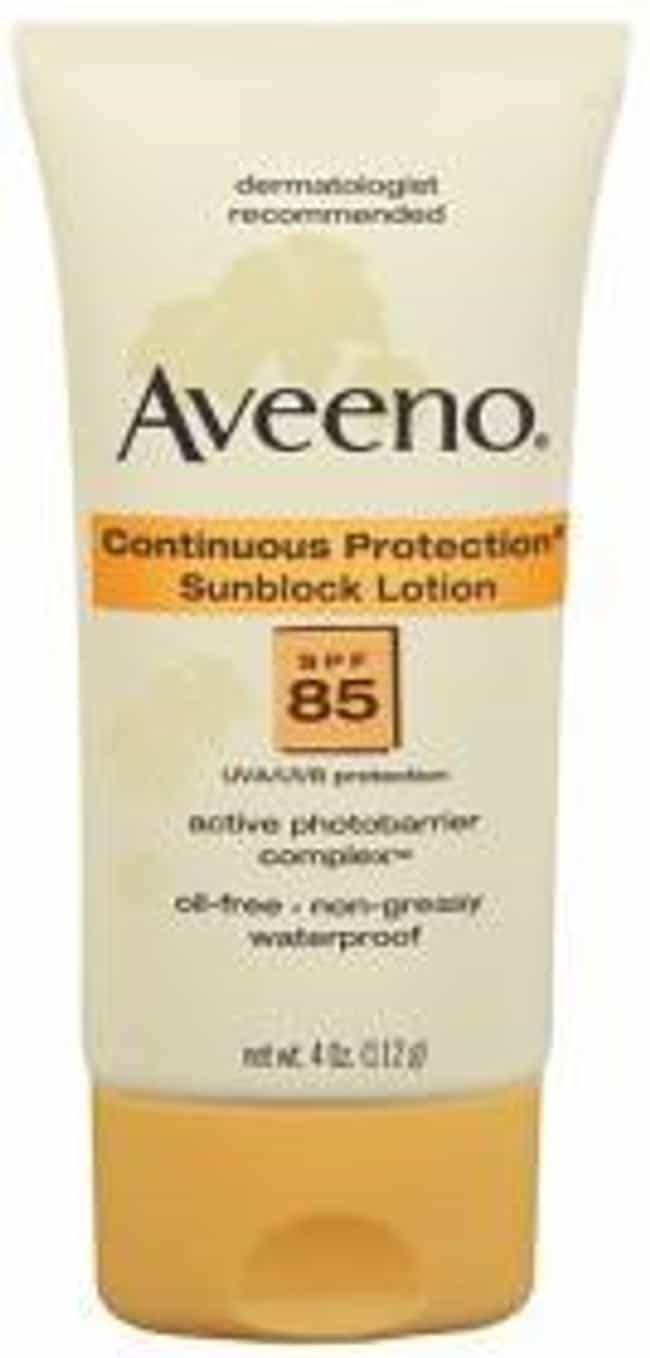 2
Aveeno Active Naturals Continuous Protection SPF 85
Aveeno is quickly becoming a go-to sunscreen, offering a wide variety of different types of sunscreen (sprays, lotions) with varying degrees of SPF protection. Aveeno Active Naturals Continuous Protection with SPF 85 is a great sunscreen lotion that provides full protection from the sun in a lightweight, waterproof formula.
Price range: $8.50 - $10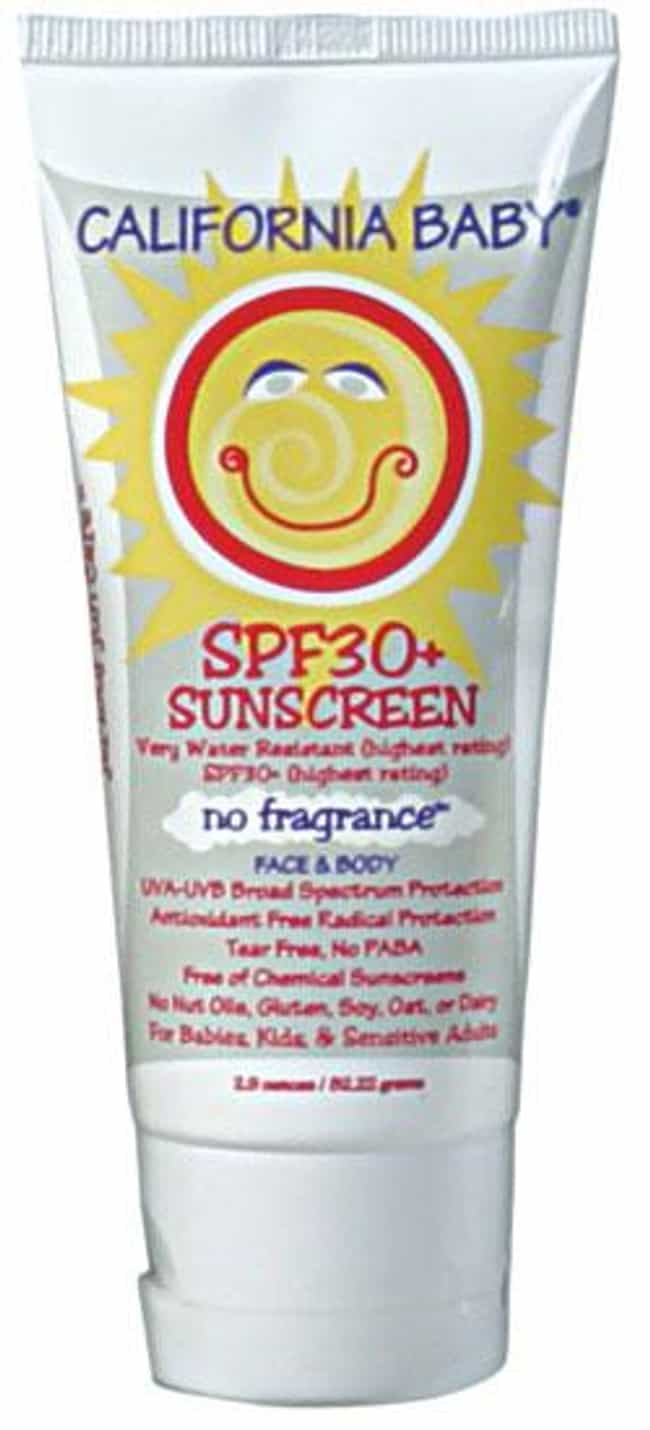 3
California Baby No Fragrance Sunscreen Lotion, SPF 30
If you're looking for a chemical-free sunscreen for your baby, California Baby's No Fragrance Sunscreen Lotion with SPF 30+ could be it. This formula, which is water resistant, goes on smoothly and can be applied to baby's face and body for UVA/UVB sun protection. And it's not just for the little ones!
Price range: $13 to $20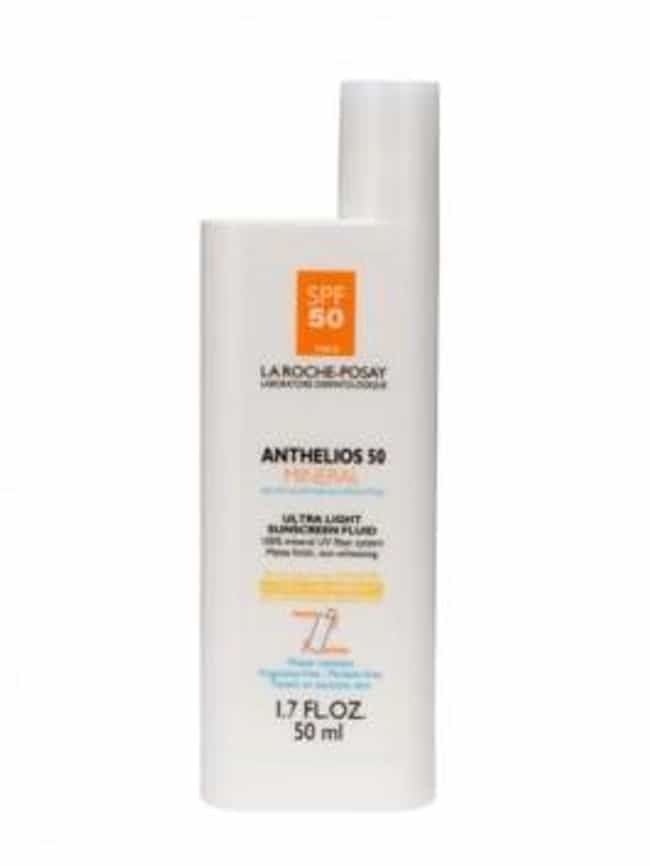 4
La Roche-Posay Anthelios Mineral Ultra Light Fluid Sunscreen SPF 50
La Roche-Posay's Anthelios line is awesome, but it's pricey. Many swear by the products, despite the high cost. La Roche-Posay branched out into mineral sunscreens, offering it's Anthelios Mineral Ultra Light Fluid Sunscreen SPF 50. The result? A sunscreen that offers good protection for even the most sensitive skin. It's light, it's not greasy-feeling at all, and while it will set you back a pretty penny, you'll get a luxurious sunscreen that's waterproof and offers full UVA/UVB coverage. For the face, La Roche-Posay offers the Anthelios 60 Ultra Light Sunscreen Fluid.
Price range: $31.95