Anime Underground
The 16 Best Supernatural Romance Anime

Updated February 26, 2020
16.9k votes
4.3k voters
91.2k views
16 items
Sometimes, it's not enough for anime characters to fall in love in an everyday setting. Sometimes, you want a little more excitement than what can be found in the real world - but without sacrificing the romance. One way to get that is through supernatural romance anime, a subgenre that combines all kinds of monsters, demons, and magic with love.
This list will give you a handful of great shows to try out if you haven't already. It includes classics like Inuyasha and Fushigi Yugi, two anime about a girl who is transported into a magical version of the past and finds true love there, as well as more modern shows like The Ancient Magus' Bride and Rascal Does Not Dream Of Bunny Girl Senpai. If you love romance anime with demons, werewolves, mages, and more, you're sure to find something on this list that suits your taste.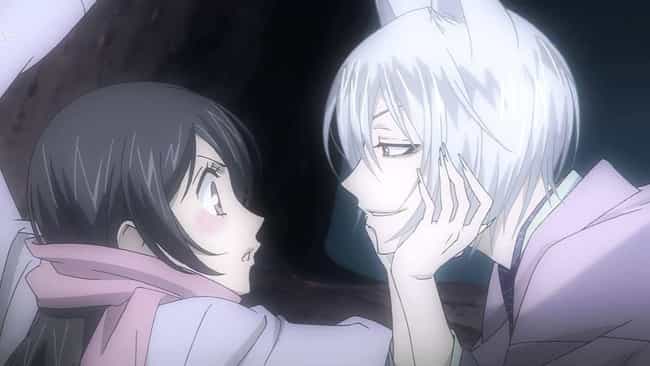 After Nanami Momozono's father's financial decisions leave her homeless, she's at a loss for what to do. Thanks to a series of strange events, she winds up working as a deity at a shrine. Not everyone involved in the shrine is pleased with this, however. Tomoe, the familiar of the former deity, doesn't trust her as far as he can throw her. Will the two of them remain enemies, or will they come to an understanding? Or, perhaps, something more than just an understanding?
Does this sound interesting?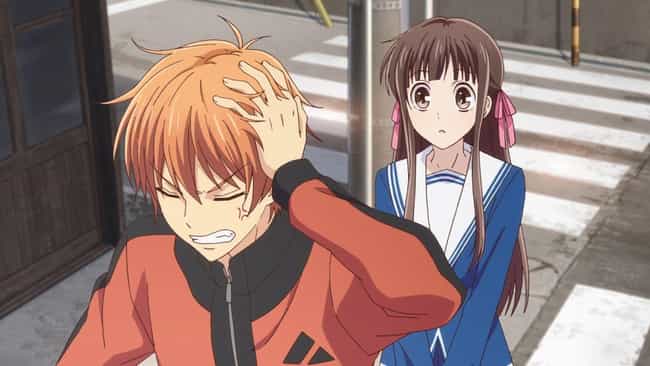 Fruits Basket follows an upbeat and cheerful girl named Tohru Honda as she becomes embroiled in the complex and mysterious world of the Sohma family. Due to a curse that was placed on them centuries ago, members of the Sohma family transform into the animals associated with the Chinese Zodiac when they're hugged by the opposite sex. Because keeping their secret requires such extraordinary levels of isolation, the family is severely dysfunctional - something that Tohru learns as she gets to know them. Through the process of trying to help heal the family's wounds, Tohru develops romantic tension with some of the members - and she isn't the only one with a love story.
Does this sound interesting?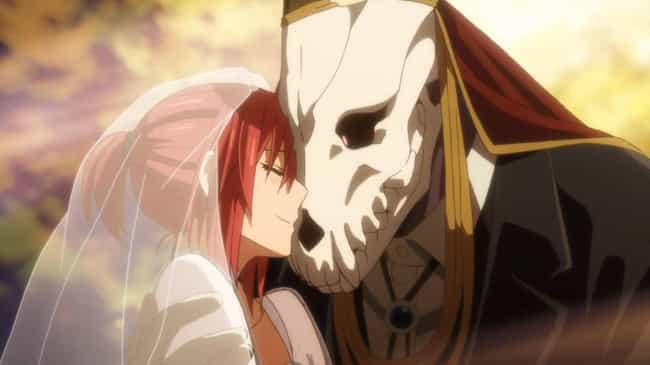 After finding herself completely alone in the world, Chise Hatori puts herself up for auction, hoping against hope to change her life for the better. Elias Ainsworth, a mage with a cow skull for a head, buys her with the intention of helping her utilize her incredible latent powers. While she does start learning how to control her abilities, she also comes to realize that she isn't alone - she's one of countless other magical beings - and what's more, her relationship with Elias takes a turn for the romantic.
The Ancient Magus' Bride is a beautifully told story with art that's hard to look away from, and it's well worth watching if you haven't already.
Does this sound interesting?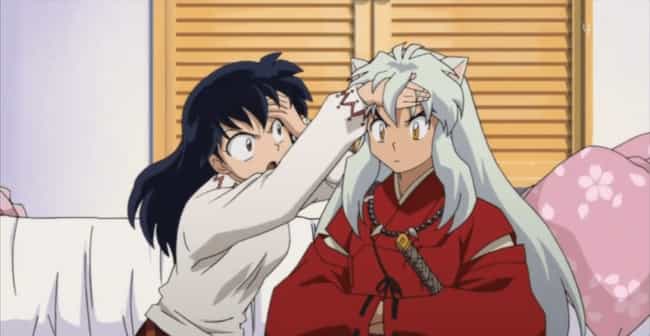 For many anime fans, Inuyasha is one of the first anime of any kind they've ever come across, as well as their first introduction to supernatural romance. The story follows Kagome, a teenage girl whose life changes dramatically when she falls down a well near her family's shrine and is thrust backward in time into the Sengoku period of Japan. During her travels, the wish-granting Shikon jewel is reborn inside of her, but it shatters during a fight. With the help of a half-demon named Inuyasha - who she will ultimately fall in love with - Kagome sets out to find and reassemble the jewel shards.
Does this sound interesting?