Film

The Best Takashi Sorimachi Movies

21 votes
13 voters
1.6k views
7 items
List Rules Vote for your favorite movies, regardless of critic reviews or how big the role was.
List of the best Takashi Sorimachi movies, ranked best to worst with movie trailers when available. Takashi Sorimachi's highest grossing movies have received a lot of accolades over the years, earning millions upon millions around the world. The order of these top Takashi Sorimachi movies is decided by how many votes they receive, so only highly rated Takashi Sorimachi movies will be at the top of the list. Takashi Sorimachi has been in a lot of films, so people often debate each other over what the greatest Takashi Sorimachi movie of all time is. If you and a friend are arguing about this then use this list of the most entertaining Takashi Sorimachi films to end the squabble once and for all.
If you think the best Takashi Sorimachi role isn't at the top, then upvote it so it has the chance to become number one. The greatest Takashi Sorimachi performances didn't necessarily come from the best movies, but in most cases they go hand in hand.
Items on this list include Zatoichi: The Last and Fulltime Killer.
"This list answers the questions, "What are the best Takashi Sorimachi movies?" and "What are the greatest Takashi Sorimachi roles of all time?"
GTO: Great Teacher Onizuka is a 1999 film written by Mitsuru Tanabe, Brian O'Hara and directed by Masayuki Suzuki. ...more on Wikipedia
Actors: Norika Fujiwara, Jamie McGonnigal, Satoshi Tsumabuki, Rena Tanaka, Takashi Sorimachi, + more
Initial Release: 1999
Directed by: Masayuki Suzuki
Agree or disagree?
Great Teacher Onizuka, officially abbreviated as GTO, is a Japanese shōnen manga written and illustrated by Tohru Fujisawa. It was originally serialized in Weekly Shōnen Magazine from May 1997 to April 2002. The story focuses on 22-year-old ex-bōsōzoku member Eikichi Onizuka, who becomes a teacher at a private middle school, Holy Forest Academy, in Tokyo, Japan. It won the 1998 Kodansha Manga Award for shōnen and is a continuation of Tohru Fujisawa's other manga series Shonan Junai Gumi and Bad Company, both of which focus on the life of Onizuka before he becomes a teacher in Great Teacher Onizuka. Due to the popularity of the manga, several adaptations of GTO were established. These ...more on Wikipedia
Actors: Takashi Sorimachi, Jamie McGonnigal, Masahiro Kômoto, Minoru Matsumoto, Hideyuki Kasahara, + more
Initial Release: 1999
Directed by: Masayuki Suzuki
Also Ranked
#69 on The Best Adult Anime of All Time
#82 on The Best Adventure Anime of All Time
#72 on The 30+ Best Anime for Teens
#37 on The Best Music Anime of All Time
Agree or disagree?
see more on Great Teacher Onizuka
Fulltime Killer is a 2001 Hong Kong action film produced and directed by Johnnie To, and also written, produced and directed by Wai Ka-fai, and also produced by and starring Andy Lau. The film was released in the Hong Kong on 3 August 2001. The film is based on Pang Ho-cheung's novel of the same name. It is informally known by Hong Kong English title You & I. ...more on Wikipedia
Actors: Andy Lau, Simon Yam, Lam Suet, Cherrie Ying, Kelly Lin, + more
Initial Release: 2001
Directed by: Wai Ka-fai, Johnnie To
Agree or disagree?
see more on Fulltime Killer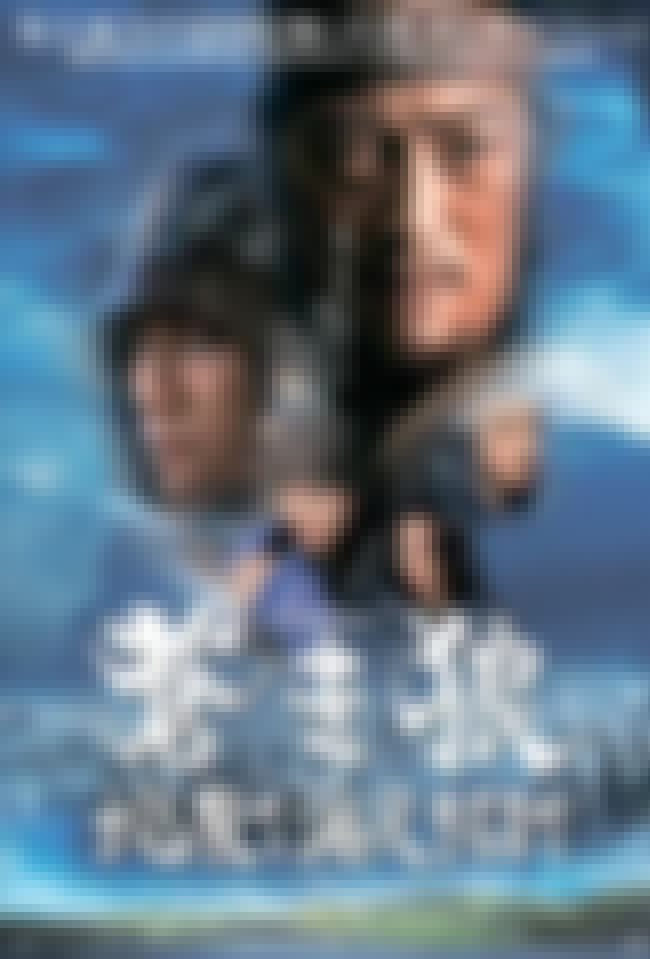 Genghis Khan: To the Ends of Earth and Sea is a 2007 Japanese - Mongolian historical drama film depicting the life of Genghis Khan. ...more on Wikipedia
Actors: Rei Kikukawa, Kenichi Matsuyama, Takashi Sorimachi, Mayumi Wakamura, Yoshihiko Hakamada, + more
Initial Release: 2007
Directed by: Shinichiro Sawai

Agree or disagree?
see more on Genghis Khan: To the Ends of the Earth and Sea