Best Movie Genres

The Best Teen Movies of All Time

638k votes
65k voters
2.3M views
302 items
List Rules Vote up and add all of your favorite movies that are geared towards and feature teenagers.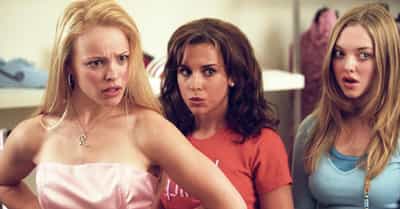 Need a new movie to watch? Here's a list of the best teen movies and films about teenagers, adolescence, and high school. What are the best teen movies of all time? Teenagers and young people have long been an ideal target market for film producers. They have more free time than adults, but can get themselves around and choose their own entertainment more easily than children. As well, they have disposable income, and typically spend more of their money on entertainment than their adult counterparts. What's the best teen movie ever? As this has steadily been true for several decades, it has led to a glut of films designed with teenagers in mind during that time.
Though there is no set definition on what makes a film a "teen movie," other than featuring teenagers (or at the very least, teenaged character) in significant roles, the genre has developed some defining features and common motifs over the years. Often, popular teen movies will explore high school as an environment, and specifically the high school community and the social cliques that form therein is a constant source of interest and observation. Much of the time, this is done with a snarky or cynical worldview, attempting to reflect the way that jaded teens often see the world of adults. Overwhelmingly popular recent entries in the high school movie sub-genre include Easy A and Mean Girls, while cult films such as Donnie Darko and Pump Up the Volume explore the same issues with an even darker or more subversive outlook.
Teens are also frequently cast as the leads in horror films, particularly the sub-genre known as "slasher films." In these films, attractive young people are typically placed in precarious situations with serial murderers, and audiences can then delight in seeing them ripped apart.
The top teen movies on this list span all of these sub-genres and more, including genre mash-ups combining several different storytelling modes into one film (such as the horror-comedy Scream franchise.) It's an open list, so after you're done voting, if you see any good teen movies that aren't on here, add them at the bottom of the page.
1

The Breakfast Club

Judd Nelson, Molly Ringwald, Anthony Michael Hall

The Breakfast Club is a 1985 American coming-of-age comedy-drama film written, produced, and directed by John Hughes and starring Emilio Estevez, Paul Gleason, Anthony Michael Hall, John ...more
2

Ferris Bueller's Day Off

Charlie Sheen, Matthew Broderick, Jeffrey Jones

Ferris Bueller's Day Off is a 1986 American comedy film written, produced and directed by John Hughes. The film follows high school senior Ferris Bueller, who skips school and spends the day in ...more
3

Mean Girls

Lindsay Lohan, Rachel McAdams, Amanda Seyfried

Mean Girls is a 2004 American teen comedy film. Mark Waters directed, and Tina Fey wrote the screenplay, which is based in part on Rosalind Wiseman's non-fiction book Queen Bees and Wannabes, ...more
4

KirkSaw added

Back to the Future

Michael J. Fox, Christopher Lloyd, Lea Thompson

Back to the Future is a 1985 American comic science fiction film. It was directed by Robert Zemeckis, written by Zemeckis and Bob Gale, produced by Steven Spielberg, and stars Michael J. Fox, ...more
5

Grease

John Travolta, Olivia Newton-John, Stockard Channing

Grease is a 1978 American musical romantic comedy-drama film directed by Randal Kleiser and produced by Paramount Pictures. It is based on Warren Casey and Jim Jacobs' 1971 musical of the same ...more
6

10 Things I Hate About You

Joseph Gordon-Levitt, Gabrielle Union, Heath Ledger

10 Things I Hate About You is a 1999 American teen romantic comedy-drama film. It is directed by Gil Junger and stars Julia Stiles, Heath Ledger and Joseph Gordon-Levitt. The romantic comedy ...more
7

Sixteen Candles

John Cusack, Molly Ringwald, Joan Cusack

Sixteen Candles is a 1984 American coming-of-age comedy film starring Molly Ringwald, Michael Schoeffling and Anthony Michael Hall. It was written and directed by John Hughes.
8

Clueless

Alicia Silverstone, Brittany Murphy, Paul Rudd

Clueless is a 1995 American comedy film loosely based on Jane Austen's 1815 novel Emma. It stars Alicia Silverstone, Stacey Dash, Paul Rudd, and Brittany Murphy. The film is set in Beverly Hills ...more
9

The Goonies

Corey Feldman, Josh Brolin, Sean Astin

The Goonies is a 1985 American adventure comedy film directed by Richard Donner. The screenplay was written by Chris Columbus from a story by executive producer Steven Spielberg. The film's ...more
10

Easy A

Emma Stone, Amanda Bynes, Aly Michalka

Easy A is a 2010 film directed by Will Gluck. "After a little white lie about losing her virginity gets out, a clean-cut high school girl (Emma Stone) sees her life paralleling Hester ...more
11

Juno

Jennifer Garner, Ellen Page, Jason Bateman

Juno is a 2007 Canadian-American comedy-drama film directed by Jason Reitman and written by Diablo Cody. Ellen Page stars as the title character, an independent-minded teenager confronting an ...more
12

American Pie

Alyson Hannigan, Tara Reid, Shannon Elizabeth

American Pie is a 1999 teen comedy film written by Adam Herz and directed by brothers Paul and Chris Weitz, in their directorial film debut. It is the first film in the American Pie theatrical ...more
13

Fast Times at Ridgemont High

Nicolas Cage, Sean Penn, Jennifer Jason Leigh

Fast Times at Ridgemont High is a 1982 American coming-of-age teen comedy film written by Cameron Crowe, adapted from his 1981 book of the same name. As a freelance writer for Rolling Stone ...more
14

Dazed and Confused

Ben Affleck, Milla Jovovich, Matthew McConaughey

Dazed and Confused is a 1993 coming of age comedy film written and directed by Richard Linklater. The film features a large ensemble cast of actors who would later become stars, including ...more
15

Bring It On

Kirsten Dunst, Eliza Dushku, Gabrielle Union

Bring It On is a 2000 American teen comedy film that was directed by Peyton Reed and written by Jessica Bendinger. It was followed by four direct-to-video sequels, none of which contain any of ...more
16

Superbad

Emma Stone, Seth Rogen, Jonah Hill

Superbad is a 2007 American teen comedy film directed by Greg Mottola and starring Jonah Hill and Michael Cera. The film was written by Seth Rogen and Evan Goldberg, who began working on the ...more
17

Stand by Me

Kiefer Sutherland, Corey Feldman, John Cusack

Stand by Me is a 1986 American coming of age comedy-drama adventure film directed by Rob Reiner and starring Wil Wheaton, River Phoenix, Corey Feldman and Jerry O'Connell. Based on the novella ...more
18

KirkSaw added

Dead Poets Society

Robin Williams, Ethan Hawke, Lara Flynn Boyle

Dead Poets Society is a 1989 American drama film written by Tom Schulman, directed by Peter Weir and starring Robin Williams. Set at the conservative and aristocratic Welton Academy in the ...more
19

Dirty Dancing

Patrick Swayze, Jennifer Grey, Jerry Orbach

Dirty Dancing is a 1987 American romantic drama film. Written by Eleanor Bergstein and directed by Emile Ardolino, the film stars Patrick Swayze and Jennifer Grey in the lead roles, as well as ...more
20

The Princess Diaries

Anne Hathaway, Mandy Moore, Julie Andrews

The Princess Diaries is a 2001 American comedy film produced by singer and actress Whitney Houston and directed by Garry Marshall. It is based on Meg Cabot's 2000 novel of the same name. The ...more
21

Footloose

Sarah Jessica Parker, Kevin Bacon, John Lithgow

Footloose is a 1984 American musical-drama directed by Herbert Ross. It tells the story of Ren McCormack, an upbeat Chicago teen who moves to a small town in which, as a result of the efforts of ...more
22

Pretty in Pink

James Spader, Gina Gershon, Molly Ringwald

Pretty in Pink is a 1986 American romantic comedy-drama film about love and social cliques in 1980s American high schools. It is one of John Hughes' films starring Molly Ringwald, and is ...more
23

The Outsiders

Tom Cruise, Nicolas Cage, Diane Lane

The Outsiders is a 1983 American drama film directed by Francis Ford Coppola, an adaptation of the novel of the same name by S. E. Hinton. The film was released on March 25, 1983. Jo Ellen ...more
24

Napoleon Dynamite

Haylie Duff, Jon Heder, Diedrich Bader

Napoleon Dynamite is a 2004 American independent art-house comedy film written by Jared and Jerusha Hess and directed by Jared. The film stars Jon Heder in the role of the title character, for ...more
25

matanamcintire added

The Perks of Being a Wallflower

Emma Watson, Nina Dobrev, Paul Rudd

The Perks of Being a Wallflower is a 2012 American coming-of-age comedy-drama film, and an adaptation of the 1999 epistolary novel of the same name; it was written and directed by the novel's ...more