Albums

The Best Adicts Albums of All Time

88 votes
29 voters
1.6k views
9 items
List Rules This list includes studio albums only, so if you add an album make sure it's a proper studio release.
List of the best Adicts albums, including pictures of the album covers when available. This Adicts discography is ranked from best to worst, so the top Adicts albums can be found at the top of the list. To make it easy for you, we haven't included The Adicts singles, EPs, or compilations, so everything you see here should only be studio albums. If you think the greatest Adicts album isn't high enough on the list, then be sure to vote for it so it receives the credit it deserves. Make sure you don't just vote for critically acclaimed albums; if you have a favorite Adicts album, then vote it up, even if it's not necessarily the most popular.
If you want to know, "What is the best Adicts album of all time?" or "What are the top Adicts albums?" then this list will answer your questions. List includes Smart Alex, Songs of Praise and more.
This list of popular Adicts CDs has been voted on by music fans around the world, so the order of this list isn't just one person's opinion. You may want to copy this list to make your own just like it, re-rank it to fit your opinions, then publish it to share with your friends.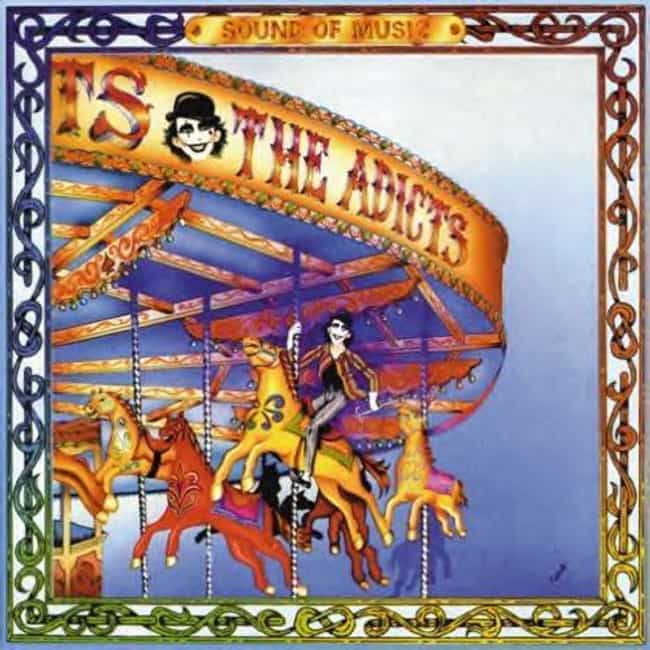 Artist: The Adicts
Release Date: 1982
Tracks: 4321, Disco, Johnny Was a Soldier, Eyes in the Back of Your Head, Shake, Rattle, Bang Your Head, A Man's Gotta Do, Chinese Takeaway, Let's Go, How Sad, My Baby Got Run Over by a Steamroller, Easy Way Out, Lullaby, Joker in the Pack
Label: Razor Records
Genres (Music): Punk rock

Agree or disagree?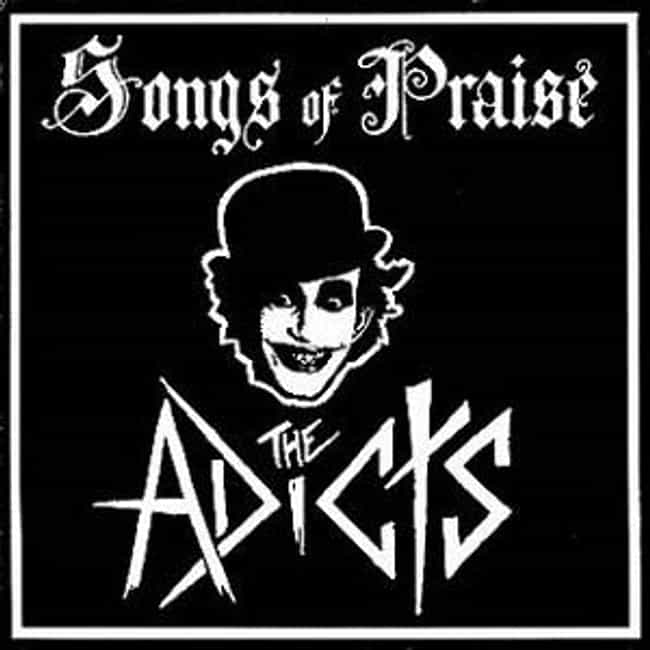 Artist: The Adicts
Release Date: 1981
Tracks: Peculiar Music, Just Like You, Sensitive, Songs of Praise, In the Background, Dynasty, Distortion, Viva la Revolution, Telepathic People, Mary Whitehouse, Calling Calling, Tango, Numbers, England, Hurt, Get Adicted
Label: Dwed Wecords
Genres (Music): Punk rock, Oi!

Agree or disagree?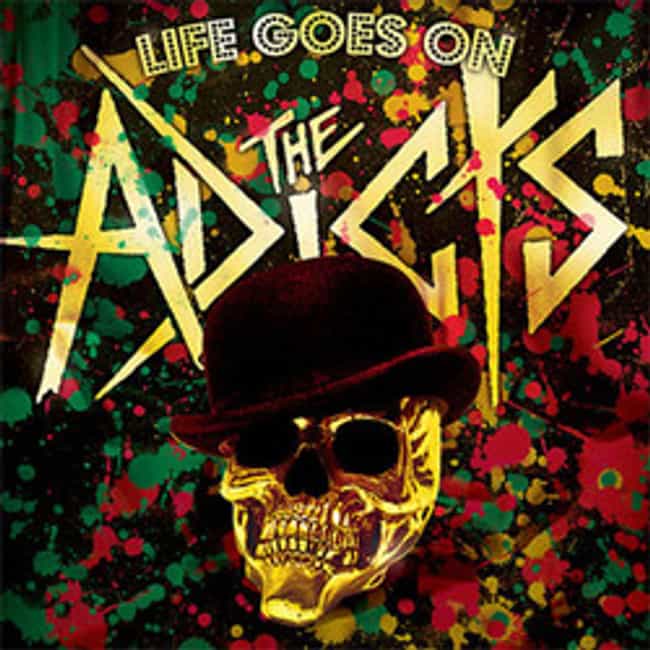 Agree or disagree?
Artist: The Adicts
Release Date: 1985
Tracks: Maybe, Maybe Not, Jelly Babies, You're All Fools, Rockin' Wrecker, Troubadour, Runaway, Ode to Joy, California, Bad Boy, Crazy, Smart Alex, Tokyo
Genres (Music): Punk rock

Agree or disagree?
see more on Smart Alex