Total Nerd
The Best The Flash Storylines in Comics

127 votes
29 voters
1.1k views
20 items
List Rules Vote up the The Flash comic book story arcs every fan must read
There are many superheroes in the DC Universe, but few are as important as the Fastest Man Alive himself, the Flash! Thanks to his introduction in the mid-1950s, the Silver Age Flash kicked off a new era of superheroes, which has continued well into today. The Flash has been a member of the Justice League, and has played a role in some of the DC Universe's most significant stories and crossover events, but with decade after decade of stories piling up into thousands of books, determining which story arc, single issue, comic book, graphic novel, trade paperback, and one-shot is the best is no easy task.
Fortunately, this list is here to help as the 20 best Flash stories ever told have been compiled for you! Check out the stories below, which make up the Flash's most important storylines, comics, story arcs, graphic novels, single issues, and amazing adventures, and make sure you vote up the one you think is the greatest Flash story ever told!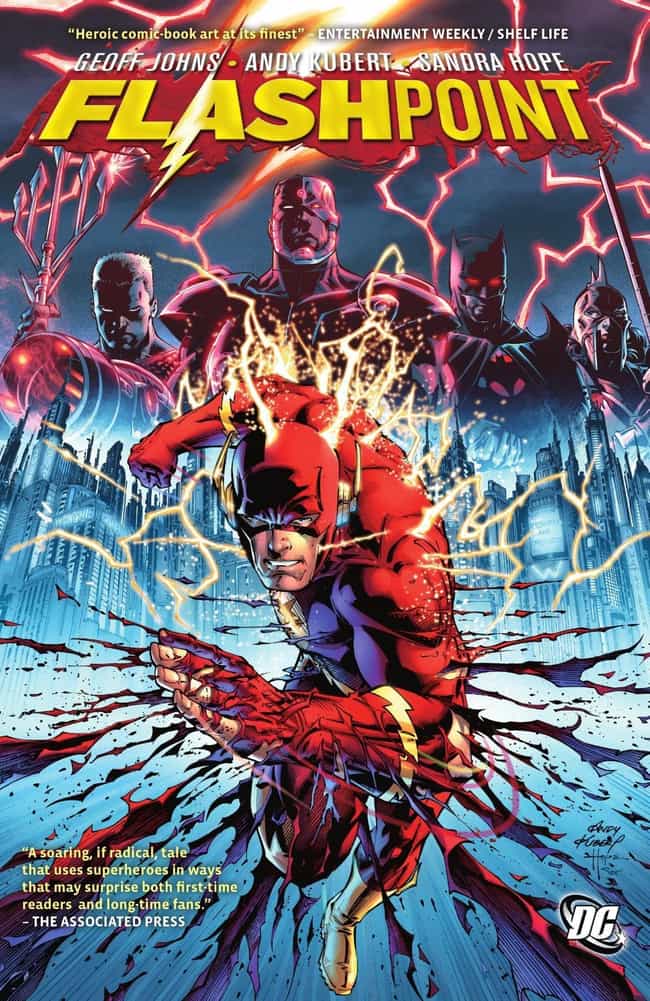 Story Found In: Flashpoint #1–5
One of the Flash's most important abilities is how he is able to run so fast, he can travel through time. Granted, he requires some equipment and calculations to make this happen just right, but if there's one thing he knows, it's that messing with the timeline can be a dangerous prospect. The story picks up with Barry realizing that the timeline has changed, but only he is aware of it, and he must find out what happened.
Over the course of this 60+ issue crossover event, the entire DC Universe has changed, and it may all be Barry Allen's fault! Can he restore the timeline and undo what he did, or will the universe he knew be forever lost? Find out in this amazing crossover event called "Flashpoint!"
Publisher: DC Comics

Is this a great story line?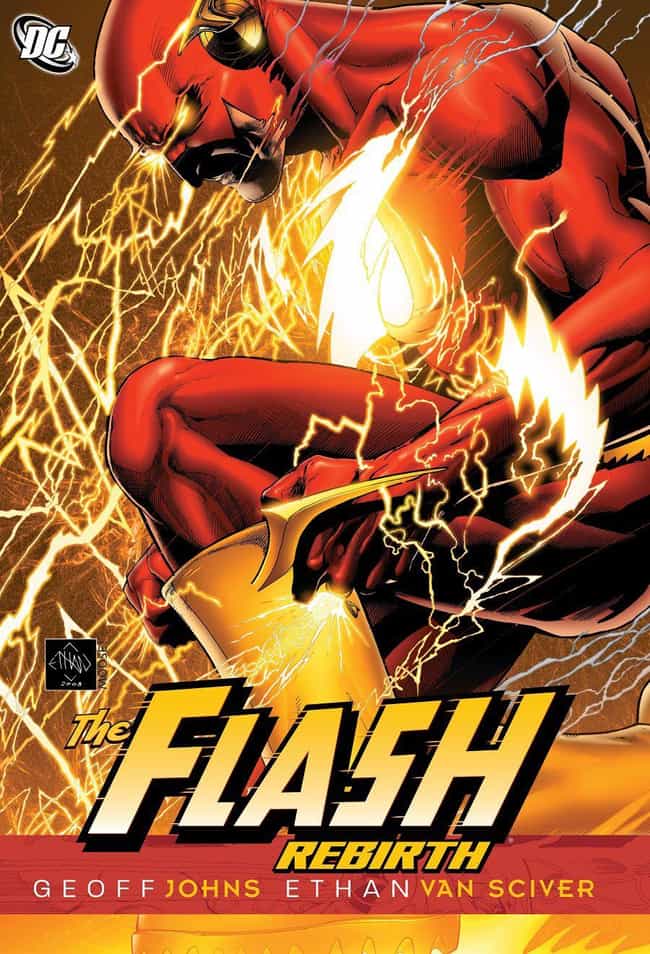 Story Found In: The Flash: Rebirth #1-6
Years ago, Barry Allen ran through the DC Universe as the fastest man alive, but during the "Crisis on Infinite Earths" crossover event, Barry gave his life to save everyone. Now, following several key events in the DC Universe, Barry Allen has returned, but how will he manage to live in the 21st-Century now that everything has changed and his nephew has taken his place?
Fans of the original Flash are sure to enjoy seeing their favorite Scarlet Speedster return to life, but what will happen now that Barry has returned? This brilliant story was written by the team who put together Green Lantern: Rebirth and The Sinestro Corps War, Geoff Johns and Ethan Van Sciver.
Publisher: DC Comics

Is this a great story line?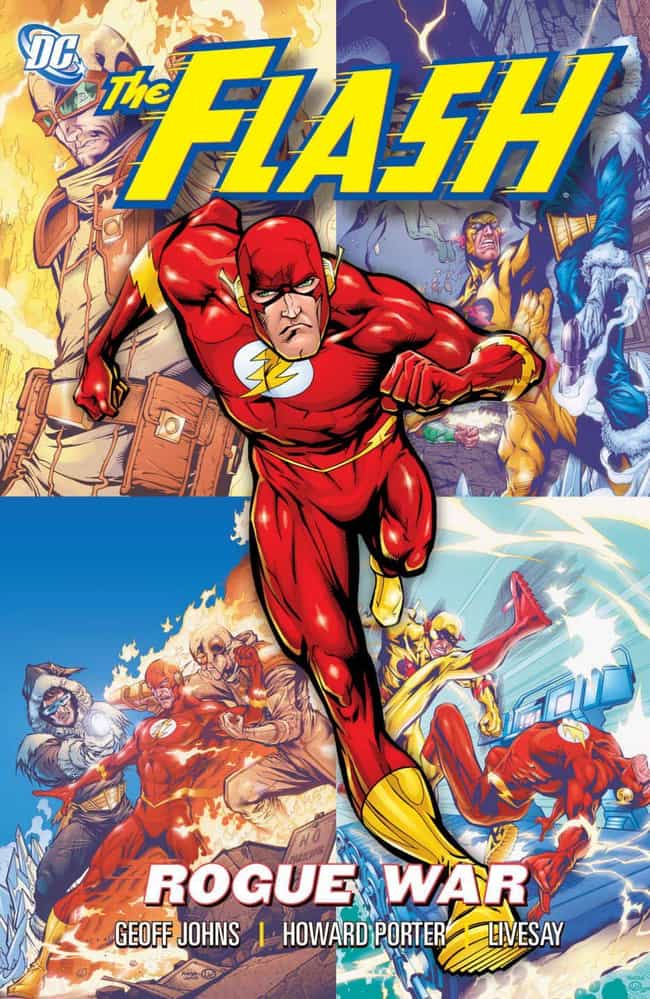 Story Found In: The Flash #1/2, 212, & 218-225
Like most DC superheroes, the Flash has a rather large rogues' gallery, but with so many villains to contend with, odds are things will come to a head sooner or later. In "Rogue War," the group of bad guys who make up his old gallery of rogues run afoul of the newest members of his rogues' gallery in a conflagration the likes of which the Scarlet Speedster hasn't seen before.
The conflict may result in the destruction of Keystone City itself! Will the Scarlet Speedster be able to stop the destruction of his beloved city, or will he sacrifice himself to save everyone? This pivotal tale was brilliantly written by Geoff Johns with pencils by Howard Porter and Steven Cummings and is one of the best villain-centric tales in the Flash's library.

Is this a great story line?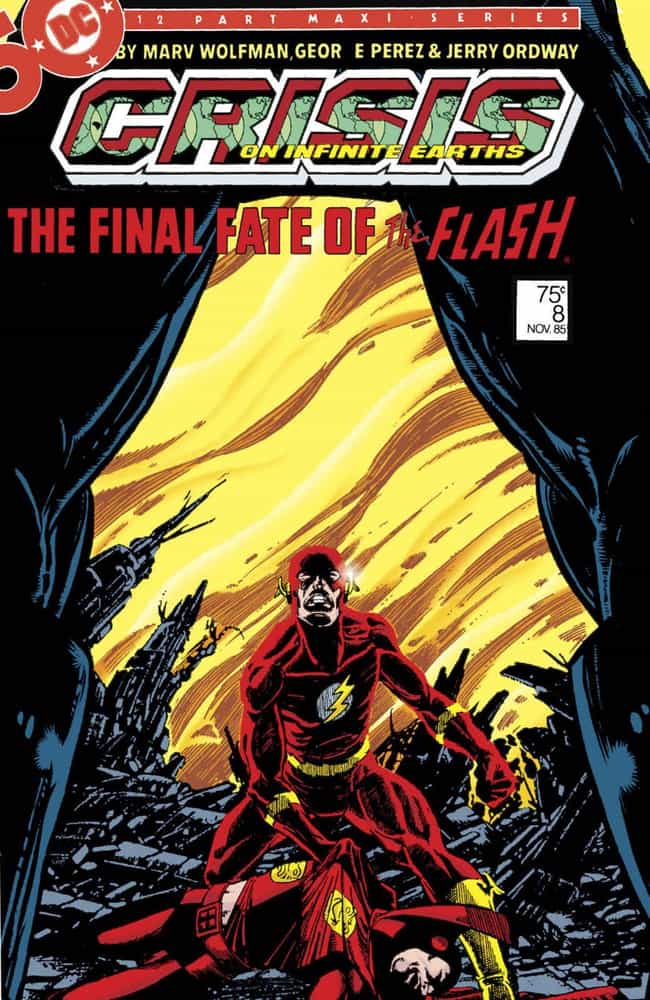 Story Found In: Crisis on Infinite Earths #8
The "Crisis on Infinite Earths" was a crossover event that turned the entire DC Universe on its head by destroying many of the worlds that made up the multiverse. The Anti-Monitor's desire to destroy the entire multiverse was nearly complete by the 8th issue, and just when it looks like the combined might of Earth's heroes are helpless, it's up to the Flash to save everyone.
In this harrowing tale, the fastest man alive jumps into battle with the Anti-Monitor to destroy his weapon designed to destroy all of existence. Barry Allen runs faster than he's ever run before, but doing so might just destroy him, and he is more than willing to sacrifice himself to save the universe. This event would go on to reshape DC Comics titles for decades and is one of the most important stories to feature the Scarlet Speedster.
Publisher: DC Comics
Is this a great story line?