Entertainment
I Heard You Have The Best Quotes From 'The Irishman'

Updated December 3, 2019
325 votes
91 voters
3.2k views
25 items
Whether you've seen Martin Scorsese's new movie in theaters or on its permanent home at Netflix, we want you to vote for the best The Irishman quotes. Scorsese has a remarkable track record when it comes to mob movies, having previously made Goodfellas, Casino, and The Departed, all of which are considered among the finest of their kind. This new one absolutely earns the right to stand beside them. It looks at mobsters in a different light, as the main character is an elderly man reflecting back on his career of illegal activity and overall moral failing. The screenplay by Steven Zaillian is packed with hard-hitting one liners and even a few funny lines of dialogue in certain scenes.
Robert DeNiro plays Frank Sheeran, a truck driver who falls in with mobster Russell Bufalino (Joe Pesci). Through his association with Bufalino, he eventually grows close to famed union leader Jimmy Hoffa (Al Pacino). Sheeran also does some hitman work for the mob. The Irishman is presented as the aging Sheeran in a nursing home, relating the story of his life to the audience.
The all-star cast also includes Anna Paquin as Sheeran's disapproving daughter, Bobby Cannavale and Harvey Keitel as fellow gangsters, and Ray Romano as a mob lawyer who keeps Sheeran from going to jail.
Vote up the most memorable The Irishman quotes from the list below, regardless of which character speaks them.
back to page 1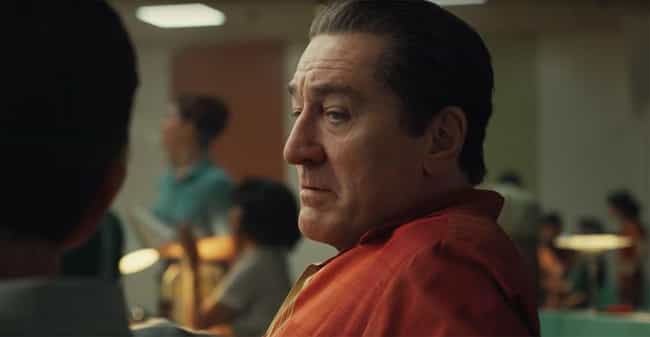 Frank Sheeran: Nowadays, young people, they don't know who Jimmy Hoffa was. They don't have a clue. I mean, maybe they know that he disappeared or something, but that's about it. But back then, there wasn't nobody in this country who didn't know who Jimmy Hoffa was.

Love this quote?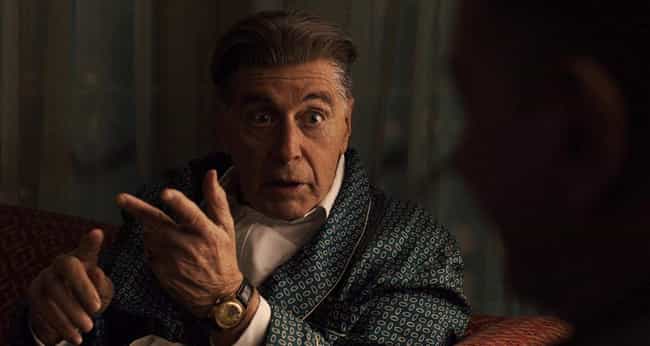 Jimmy Hoffa: I told you, you can't trust a millionaire's kids.

Love this quote?
Frank Sheeran: What kind of man makes a call like that?

Love this quote?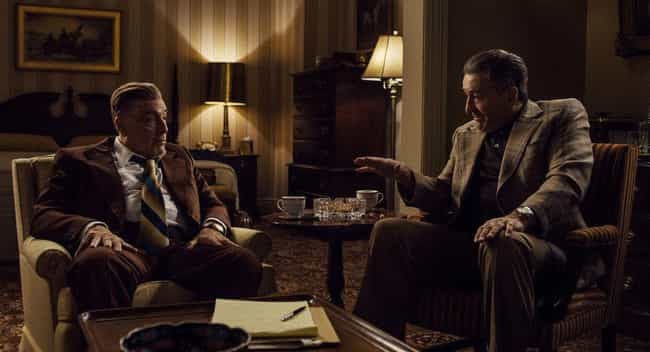 Jimmy Hoffa: Who said it?
Frank Sheeran: Don't matter who said it.
Jimmy Hoffa: It matters. Was it Russell?
Frank Sheeran: No.
Jimmy Hoffa: No. Of course it's not Russell. And the little c*cks*cker from the Miami fiasco? No? Not him? No? Then who?
Frank Sheeran: I'm gonna tell you. Tony.
Jimmy Hoffa: Tony? Which Tony? They're all named Tony. I mean, what's the matter with Italians that they can only think of one name?
Frank Sheeran: The other Tony.

Love this quote?