Watchworthy
Hilariously Dramatic Quotes From 'The King of Staten Island'

June 12, 2020
283 votes
50 voters
22 items
After you've seen the new comedy, we want you to vote for the best quotes from The King of Staten Island. There are lots of funny lines to choose from in this hilarious movie. Its story has a serious side as well, so there are also some more poignant one liners. That it balances those two qualities so well is part of what makes it a must-see.
The film is based on star Pete Davidson's own life. He plays Scott Carlin, a wisecracking stoner with mental health issues. Specifically, he's never gotten over the trauma of his firefighter father perishing on the job when he was a child. This has left him in a state of perpetual immaturity. When his mom (Marisa Tomei) starts a new relationship with another firefighter, Ray (Bill Burr), she asks Scott to move out of the house they share together. This pushes him over the edge. Scott attempts to find his own way in the world and gets an opportunity by, ironically, volunteering at a fire station.
The King of Staten Island was directed by Judd Apatow, of The 40-Year-Old Virgin and Trainwreck fame. He co-wrote the screenplay with Davidson and Dave Sirus. The supporting cast includes Maude Apatow as Scott's sister Claire, Bel Powley as his would-be girlfriend Kelsey, and Steve Buscemi as Papa, a fireman who offers him guidance.
Vote up the most memorable The King of Staten Island quotes from the list below, whether funny or serious.
Data-driven recommendations based on voting from over 40 million monthly visits to Ranker.
Try the free app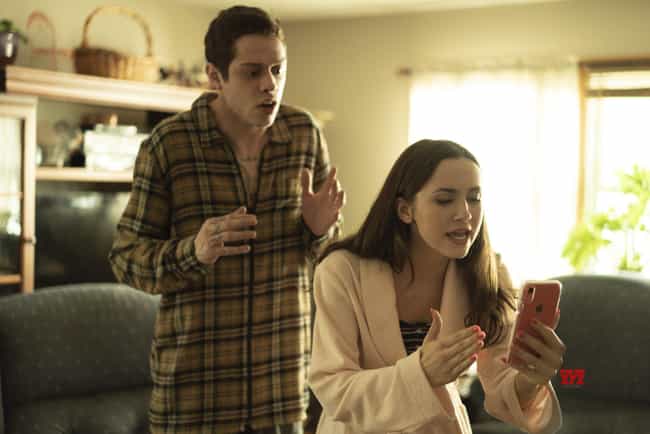 Claire Carlin: What are you going to do? Are you going to get a job, or are you going to leave the house?
Scott Carlin: I don't know. I'm going to open that tattoo restaurant.
Claire Carlin: No, like, for real.
Scott Carlin: I am being real! It's a great idea! It's never been done before. I looked it up. I Googled it. It's never been done. Not even as a joke.
Claire Carlin: Because no one wants to go to a restaurant and watch people get tattooed while they eat. It's gross.
Scott Carlin: It's the best idea ever. Ruby Tat-Tuesdays.
Scott Carlin: There's, like, something wrong with me. Like mentally. Like, I'm not okay up there, you know. I get all manic and, like, crazy, and I make really insane impulsive decisions, and I'm scared of myself.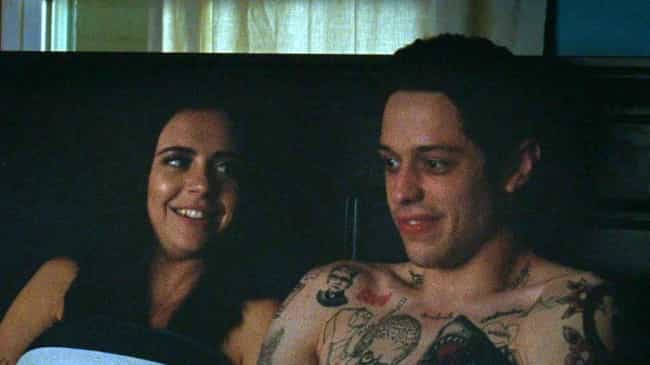 Kelsey: You look awful.
Scott Carlin: What do you mean?
Kelsey: Your skin looks see-through, and the circles around your eyes are so dark. You look like an anorexic panda.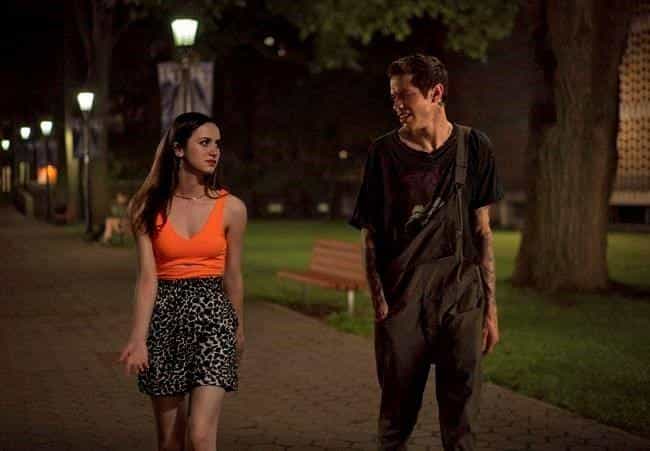 Scott Carlin: So what is this?
Claire Carlin: It's paint brushes and some paint. I know you're into art so I thought you could expand your horizons while I'm gone.
Scott Carlin: You got a gift receipt for this?