Anime Underground
14 Awesome Anime That Feature Important Time Skips

4.4k votes
1.3k voters
42.4k views
14 items
List Rules Vote up the anime that made the best use of the time skip trope.
Not all stories can be successfully told in a linear fashion. If nothing interesting is happening, time skips in anime can help avoid plodding through meaningless filler, and jump viewers right to the interesting part. The best anime time skips lend the series a laser focus on what matters to the plot and the characters and don't dwell on the parts that aren't important.
Few people want to see what happens while most of the cast of Fairy Tail is in stasis - they want to see what they do when they're up and about. Few people want to watch Taki and Mitsuha grow up and apply for jobs in Tokyo - they want to watch them find each other again. However, sometimes time skips leave out important information - what kind of training did Jiraiya do with Naruto for three years, and why did he come out of it not knowing anything except rasengan? What exactly has Sasuke been doing with Orochimaru, and how badly traumatized is he by it?
Some time skips work, and some don't - it's up to you to decide which is which.
back to page 1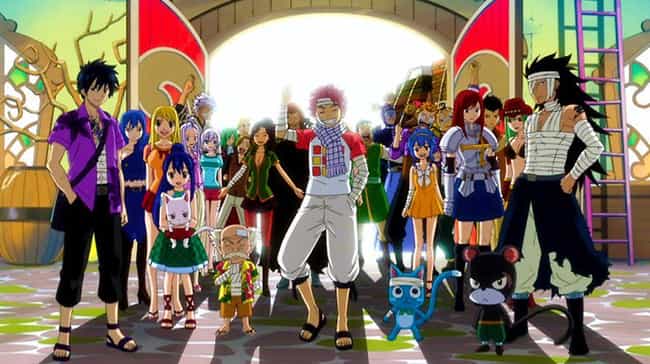 In order to protect Tenrou Island from Acnologia's devastating attack, Lucy and Mavis cast a powerful magic called the Fairy Sphere. This sphere offers amazing defense capabilities, but it also puts everything inside it into stasis. Thus begins a seven year time skip in which nothing happens for most of the main cast, but the world around them changes. Some viewers complain that they don't get any significant power-ups during that time, which happens in other anime with time skips - while others defend this on the grounds that a power up would be impossible given the stasis premise.

Was this time skip effective?
see more on Fairy Tail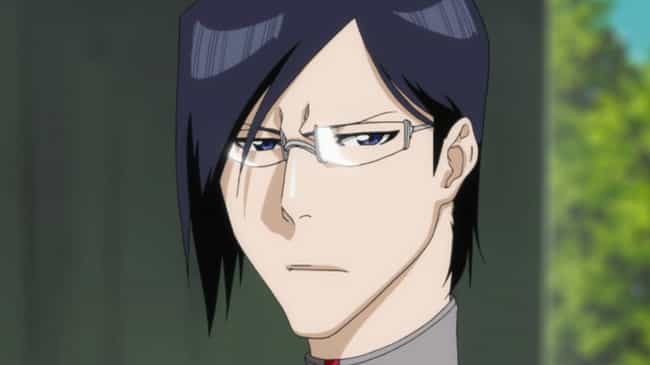 In Bleach, a time skip occurs after Sousuke Aizen, a villain who spectacularly betrayed Soul Society, is defeated. During this time, not much happens - Ichigo goes back to being a relatively carefree student with no Soul Reaper powers, and Soul Society rebuilds itself. Post-time-skip, Ichigo is an older teenager, more mature both due to age and experience. In the sixteenth and final arc of the series, Ichigo attempts to recover his former abilities.

Was this time skip effective?
see more on Bleach
The first season of Code Geass ends with Suzaku and Lelouch attempting to shoot each other to death. The second season picks up a year later, with Lelouch back in school. This comes off as extremely confusing until it's revealed that Lelouch's father, Charles vi Brittania, has completely rewritten his son's memory so that he has no memory of ever trying to overthrow the Brittainian government, or even of having a younger sister - instead, a "little brother" named Rolo has taken his place.

Was this time skip effective?
see more on Code Geass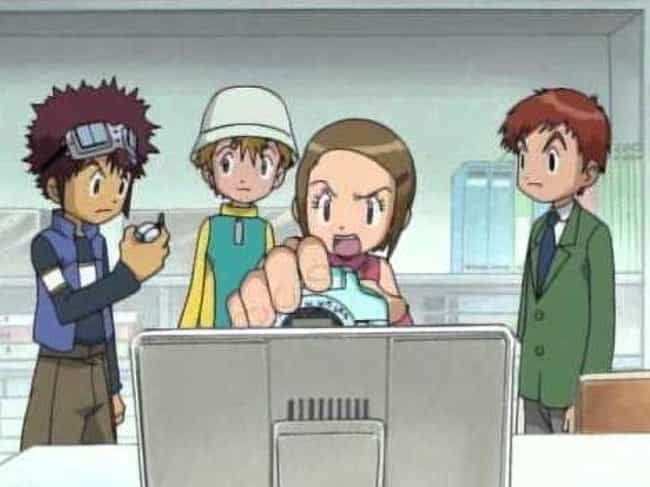 After the first Digimon series ends, the protagonists resume their normal lives in Odaiba, going to school and having little to do with the Digital World. Three years later, after the older kids have become teenagers, they get the message that Agumon is in danger and needs his former partner's help. Tai is somehow able to go back to the Digital World, where he finds the Digi Egg of Courage. Trying to lift the egg sends Digivices flying off to three new Digi-destined, Cody, Yolei, and Davis. From there, the events of Digimon 02 begin.

Was this time skip effective?
see more on Digimon Adventure