Pixar
The Best Quotes From 'Toy Story 4'

Updated August 14, 2019
450 votes
165 voters
17.7k views
16 items
Toy Story 4 follows Woody and the rest of the toys with Bonnie and her new favorite toy, Forky. The follow-up to Toy Story 3, the fourth film in the series is directed by Josh Cooley based on a screenplay written by Stephany Folsom and Andrew Stanton. This list highlights the best quotes from Toy Story 4, with the help of your votes.
In Toy Story 4, Woody (Tom Hanks) introduces the rest of the toys to Forky (Tony Hale), Bonnie's newly created favorite toy. Forky knows he's not a toy, because he's a spork, and runs away. When Woody goes after Forky, they run into Bo Peep (Annie Potts) and she shows him a world he never knew existed. Woody is tempted to leave everything behind and starts to forget his old life but Buzz Lightyear (Tim Allen) and the rest of the toys go after Woody and Forky to bring them back home.
Do you have a favorite quote from Toy Story 4? Regardless of which character these quotes come from, vote up the Toy Story 4 quotes you most enjoy.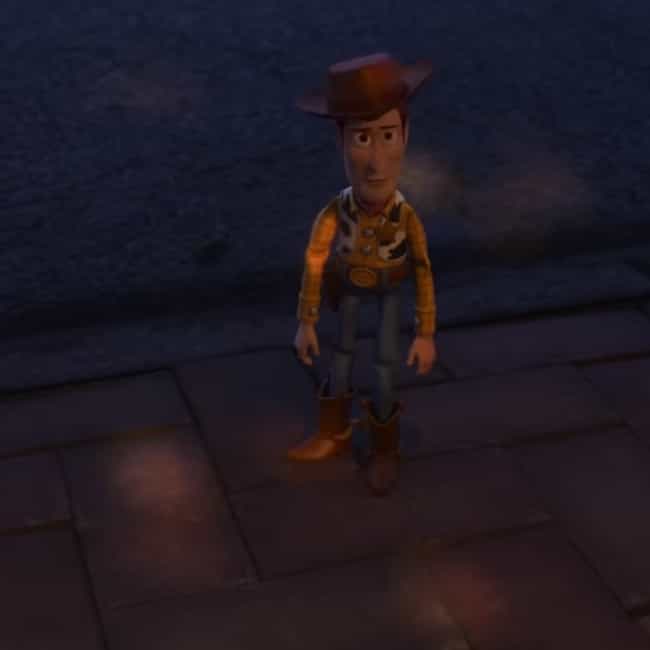 Woody: I was made to help a child. I don't remember it being this hard.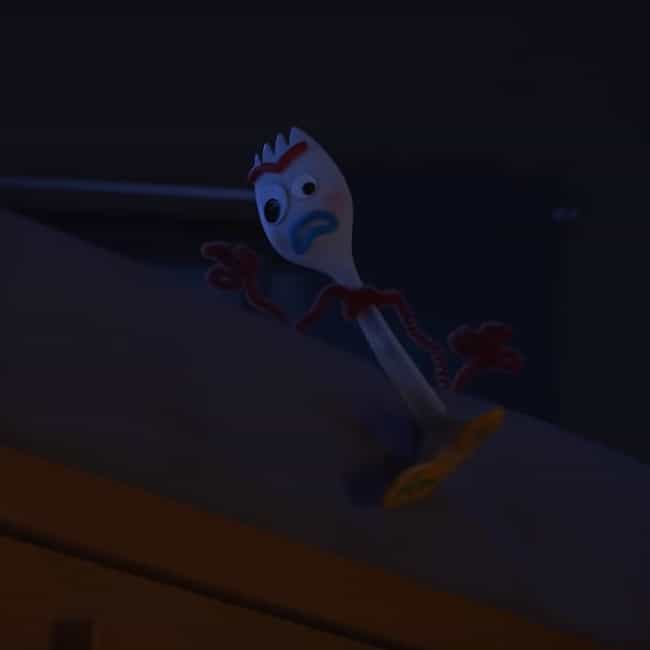 Forky: I am not a toy. I was made for soup, salad, maybe chili. Then the trash. (Forky jumps out of the RV's window)
Forky: Why am I alive?
Woody: You're Bonnie's toy. You are going to help create happy memories that are going to last the rest of her life.
Forky: (mesmerized my his hand) Huh? What?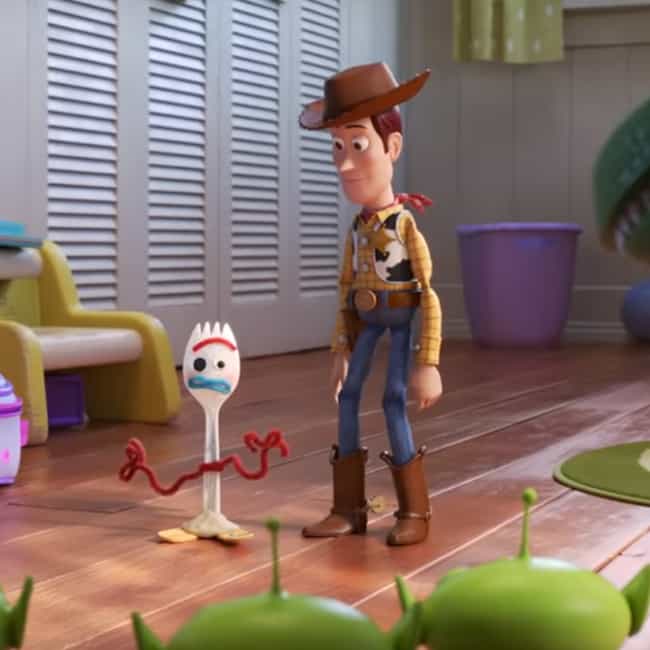 Woody: Everyone, Bonnie made a friend in class.
Dolly: Awww. She's already making friends.
Woody: No, no she literally MADE a new friend. I want you to meet Forky!
Forky: Uhhh, Hi!?
Everyone: Hi!
(Forky screams, passes out and his eye pops off)