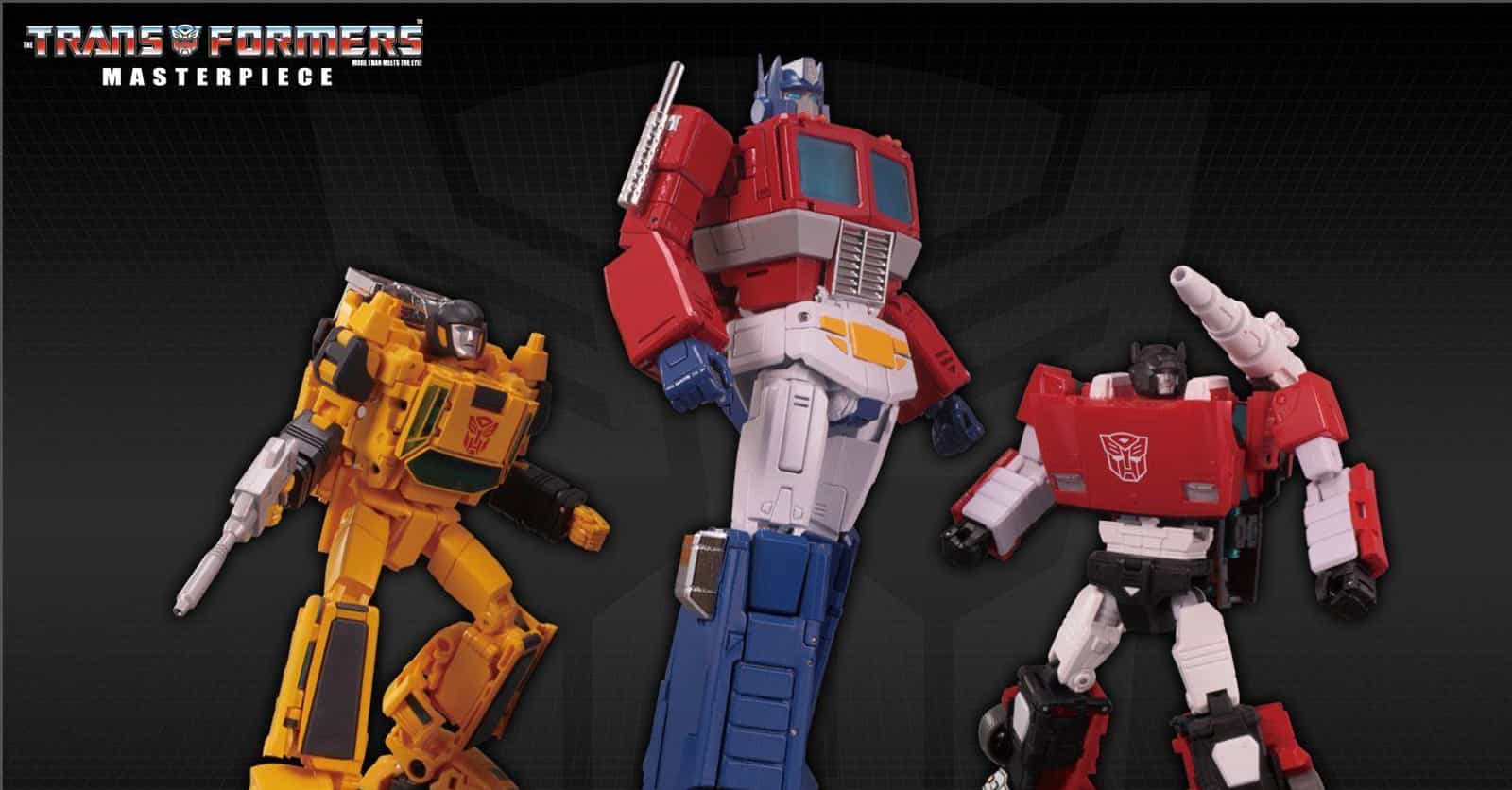 Photo: Takara Tomy / https://www.takaratomy.co.jp/english/
The Best Transformers Masterpiece Toys
Over 800 Ranker voters have come together to rank this list of The Best Transformers Masterpiece Toys
Voting Rules
No repaints, redecos, or similar molds.
While there have been dozens of different Transformers toy lines over the years, Masterpiece figures are easily the most coveted. These uber-expensive toys (if you can call them that) are the perfect mix of cartoon and toy - meshing each character's classic animated design with updated mechanics and engineering to offer the most well-rounded Transformers figures ever made.
It's no stretch to say the Masterpiece line is the culmination of every diehard TF fan's dreams. They're incredibly detailed, feature fully articulated joints, and are made to look like they literally walked right off the screen. While the MP line isn't cheap (newer figures are topping $300 and $400 a pop), they're typically considered the definitive version of their character. 
Sure, the Masterpiece line has had its fair share of flops over the years, but for the most part these figures are perfect renditions of their cartoon (and live-action) counterparts. From Masterpiece Optimus Prime, which has been reformatted into three different versions over the years, to Masterpiece Soundwave and Bumblebee, the best Masterpiece figures are simultaneously complex and simplistic. How many of these toys do you own, and how many would you buy all over again?
Let's settle once and for all which Masterpiece figures are the best by voting up your favorites molds and designs below. 
Most divisive:
MP-46 Blackarachnia
Ranker may collect a commission from links on this page.
---
Masterpiece Soundwave features integrated compartments to store his weapons in alt mode. His cassette deck also includes a spring-loaded function that can store up to four cassettes at a time. While the Japanese release features a beautiful red visor (like the cartoon), the American version followed the original toy's design by painting his visor yellow.

The American version also comes with five tapes (Rumble, Frenzy, Ravage, Laserbeak, and Buzzsaw), while the Japanese version only includes Laserbeak.

Repaints: MP-13B (Soundblaster)

Release date: 2013

MSRP: $159.99 (Reissue)

Quite possibly the most complicated Masterpiece figure to date, the updated Masterpiece Megatron is able to transform from cartoon-accurate Decepticon into a realistic-looking Walther P38 handgun. Packed with his barrel, scope, and stock accessories, MP-36 also comes with oodles of other accessories, including interchangeable faces, energon chain, helmet, Vector Sigma key, and more.

He even comes with a damaged chest plate and face to match his look in the '86 movie.

Release date: 2017

MSRP: $239.99

The revamped Masterpiece Prime is significantly scaled down to match the newer Masterpiece figures. He features an easier and more intuitive transformation and utilizes a new cartoon(ish) design. He comes with all the accessories as the original, but unlike the oversized MP-01, this Prime comes packed with his truck trailer and Roller.

While the Japanese release features more mature colors and darker eyes, the American version has lighter eyes and lighter blues throughout.

Repaints: MP-10B (Black Convoy)

Release date: 2011

MSRP: $150

The original MP Datsun mold, Masterpiece Prowl comes with his trusty blaster and two shoulder cannons (which may or may not be cartoon accurate). Additional add-on parts let users attach giant missiles to his shoulders to better resemble the original toy.

MP-17+ is an updated version that features more glossy white paint and less surface detail.

Repaints: MP-18 (Streak), MP-19 (Smokescreen)

Release date: 2013

MSRP: $77.00

One of the few Decepticon Masterpiece figures, Laserwave (or Shockwave) features tons of articulation and comes with built-in light-up effects. The barrel of his space gun can be stored on his back. He comes with a handful of additional hands and his own mini Shockwave blaster.

Unlike the original, which is designed to mimic his cartoon appearance, the '+' version features more toy-specific darker colors.

Release date: 2016

MSRP: $94.99

Easily the most complex Masterpiece carbot, Sunstreaker is the toon aesthetic personified. In addition to featuring various facial expressions, Sunstreaker's alt mode can be modded to better match the traditional look of the Lamborghini Countach.

He also comes with his own Chip Chase minifigure and includes a pop-up gun holder to store his mini blaster in his leg.

Repaints: MP-42 (Cordon)

Release date: 2017

MSRP: $119.00