Entertainment
The Best TV Shows That Never Got a Real Finale
64.5k votes
6k voters
325.9k views
112 items
List Rules Shows that were abruptly canceled and taken off the air before writers could wrap up the series
List of the best TV shows that never got a real finale, ranked by how much fans miss them. The greatest cancelled television shows of all time still live on in places like Netflix and Hulu, but there are few solutions for fixing their unsatisfactory finales - other than bringing the show back Arrested Development-style, or making a movie like Veronica Mars or Firefly. Too many great television series were taken from us by evil network and cable executives. This is a list of great TV shows that were canceled and yanked off the air before their writers had a chance to give the characters (and plotlines) a proper goodbye.
Some of you might be thinking, "Hey, The Sopranos, Seinfeld, and Lost didn't get real finales if you ask me." Well, although the finales weren't very satisfying, they were the finales that the writers always had planned for years down the line. For the victims on this list of canceled TV shows, fans were robbed of what could have been awesome season five finales. Some of the shows, like Enlightened and Flight of the Conchords, ended due to creative differences rather than HBO laying down the law. However, a show like Strangers With Candy was victim to Comedy Central's wrath far too soon.
This list includes the
best shows canceled after one season
as well as many other
shows cancelled too soon
.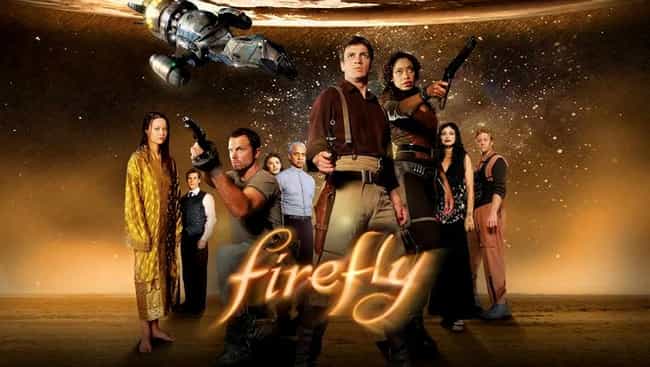 Firefly is an American space western science fiction drama television series created by writer and director Joss Whedon, under his Mutant Enemy Productions label. Whedon served as an executive producer, along with Tim Minear. The series is set in the year 2517, after the arrival of humans in a new star system and follows the adventures of the renegade crew of Serenity, a "Firefly-class" spaceship. The ensemble cast portrays the nine characters who live on Serenity. Whedon pitched the show as "nine people looking into the blackness of space and seeing nine different things". The show explores the lives of a group of people who fought on the losing side of a civil ...more on Wikipedia
Actors: Nathan Fillion, Gina Torres, Alan Tudyk
Premiered: 2002
Number of Seasons: 1
Number of Episodes: 14

Agree or disagree?
see more on Firefly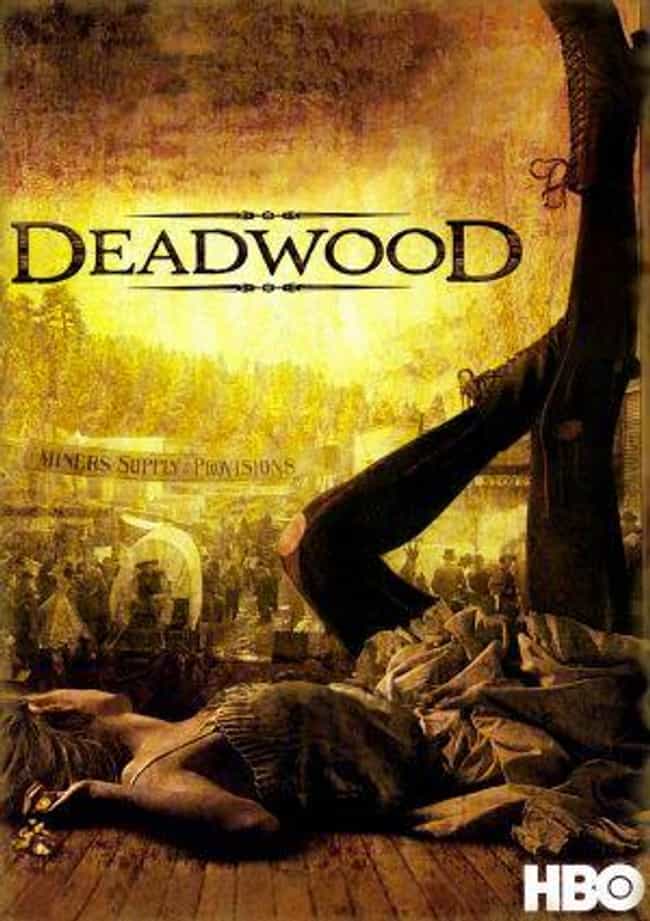 Deadwood is an American western television series created, produced, and largely written by David Milch and aired on the premium cable network HBO from March 21, 2004, to August 27, 2006, spanning three 12-episode seasons. The show is set in the 1870s in Deadwood, South Dakota, before and after the area's annexation by the Dakota Territory. The series charts Deadwood's growth from camp to town, incorporating themes ranging from the formation of communities to western capitalism. ...more on Wikipedia
Actors: Timothy Olyphant, Ian McShane, Molly Parker
Premiered: 2004
Number of Seasons: 3
Number of Episodes: 36

Agree or disagree?
see more on Deadwood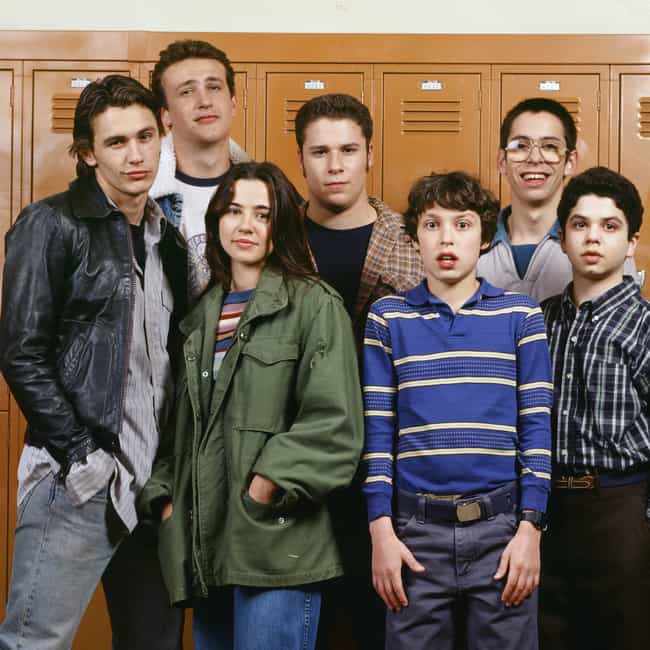 Freaks and Geeks is an American teen comedy-drama television series, created by Paul Feig with Judd Apatow as executive producer, that aired on NBC during the 1999–2000 television season. Eighteen episodes were completed, but the series was canceled after only twelve had aired. A fan-led campaign persuaded NBC to broadcast three more episodes in July 2000; the three remaining unaired episodes, for a total of 18, aired that September on the cable network Fox Family Channel. The complete series was later released on DVD, and is available in North America on Netflix. Freaks and Geeks has a cult following. The series appeared on Time magazine's 2007 "100 Greatest Shows of All Time" list, as well ...more on Wikipedia
Actors: Linda Cardellini, John Francis Daley, James Franco
Premiered: 1999
Number of Seasons: 1
Number of Episodes: 18

Agree or disagree?
see more on Freaks and Geeks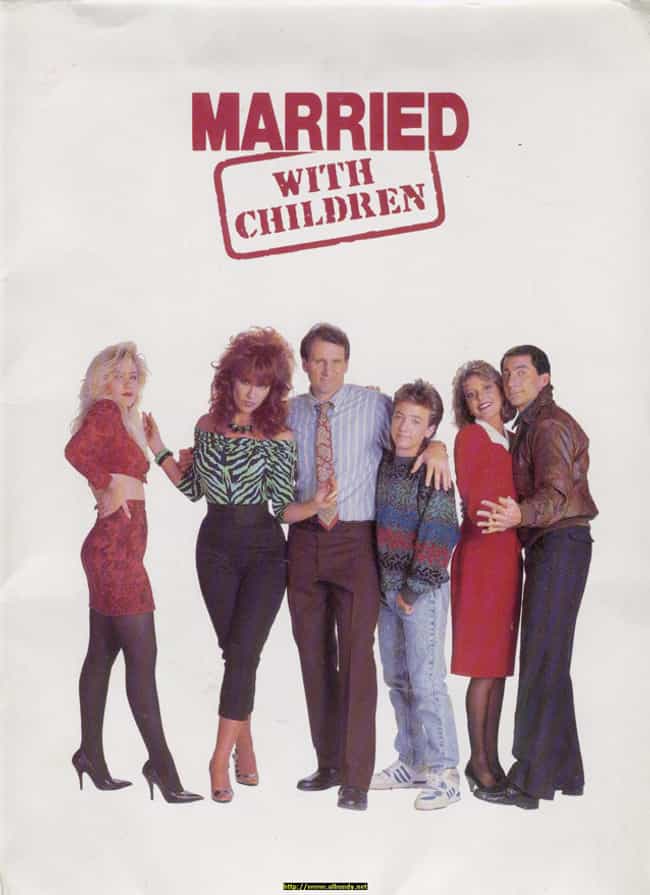 Married... with Children is an American sitcom that aired for 11 seasons. It featured a dysfunctional family living in a fictional Chicago suburb. The series, notable for being the first prime-time television series to air on Fox, ran from April 5, 1987, to June 9, 1997. It was created by Michael G. Moye and Ron Leavitt. The show was known for handling nonstandard topics for the time period, which garnered the then-fledgling Fox network a standing among the Big Three television networks. The series' 259-episode run makes it the longest-lasting live-action sitcom on the Fox network. Its theme song is "Love and Marriage" by Sammy Cahn and Jimmy Van Heusen, performed by Frank Sinatra from the ...more on Wikipedia
Actors: Ed O'Neill, Christina Applegate, Katey Sagal
Premiered: 1987
Number of Seasons: 11
Number of Episodes: 259

Agree or disagree?
see more on Married... with Children