Entertainment
The Best TV Shows With Pregnancy Storylines
517 votes
137 voters
5.7k views
20 items
List Rules Vote up the best shows on television that have had important pregnancy storylines.
Pregnancy is a joyous part of life. Ideally, it happens between two people who are ready for a baby and can handle the responsibilities. However, for many television shows, a character getting pregnant is a source of drama and intrigue. Different characters have reacted to pregnancies in various ways with some being delighted and others feeling sick to their stomachs - and more than just morning sickness. These are some of the best shows with pregnancy storylines that have come out throughout the years.
For some TV shows, pregnancy is the driving force of the series. This is the case for Jane the Virgin, which deals with the titular character accidentally getting artificially inseminated and caring for Mateo Gloriano Rogelio Solano Villanueva after he is born. For other programs, the pregnancy arc only lasts a few episodes or maybe a season. Part of Riverdale's first season was caught up in an arc that involved a secret pregnancy that added yet another layer of mystery to everything Betty Cooper was trying to uncover.
Some shows handle pregnancy storylines more tactfully than others, but which ones are your favorites? These are the best shows that feature pregnancy storylines of all time, and you can vote on the shows that have handled it best. Spoilers for secret babies abound!
back to page 1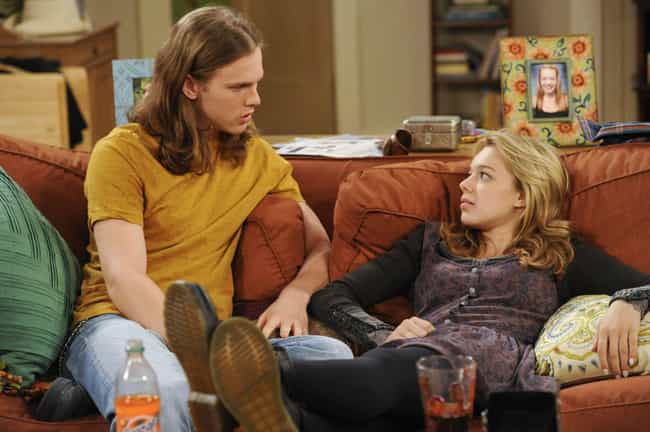 The Parents: Violet and Luke
At the end of the first episode, Violet reveals to her mother, Christy, that she is pregnant. This gives Christy a lot to deal with, especially considering she is trying to maintain a better relationship with her own mother. Luke stayed by Violet's side throughout the entire pregnancy.
Actors: Anna Faris, Allison Janney, Blake Garrett Rosenthal

Was this a great pregnancy storyline?
see more on Mom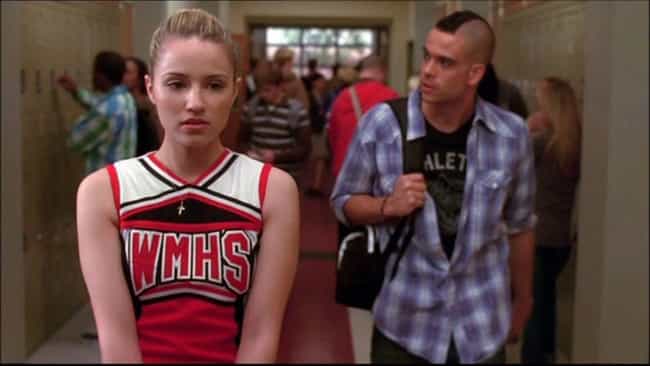 The Parents: Quinn and Finn
Quinn's pregnancy forces her to quit the cheerleading team. She then joins the Glee club to keep an eye on her boyfriend, Finn. By the end of the first season, she gives birth to a baby girl and gives her up for adoption.
Actors: Lea Michele, Jane Lynch, Matthew Morrison

Was this a great pregnancy storyline?
see more on Glee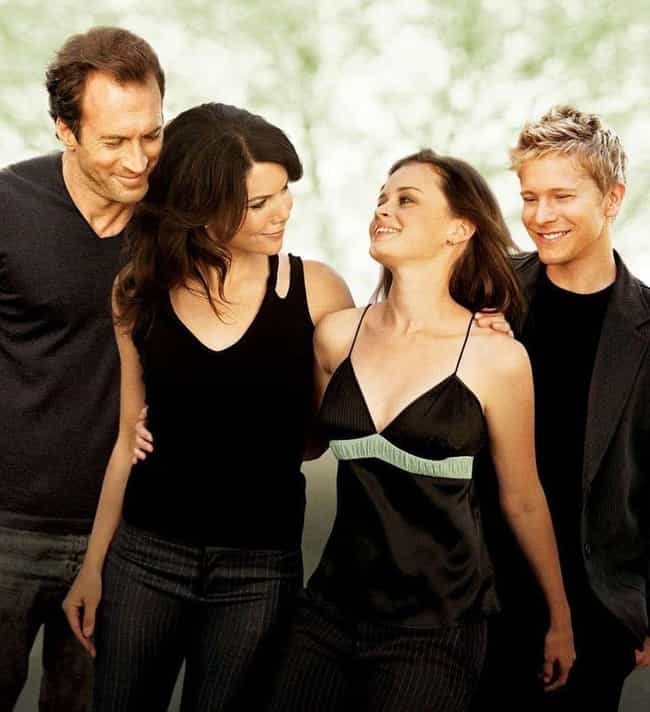 The Parents: Lorelai Gilmore and Christopher Hayden
When Lorelai was 16, she had an accidental pregnancy. She moved out of her parents' house to a small town and raised her daughter, Rory, all on her own. Rory grows up to be a smart, young woman, and in the final moments of the series, she tells her mom that she is pregnant.
Actors: Lauren Graham, Alexis Bledel, Scott Patterson

Was this a great pregnancy storyline?
see more on Gilmore Girls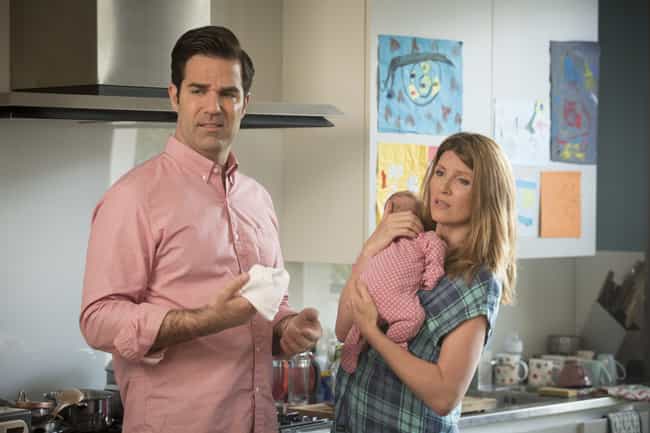 The Parents: Sharon Morris and Rob Norris
A one-night stand turns into a hectic situation when Sharon, a British primary school teacher, hooks up with Rob, an alcoholic advertising executive. Rob moves out to London to be with her, and they end up marrying.
Actors: Sharon Horgan, Rob Delaney

Was this a great pregnancy storyline?
see more on Catastrophe