Entertainment
The Best TV Shows With Pregnancy Storylines
709 votes
197 voters
10.4k views
20 items
List Rules Vote up the best shows on television that have had important pregnancy storylines.
Pregnancy is a joyous part of life. Ideally, it happens between two people who are ready for a baby and can handle the responsibilities. However, for many television shows, a character getting pregnant is a source of drama and intrigue. Different characters have reacted to pregnancies in various ways with some being delighted and others feeling sick to their stomachs - and more than just morning sickness. These are some of the best shows with pregnancy storylines that have come out throughout the years.
For some TV shows, pregnancy is the driving force of the series. This is the case for Jane the Virgin, which deals with the titular character accidentally getting artificially inseminated and caring for Mateo Gloriano Rogelio Solano Villanueva after he is born. For other programs, the pregnancy arc only lasts a few episodes or maybe a season. Part of Riverdale's first season was caught up in an arc that involved a secret pregnancy that added yet another layer of mystery to everything Betty Cooper was trying to uncover.
Some shows handle pregnancy storylines more tactfully than others, but which ones are your favorites? These are the best shows that feature pregnancy storylines of all time, and you can vote on the shows that have handled it best. Spoilers for secret babies abound!
The Parents: Jane Gloriana Villanueva and Rafael Solano
It was supposed to just be a simple trip to the gynecologist, but Jane's doctor made a mistake and artificially inseminated her. Jane decides to keep the baby even though she has never had sex. Along with Rafael, owner of the Marbella Hotel and biological father of Jane's child, the pair raise the child as Jane's career as a writer fluorishes.
Actors: Gina Rodriguez, Andrea Navedo, Yael Grobglas, Justin Baldoni, Ivonne Coll, + more

Was this a great pregnancy storyline?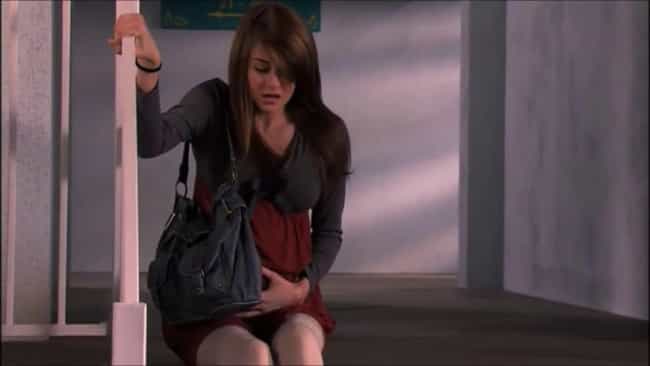 The Parents: Amy Juergens and Ricky Underwood
15-year old Amy gets pregnant after having sex at band camp. Once she discovers the pregnancy, she is already dating a nice guy named Ben, who is rather supportive when she tells him of the situation. Slowly, everyone in her circle of friends learns of the pregnancy, including Ricky, who wants to be part of the child's life.
Actors: Shailene Woodley, Molly Ringwald, India Eisley

Was this a great pregnancy storyline?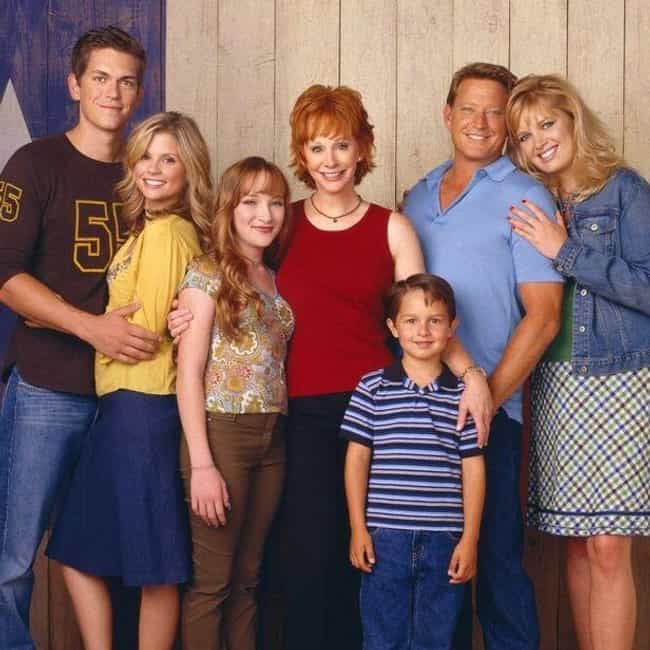 The Parents: Barbra Jean and Brock
After Barbra Jean has an affair with Brock, Reba's ex-husband, she ends up getting pregnant. This happens in the pilot, which is the same episode Reba learns her teenage daughter Cheyenne is also pregnant. While Reba naturally hates B.J. at first, over the course of the series, she ends up liking her.
Actors: Reba McEntire, JoAnna Garcia Swisher, Steve Howey

Was this a great pregnancy storyline?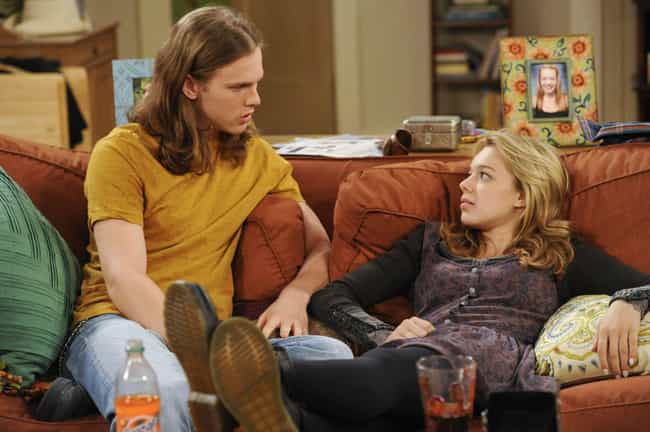 The Parents: Violet and Luke
At the end of the first episode, Violet reveals to her mother, Christy, that she is pregnant. This gives Christy a lot to deal with, especially considering she is trying to maintain a better relationship with her own mother. Luke stayed by Violet's side throughout the entire pregnancy.
Actors: Anna Faris, Allison Janney, Blake Garrett Rosenthal

Was this a great pregnancy storyline?