Bollywood

The Best Umashree Movies

40 votes
19 voters
1.6k views
8 items
List Rules Vote for your favorite movies, regardless of critic reviews or how big the role was.
List of the best Umashree movies, ranked best to worst with movie trailers when available. Umashree's highest grossing movies have received a lot of accolades over the years, earning millions upon millions around the world. The order of these top Umashree movies is decided by how many votes they receive, so only highly rated Umashree movies will be at the top of the list. Umashree has been in a lot of films, so people often debate each other over what the greatest Umashree movie of all time is. If you and a friend are arguing about this then use this list of the most entertaining Umashree films to end the squabble once and for all.
If you think the best Umashree role isn't at the top, then upvote it so it has the chance to become number one. The greatest Umashree performances didn't necessarily come from the best movies, but in most cases they go hand in hand.
List films include Shabdavedhi, Gulabi Talkies and more.
"This list answers the questions, "What are the best Umashree movies?" and "What are the greatest Umashree roles of all time?"
Gulabi Talkies is a 2008 Indian Kannada language film by acclaimed Indian director Girish Kasaravalli. It is based on a short story by the same name by Kannada writer Vaidehi. The film premiered at the Osian's Cinefan Festival of Asian and Arab Cinema in New Delhi on 14 July 2008, where it won the Best Film and Best Actress awards in the Indian Competition section. Umashree won the National Award for Best Actress for her performance in the film. ...more on Wikipedia
Actors: Umashri, Poornima Indrajith, M. D. Pallavi Arun, Ashok Sandip, K.G. Krishnamurthy
Initial Release: 2008
Directed by: Girish Kasaravalli
Agree or disagree?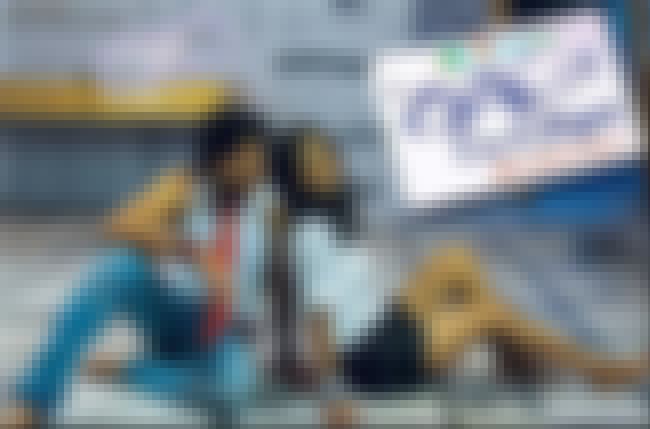 Krishnan Love Story is a 2010 Indian Kannada language action drama film written and directed by Shashank, and starring Ajay Rao, Radhika Pandit, Umashri, Achuth Kumar, Sharan, Pradeep, Harsha, Chandra. The music of this film is composed by Sridhar V. Sambhram. ...more on Wikipedia
Actors: Radhika Pandit, Umashri, Ajay Rao, Sharan, Achyuth Rao, + more
Initial Release: 2010
Directed by: Shashank

Agree or disagree?
, Bheema Theeradalli, is a 2012 Kannada biopic action film directed by Om Prakash Rao and produced-shot by cinematographer Anaji Nagaraj. The film stars Duniya Vijay and Pranitha Subhash in the lead roles. Controversial Excise minister in the State Cabinet of Karnataka Renukacharya makes his acting debut in a special appearance role. Composer Abhiman Roy has composed the score and soundtrack. Duniya Vijay plays a role who is a dalit warrior in this film. The film released across the cinema halls on 6 April 2012. The story is based on the life and times of dreaded dacoit Chandappa Harijana. ...more on Wikipedia
Actors: Umashri, Pranitha Subhash, Duniya Vijay, Doddanna, Sharath Lohitashwa, + more
Initial Release: 2012
Directed by: Om Prakash Rao
Agree or disagree?
Rajadhani is a Kannada movie directed by debutant Sowmya Sathyan N R, starring Yash, Prakash Rai, Mumaith Khan, Chetan Chandra, Sathya It also stars National Award-winning actress Umashri and Sheena Shahabadi, a Mumbai-based model-turned-actress. The movie highlights how youths tend to lose their way in society due to wrong parenting and support of corrupt government officials. As a consequence, their contribution to society becomes negative. ...more on Wikipedia
Actors: Prakash Raj, Umashri, Mumaith Khan, Ramesh Bhat, Sheena Shahabadi, + more
Initial Release: 2011
Agree or disagree?