Anime Underground
The 15 Best Anime To Watch On Valentine's Day

Updated February 13, 2020
118 votes
39 voters
1.2k views
15 items
Valentine's Day is right around the corner - so how are you going to spend it? Whether you're hanging with a new flame or a long term partner, meeting up with friends, or going at it alone, watching anime is a great way to add some spice to the holiday But not just any anime will do - you need to choose the right anime to watch on Valentine's Day.
Whether you're single or have a special someone, you might be looking for something uplifting and romantic. One great choice is Your Name, the hit movie directed by Makoto Shinkai. Not only can you actually finish it on Valentine's Day, it tells a beautiful story of two lovers separated by time and space that you'll find impossible to forget. Less harrowing but equally charming is Say "I Love You" which focuses on two high school students falling in love. Maybe you're looking for something that proves that there's more to love than just romance - in that case, try The Eccentric Family, which emphasizes all kinds of love - platonic, familial, and romantic. There's lots of great Valentine's Day anime to choose from, so you're bound to find something you'll like.
Which do you think is the best Valentine's Day anime? Let the world know what you think by voting it up.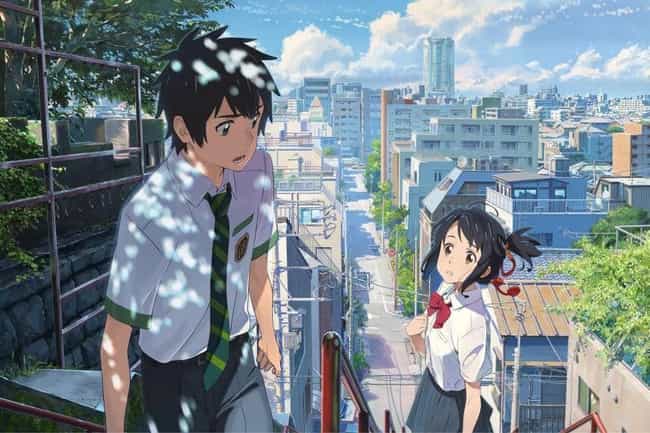 Your Name is a great choice for Valentine's Day viewing. Because it's a movie, it's one of the few anime on this list that can actually be finished in a single day. Besides being convenient, it's a beautiful love story. Mitsuha and Taki have never met, but one day they find themselves inexplicably swapping bodies. As they learn more about each other's lives and spend more time inside each other's bodies, they form one of the most intimate connections humanly possible. But just as they're falling in love, they realize that they actually exist on separate timelines - and if they don't do something about a disaster that's about to occur in Mitsuha's timeline, they may never get to see each other again. Though harrowing at times, it's an uplifting and beautiful movie that's engaging enough to watch alone but romantic enough to watch with a partner.

Is this good V-Day viewing?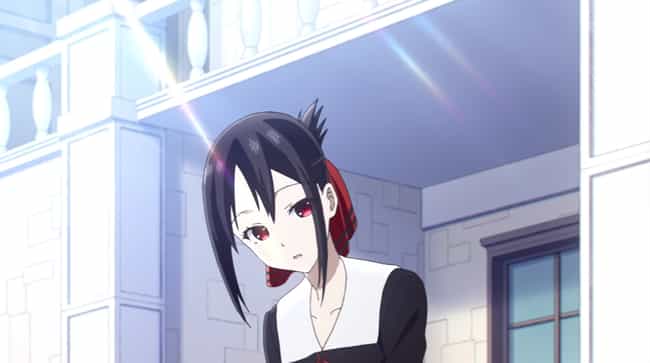 Kaguya-sama: Love Is War is great for watching with your significant other if you guys have been together for a while and want to laugh about the opening stages of a relationship, or if you just want some amusement in general. It follows Kaguya and Miyuki, two members of the student council who everyone assumes are dating one another. Though they're both nursing massive crushes, neither is willing to admit to their true feelings. Instead, they try their hardest to trick the other person into confessing first. It's simultaneously adorable and hilarious, which creates a great mood for a romantic holiday.

Is this good V-Day viewing?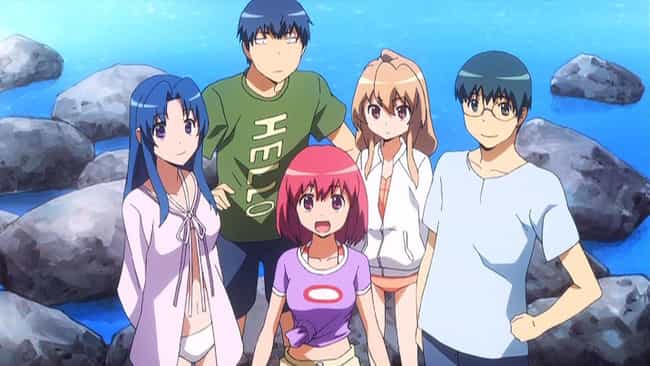 At the start of Toradora!, Ryuuji Takasu and Taiga Aisaka think they have only two things in common - they both love someone who doesn't love them, and people make completely inaccurate assumptions about them based on their appearances. The two agree to help each other attract their crushes, but through this process they wind up falling for each other.
Though the road to falling in love is rocky for these two, it has a deeply satisfying ending that will warm your heart. It's widely known as one of the best romance anime of all time - Valentine's Day might be the perfect time to find out why.

Is this good V-Day viewing?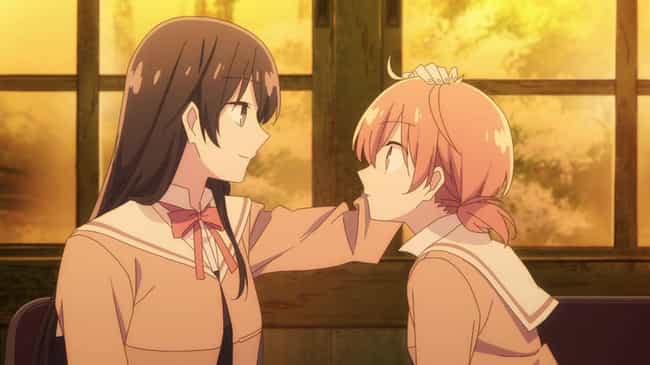 Yuu loves reading romance manga for the big feelings experienced by the characters. Despite her fascination, she's never been able to feel those emotions for herself - even when somebody asks her out. When she meets Nanami, the student council president, she thinks she's found a kindred spirit - but it turns out that Nanami is experiencing romantic feelings for the first time - directed at Yuu. Will Yuu open up and experience her first brush with love? Or will their respective emotional problems keep them apart?
Bloom Into You is an anime that takes a deep look at the personalities and emotions of its protagonists. Not only is it deeply romantic, but it's also one of the rare shows that do not fetishize its lesbian couple. While this is a great show for anyone on Valentine's Day, it's especially fun for female viewers to watch with their girlfriends.

Is this good V-Day viewing?