Total Nerd The Best 'Venom' Storylines In Comics

1.4k votes
443 voters
35.7k views
20 items
List Rules Vote up the 'Venom' comic book story arcs every fan must read.
Few comic book movie projects have been more controversial than Sony's attempt to get a Venom movie off the ground, but it looks like the film is finally moving forward, so it's as good a time as any for fans to re-familiarize themselves with the very best Venom comics available to read. Like any character born out of the extremity of the '90s, Venom has had his publishing ups and downs, but there are still a number of Venom story arcs and Venom graphic novels that will make any Marvelite form a symbiotic relationship with Eddie Brock's personal history.
Of course, Eddie Brock isn't the only individual to wear a symbiote, and the list of Venom's greatest adventures includes a bunch of Venom storylines with someone else occupying the suit. However, whether it's Brock, Flash Thompson, or even Mac Gargan wearing the alien threads, there are a few things readers can always expect to encounter in a Venom comic - violence, confusing usage of pronouns, and an unbridled hatred for all things Spider-Man!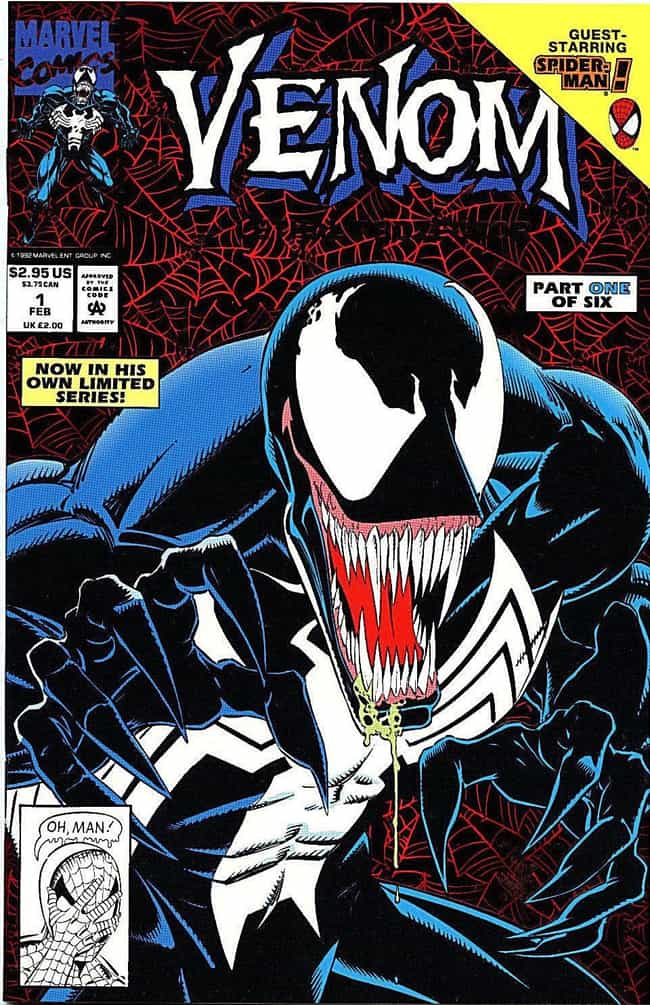 Issues: Venom: Lethal Protector #1-6
Writer: David Michelinie
Artist: Mark Bagley
Venom became so popular in the '90s that it was practically inevitable an attempt would be made to rebrand him into an "anti-hero," and that's exactly what Lethal Protector did. This series portrays Eddie Brock as a vigilante dedicated to protecting the innocent, even if he has to do so with some excessively violent and gruesome methods.

Is this arc one of the best?
Spider-Man: Birth Of Venom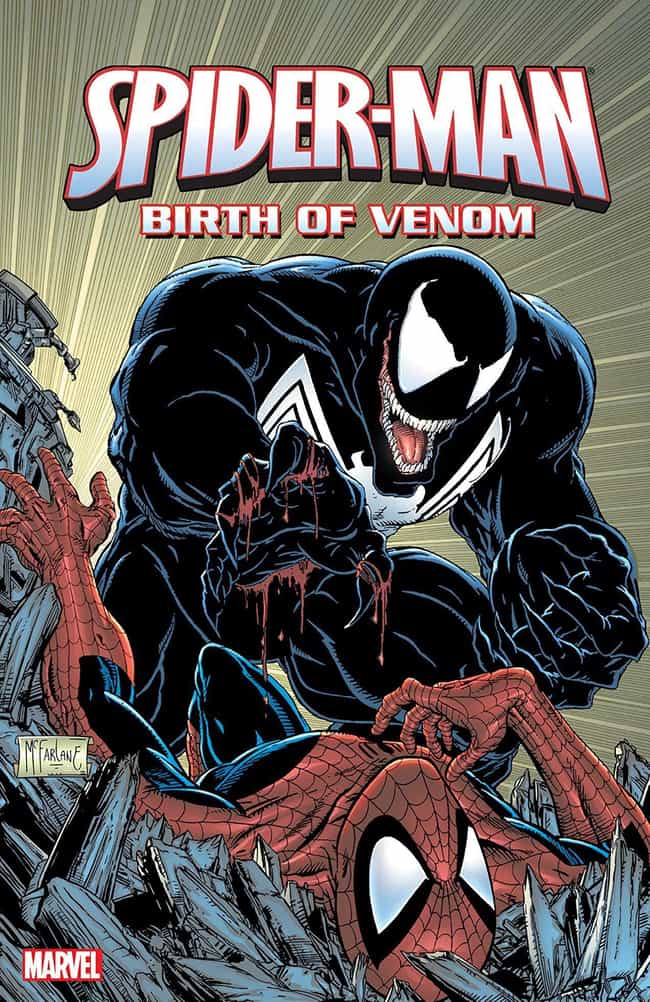 Issues: Secret Wars #8; Amazing Spider-Man #252-259, #298-300 & #315-317; Fantastic Four #274 & Web of Spider-Man #1
Writer: Various Authors
Artist: Various Artists
Few comic book characters have as complex a backstory as Venom does, and the entire sordid tale is conveniently collected in the Birth of Venom graphic novel. Taking readers from a war on an alien planet to the belfry of a church tower, the story of how Spider-Man gained, and then lost, his symbiotic suit makes for a dark and twisted origin tale.

Is this arc one of the best?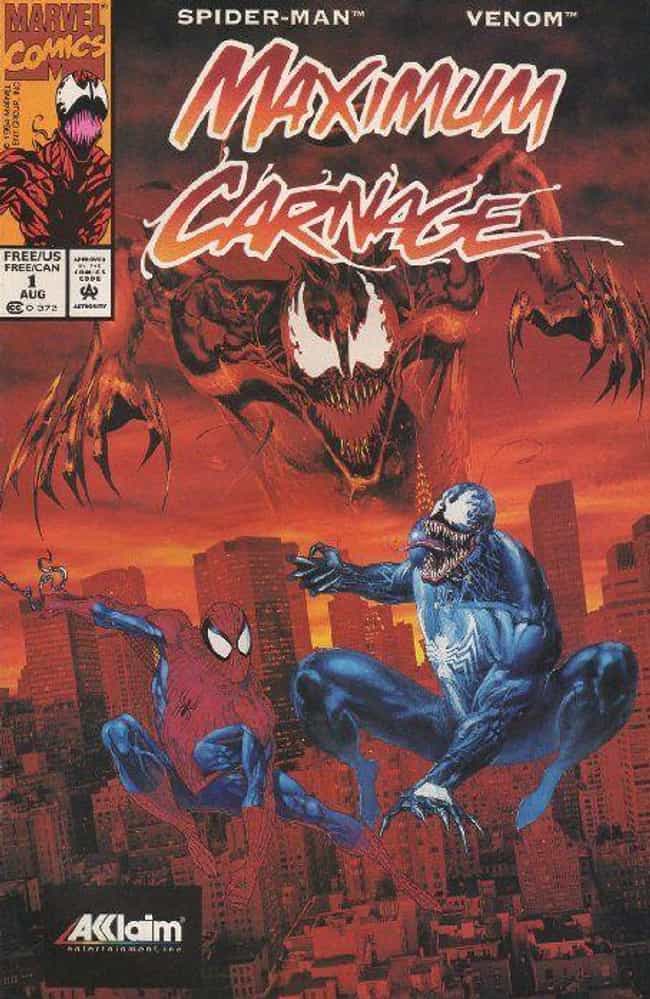 Issues: Amazing Spider-Man #378-380, Spectacular Spider-Man #201-203, Spider-Man #35-37, Spider-Man Unlimited #1-2, & Web of Spider-Man #101-103
Writer: Tom DeFalco & Terry Kavanagh
Artist: David Michelinie & JM DeMatteis
The '90s were an era of massive, sprawling crossovers that took over multiple titles, and Maximum Carnage is one of the most memorable examples. When the murderous maniac Carnage assembles a team of villainous symbiotes bent on destruction, Venom must reluctantly team-up with the hated Spider-Man to prevent wholesale slaughter.

Is this arc one of the best?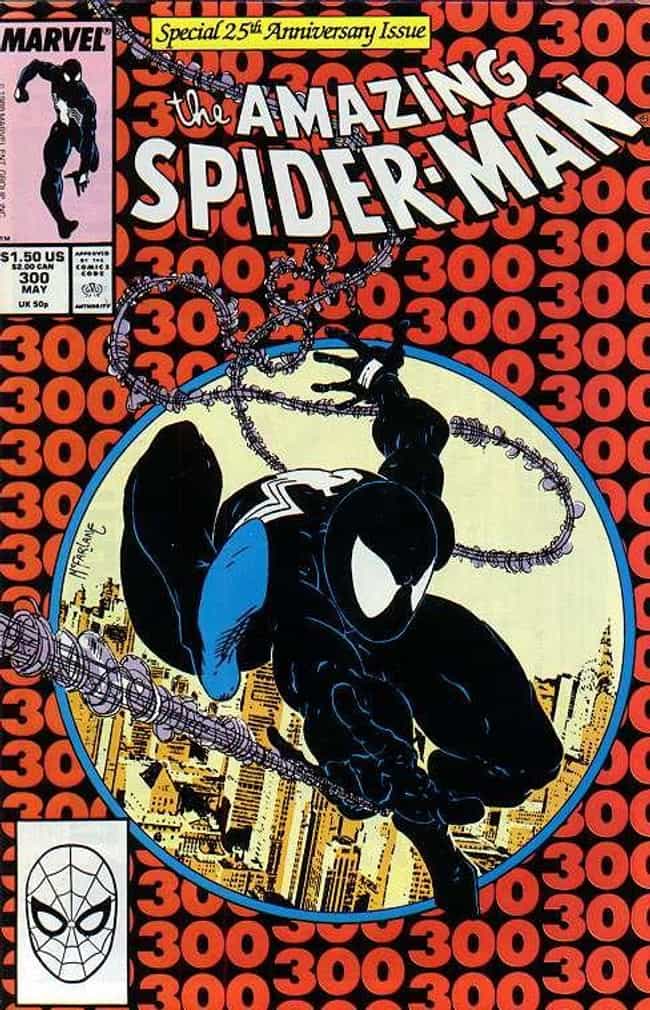 Issues: Amazing Spider-Man #300
Writer: Todd McFarlane
Artist: Todd McFarlane
Legendary artist/writer Todd McFarlane made major waves when he took over the adventures of Spider-Man, but none of his contributions made a larger impact that the introduction of Venom. The sadistic symbiote made his debut in the milestone 300th issue of Amazing Spider-Man, and few villains can claim to have made a more terrifying first impression on readers.

Is this arc one of the best?