Holidays
War On Thanksgiving Tweets Funny Enough For The Whole Family

207 votes
53 voters
1.9k views
14 items
President Trump said that there was a nefarious "War On Thanksgiving" despite any evidence. But that's the world we live in for ya! So of course the hashtag #waronthanksgiving started trending on Twitter almost immediately. Here are some of the funniest dispatches from the embattled front lines.
The Poultry Must Be Stopped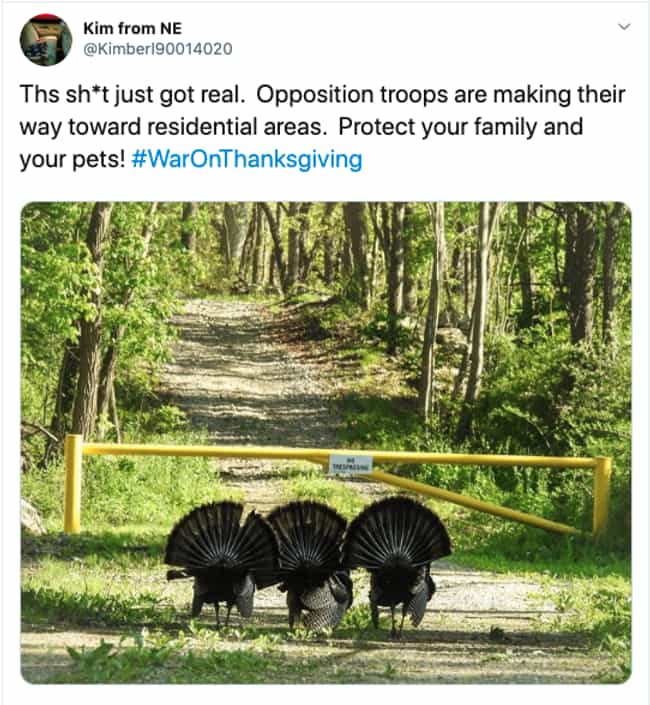 Is this a funny tweet?
Good To Have Brody On Our Side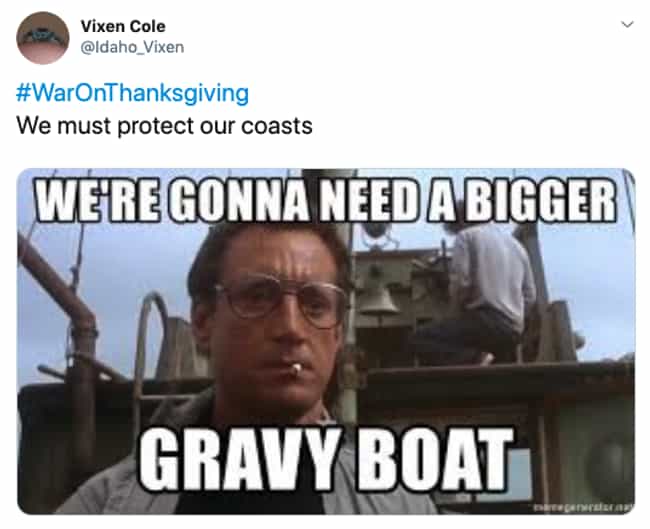 Is this a funny tweet?