Music
The Best Weezer Albums of All Time

Updated March 11, 2019
1.9k votes
400 voters
3.9k views
13 items
List Rules This list includes studio albums only, so if you add an album make sure it's a proper studio release.
Weezer is known as one of the best alternative rock bands of all time. List of the best Weezer albums, including pictures of the album covers when available. This Weezer discography is ranked from best to worst, so the top Weezer albums can be found at the top of the list. The band came together in the early 1990s, and emerged as a power pop meets alt rock powerhouse, with more than enough tongue-in-cheek geek to avoid being labeled too mainstream. This quirkiness extends to their album names: several have an eponymous moniker, yet are widely referred to by fans based on their cover art background color - for instance, Weezer (Green Album) and Weezer (Red Album).
To make it easy for you, we haven't included Weezer singles, EPs, or compilations, so everything you see here should only be studio albums. If you think the greatest Weezer album isn't ranked highly enough, then be sure to vote for it so it receives the credit it deserves. Make sure you don't just vote for critically acclaimed albums; if you have a favorite Weezer album, then vote it up, even if it's not necessarily the most popular.
If you want to know the best Weezer album of all time, this list will answer your question. Albums range from Pinkerton to Weezer (Blue Album). These popular Weezer CDs have been voted on by music fans around the world, so the order isn't just one person's opinion.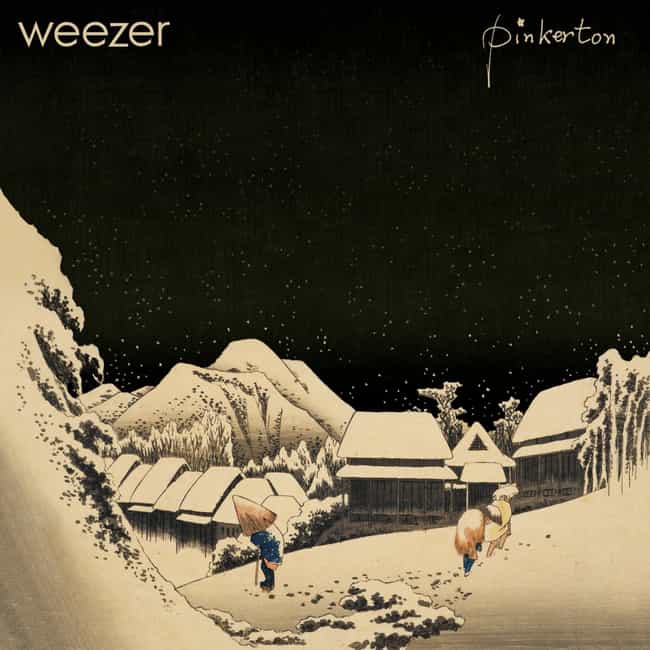 1. Tired of Sex
2. Getchoo
3. No Other One
4. Why Bother?
5. Across the Sea
6. The Good Life
7. El Scorcho
8. Pink Triangle
9. Falling for You
10. Butterfly
11. You Gave Your Love to Me Softly
12. Devotion 3:11
13. The Good Life (radio remix)
14. Waiting on You
15. I Just Threw out the Love of My Dreams
16. The Good Life (live and acoustic)
17. Pink Triangle (radio remix)
18. I Swear It's True
19. Pink Triangle
20. Interview – 107.7 The End – Blue vs. Pinkerton (unlisted track)
Pitchfork score: 7.5

Release Date: 1996
Did you enjoy this album?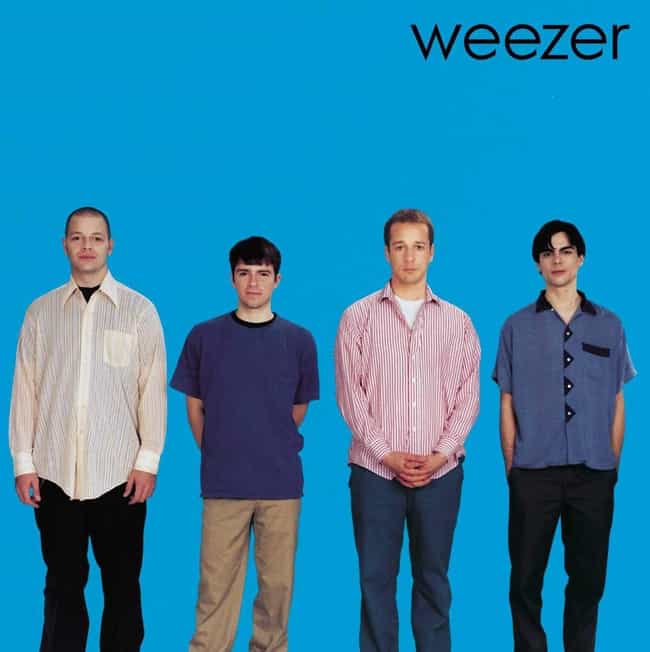 1. My Name Is Jonas
2. No One Else
3. The World Has Turned and Left Me Here
4. Buddy Holly
5. Undone – The Sweater Song
6. Surf Wax America
7. Say It Ain't So
8. In the Garage
9. Holiday
10. Only in Dreams
Pitchfork score: 10

Release Date: 1994
Did you enjoy this album?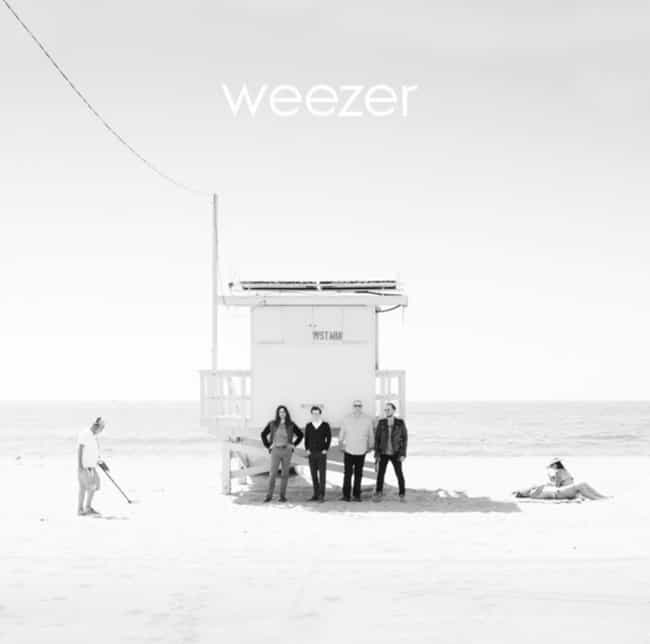 1. California Kids
2. Wind in Our Sail
3. Thank God for Girls
4. (Girl We Got A) Good Thing
5. Do You Wanna Get High?
6. King of the World
7. Summer Elaine and Drunk Dori
8. L.A. Girlz
9. Jacked Up
10. Endless Bummer
Pitchfork score: 6.2

Release Date: 2016
Did you enjoy this album?
1. Ain't Got Nobody
2. Back to the Shack
3. Eulogy for a Rock Band
4. Lonely Girl
5. I've Had It Up to Here
6. The British Are Coming
7. Da Vinci
8. Go Away (feat. Bethany Cosentino)
9. Cleopatra"
10. Foolish Father
11. The Futurescope Trilogy: I. The Waste Land
12. The Futurescope Trilogy: II. Anonymous
13. The Futurescope Trilogy: III. Return to Ithaka
Pitchfork score: 6.5

Release Date: 2014
Did you enjoy this album?