Entertainment

The Best Willa Holland Movies

37 votes
14 voters
3k views
7 items
List Rules Vote for your favorite movies, regardless of critic reviews or how big the role was.
List of the best Willa Holland movies, ranked best to worst with movie trailers when available. Willa Holland's highest grossing movies have received a lot of accolades over the years, earning millions upon millions around the world. The order of these top Willa Holland movies is decided by how many votes they receive, so only highly rated Willa Holland movies will be at the top of the list. Willa Holland has been in a lot of films, so people often debate each other over what the greatest Willa Holland movie of all time is. If you and a friend are arguing about this then use this list of the most entertaining Willa Holland films to end the squabble once and for all.
If you think the best Willa Holland role isn't at the top, then upvote it so it has the chance to become number one. The greatest Willa Holland performances didn't necessarily come from the best movies, but in most cases they go hand in hand.
This list is made up of films like Garden Party and Legion.
"This list answers the questions, "What are the best Willa Holland movies?" and "What are the greatest Willa Holland roles of all time?"
Legion is a 2010 American apocalyptic supernatural action film directed by Scott Stewart, written by Peter Schink and Scott Stewart. The cast includes Paul Bettany, Lucas Black, Tyrese Gibson, Adrianne Palicki, Kate Walsh and Dennis Quaid. Sony Pictures Worldwide Acquisitions Group acquired most of this film's worldwide distribution rights and the group opened this film in North America theatrically on January 22, 2010 through Screen Gems. A television series called Dominion, set 25 years after the end of the film, premiered on the American cable television network Syfy on June 19, 2014. ...more on Wikipedia
Actors: Adrianne Palicki, Dennis Quaid, Kate Walsh, Willa Holland, Tyrese Gibson, + more
Agree or disagree?
see more on Legion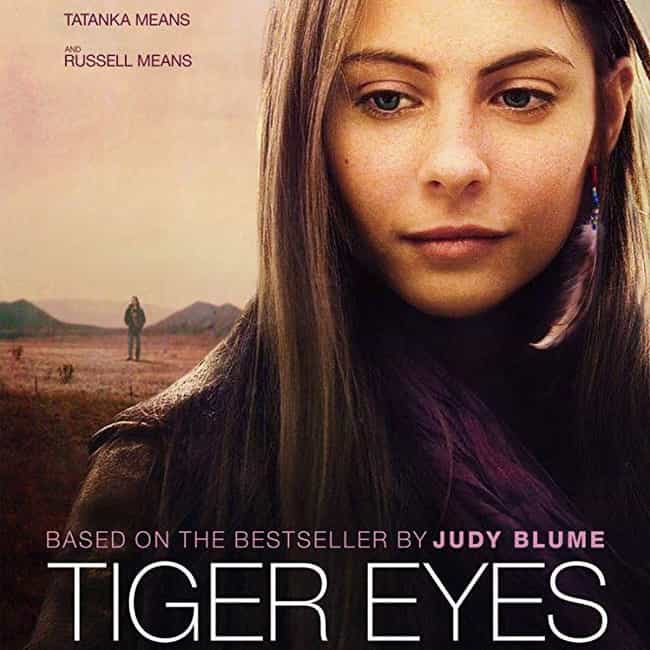 Tiger Eyes is a 2012 film directed by Lawrence Blume based on the 1981 young adult novel of the same name, written by Judy Blume and stars Willa Holland, Amy Jo Johnson and Tatanka Means. It follows the story of Davey, a young girl attempting to cope with the sudden death of her father and the subsequent uprooting of her life. The film marks the first major motion picture adaptation from the work of author Judy Blume, whose books have sold more than 82 million copies in 41 countries. ...more on Wikipedia
Actors: Willa Holland, Amy Jo Johnson, Cynthia Stevenson, Russell Means, Elise Eberle, + more
Initial Release: 2012
Directed by: Lawrence Blume

Agree or disagree?
see more on Tiger Eyes
Straw Dogs is an upcoming 2011 thriller film directed, produced, and written by Rod Lurie. It is a remake of Sam Peckinpah's 1971 film of the same name, in turn based on the Gordon Williams novel The Siege of Trencher's Farm. ...more on Wikipedia
Actors: Kate Bosworth, James Woods, Alexander Skarsgård, Willa Holland, James Marsden, + more
Initial Release: 2011
Directed by: Rod Lurie
Agree or disagree?
see more on Straw Dogs
Garden Party is a 2008 American drama film directed by Jason Freeland, starring Vinessa Shaw, Willa Holland and Jennifer Lawrence in her film debut. The film was shot in Los Angeles, California and was released on July 11, 2008 in the United States. ...more on Wikipedia
Actors: Jennifer Lawrence, Willa Holland, Vinessa Shaw, Robin Sydney, Lola Sanchez, + more
Initial Release: 2008
Directed by: Jason Freeland
Agree or disagree?
see more on Garden Party