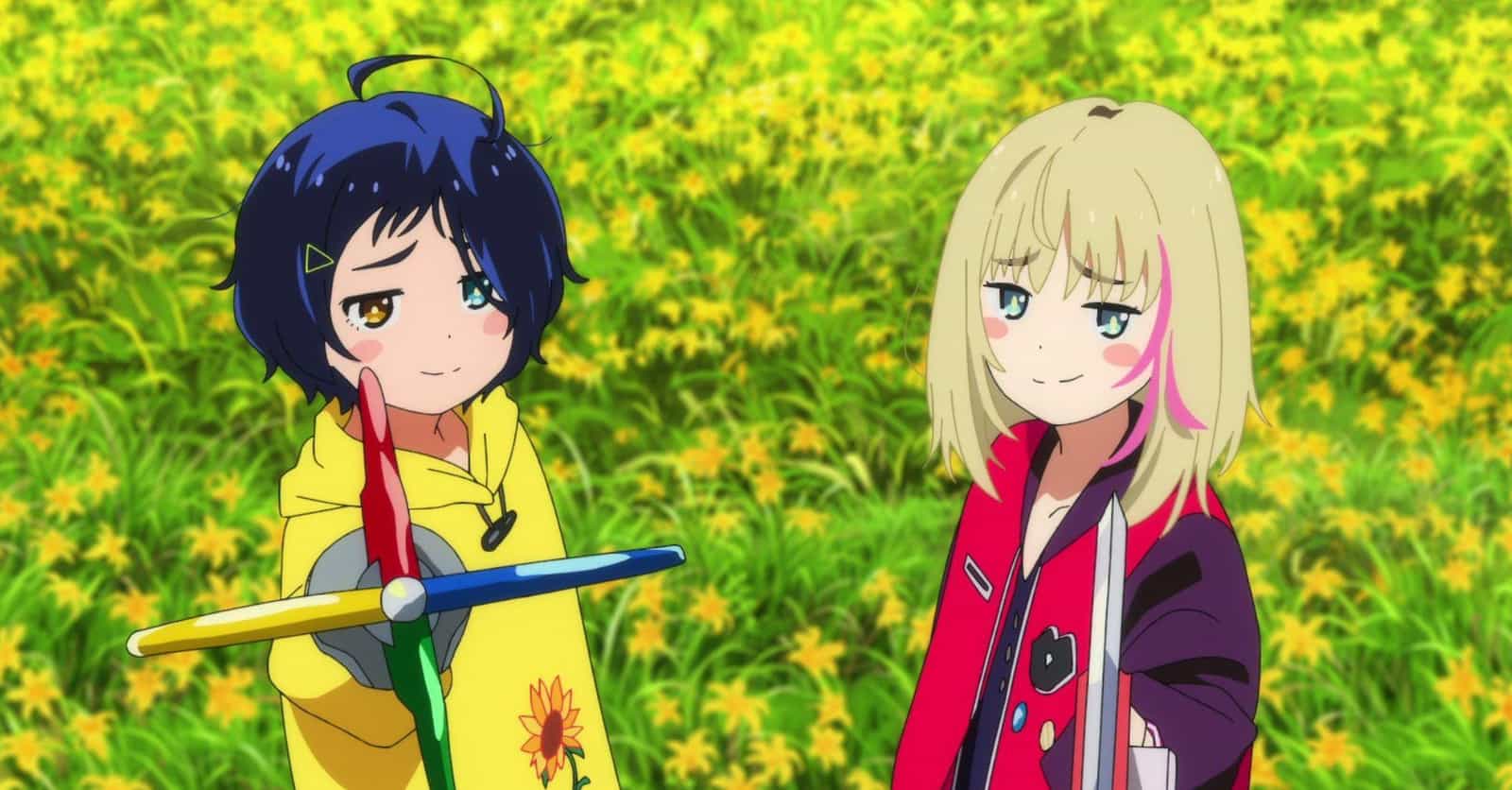 The Best Winter 2021 Anime That's Currently Airing, Ranked
The Winter 2021 anime season is well underway, which means that fans have had the opportunity to decide on their favorites. For this list, we've collected some of the most highly rated anime of the season, and we want to know which ones you're loving, and which ones you could do without. 
Some of the best Winter 2021 anime are sequels to well-loved series like Attack on Titan, Re:Zero, Dr. Stone, and The Quintessential Quintuplets. We also included The Promised Neverland, even though it's proven to be pretty controversial - we want to know what you think. Others are brand new series like Horimiya, a romance between two teenagers struggling with dual identities, and Wonder Egg Priority, a gorgeous series about a young girl trying to deal with her best friend's passing in the trippiest way possible. 
Vote up the series you think everyone should watch, and vote down the ones you think are a waste of time. 
---
Mushoku Tensei: Jobless Reincarnation tells the story of a 34-year-old shut-in whose life is has been miserable from the jump. The one time he tries to do something heroic, he ends up paying for it with his life - but as a result, he gets reincarnated into a fantasy world as a baby named Rudeus Greyrat. In his new life, he learns sword-fighting, magic, and more - but his past still haunts him. Will he be able to get over the trauma of his first life and find happiness in his new one?

Photo: 8bit

Originally scheduled for Fall 2020, the second season of That Time I Got Reincarnated As A Slime is finally here for Winter 2021. After creating a small kingdom in the previous season, Rimuru Tempest set out his late friend Shizue's former students out of a precarious situation. The new season features more political turmoil, more innovative solutions from everyone's favorite slime, and lots and lots of fun!

Neither Kyouko Hori and Izumi Miyamura are quite the person they appear to be. While Hori is a beautiful, seemingly carefree girl, she's actually burdened with the responsibility of taking care of her little brother nearly every day. Meanwhile, Miya appears to be a bit of a nerd, but he's hiding piercings and tattoos that would totally change the way his peers saw him if they knew about them.

But Hori and Miya are able to reveal their true selves to one another, and be real with each other. Their relationship is both realistic and nuanced, making this a great edition to the romance genre.

Photo: TMS Entertainment

The action's heating up in the world of Dr. Stone. No longer content to simply wait around for Tsukasa's army to attack, Senku and the rest of Ishigami Village are going on the offensive. What's more, they've reconnected with Taiju and Yuzuriha. They aren't going to just use brawn to win the day - they'll be using Senku's genius brain to come up with a technologically-based strategy - but will that be enough to deal with Tsukasa? You'll have to watch to find out.

Photo: MAPPA

The final season of Attack on Titan is one of the most hotly anticipated anime of the season. While its switch from Wit Studio to MAPPA and rushed production schedule left a lot of fans nervous about a potential drop in quality, the new season seems to be a worthy successor so far. Beginning with a wild change in perspective and further complicating its world with every episode, this new season will make you think, make you cry, and get you pumped.

Photo: White Fox

Re:Zero is back with one of its most intense seasons yet. As Natsuki Subaru slowly unravels the secrets behind the Sanctuary, he also must support Emilia through her attempts to overcome its trials. In true Re:Zero fashion, nothing comes easily and everyone is miserable, but emotions run deep and the plot is intriguing. If you're already into Re:Zero, this installment is a must-see - and if you haven't tried it yet, now's as good a time as any.