Fiction
The Greatest Works of Hunter S. Thompson

585 votes
331 voters
6.2k views
32 items
List Rules Vote up your favorite HST works; downvote any disappointments
Hunter S. Thompson was incredibly prolific in a number of ways. He invented a completely new type of journalism, worked with and befriended some of the worlds best and brightest, all while on enough drugs to take down a small militia. There are many articles and books by Hunter S. Thompson, many of which have been made into films, and this list attempts to rank the many celebrated works of the founder of Gonzo Journalism himself.
Let's take a look at the best articles, books, and even the Hollywood movie adaptations based on Thompson's great body of work. Influencing American literature and journalism like few others have, Hunter S. Thompson inspired a generation with hard work, drugs, a type writer, and a fax machine. He was the pinnacle of the American dream.
Upvote the Hunter S. Thompson Gonzo works you think are the greatest from this remarkable author. Whether you love Fear and Loathing in Las Vegas (the book OR the movie) The Rum Diary (maybe just the book in that case), or one of his excellent collections of articles from his days at Rolling Stone, there's no denying Thompson's mark on American fiction and social commentary. And if you like these works of his, you'll definitely find Hunter S. Thompson's fax to Keith Richards interesting.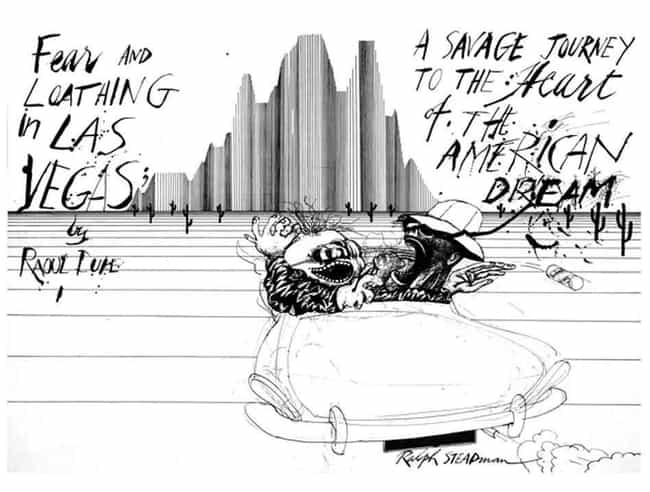 Fear and Loathing in Las Vegas is the best, (and most well known) written insight into the mind of someone in the throws of a full-blown drug bender. It's also the story of a journalist and his attorney on a weekend road trip through the madness of Las Vegas Neveda.
It is easily one of the best pieces of American literature ever.

Agree or disagree?
see more on Fear and Loathing in Las Vegas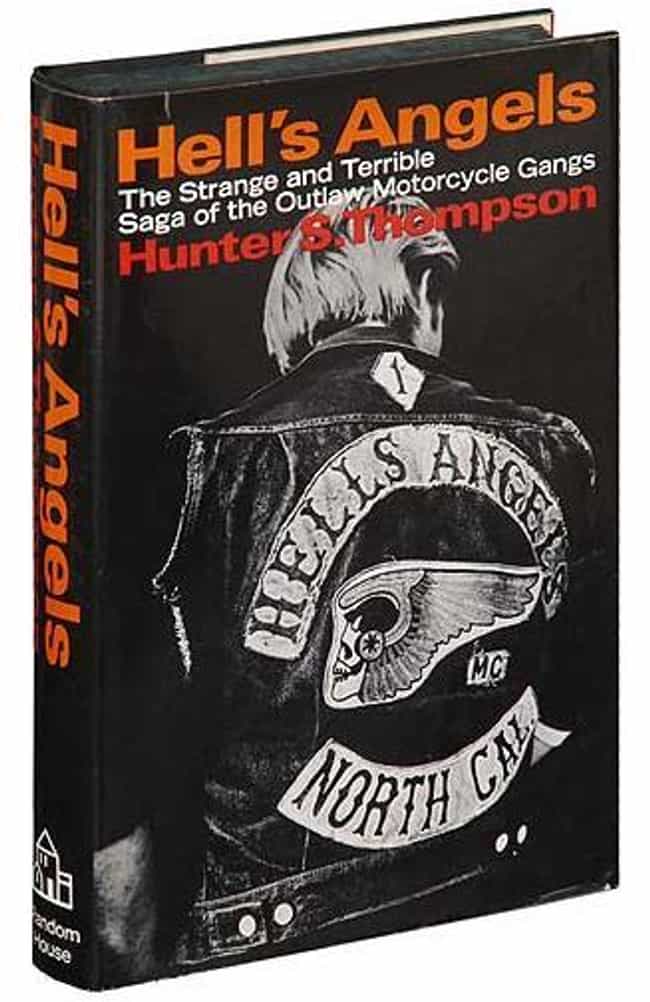 "California, Labor Day weekend . . . early, with ocean fog still in the streets, outlaw motorcyclists wearing chains, shades and greasy Levis roll out from damp garages, all-night diners and cast-off one-night pads in Frisco, Hollywood, Berdoo and East Oakland, heading for the Monterey peninsula, north of Big Sur... The Menace is loose again."
This is how Hunter S. Thompson kicks off the tale recounting his experiences with California's most notorious motorcycle gang, the Hell's Angels. For almost two years Thompson lived among the angels and this book is as insightful now as when it was published in 1967.

Agree or disagree?
see more on Hell's Angels: The Strange and Terrible Saga of the Outlaw Motorcycle Gangs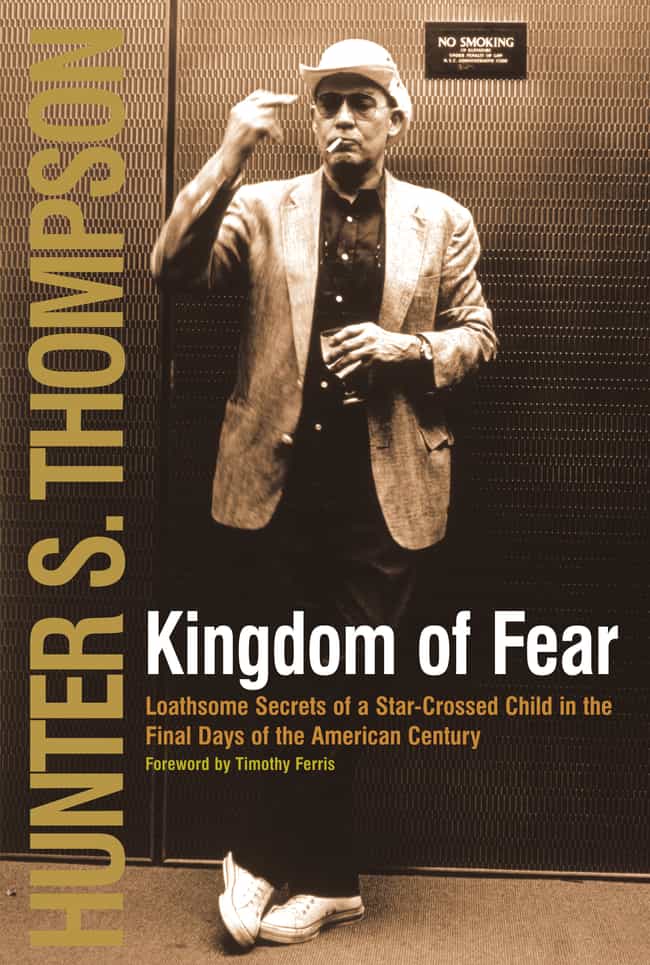 The Gonzo memoir from one of the most influential voices in American literature, Kingdom of Fear traces the course of Hunter S. Thompson's life all the way from a Kentucky kid dismissing any and all authority to a genre-defining journalist.
This novel features a great many insights into the mind of Hunter S. Thompson throughout many harrowing events in his life:
- His exploits as a foreign correspondent in Rio.
- His job as night manager of the notorious O'Farrell Theatre in San Francisco.
- His epic run for sheriff of Aspen on the Freak Power ticket.
- The sensational legal maneuvering that led to his full acquittal in the famous 99 Days Trial.


Agree or disagree?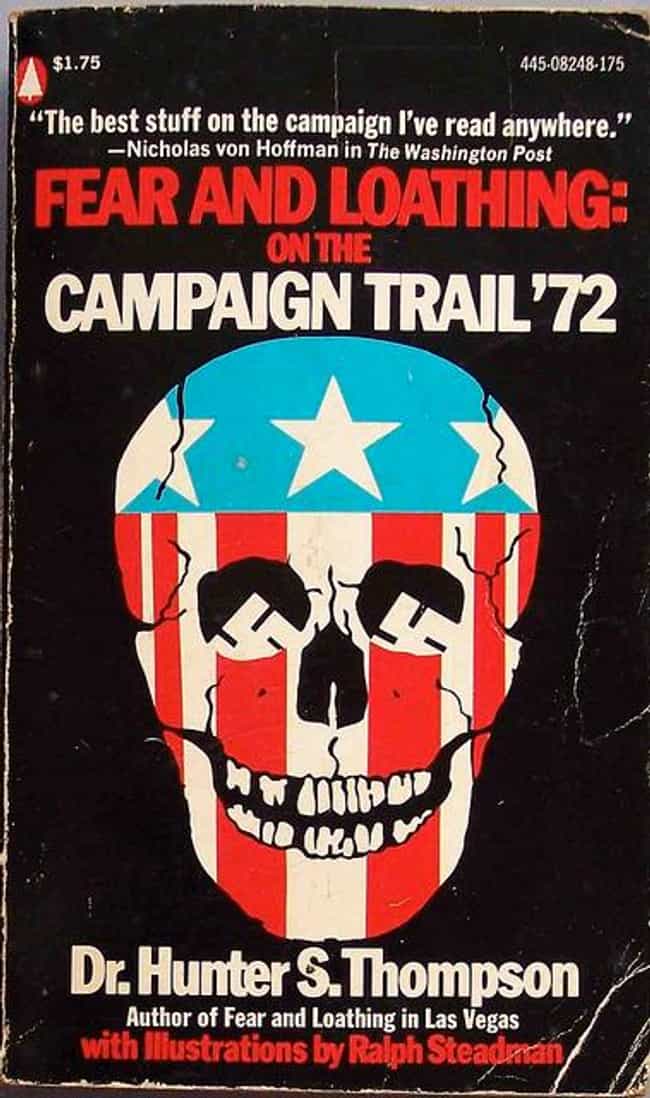 Hunter S. Thompson's bestselling novel and critical look at Nixon and McGovern's 1972 presidential election shows the race, as seen through Thompson's very specific eye. It truly captures the feel of American journalism and recounts it with his trademark wit and intensity.
Agree or disagree?
see more on Fear and Loathing: On the Campaign Trail '72