Graveyard Shift
Pretty Good WTF Horror Movies On Hulu

57 votes
27 voters
1.5k views
14 items
List Rules Vote up the horror films on Hulu that most mess with your head.
Hulu has a fantastic library of movies and television shows representing nearly every genre, notably horror films. Hulu has a pretty big selection of scary movies to choose from, and while there are plenty of great horror films in their catalog, what happens when you've already watched all the classics? Luckily, Hulu is holding onto some hidden gems that will satisfy your hunger for new horror. In fact, Hulu has some of the best WTF horror movies of any streaming service.
There are quite a few horror movies on Hulu that are sure to blow your mind, though most of them are fairly strange. These are the movies that will make you say "WTF am I watching?" the whole way through. Whether they are seriously creepy, a touch surreal, or just downright bizarre, these WTF horror movies will definitely give you something to talk about with your friends.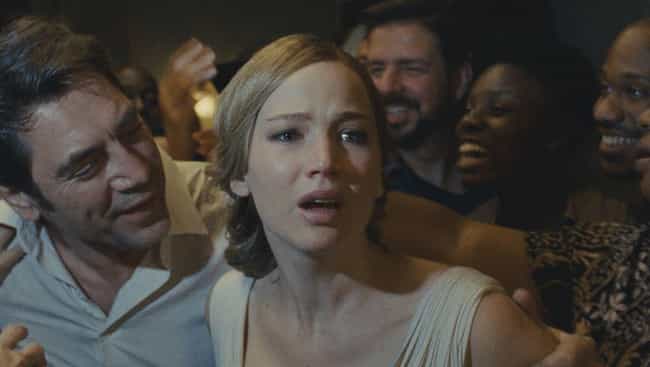 Darren Aronofsky's mother! stars Jennifer Lawrence and Javier Bardem as a nameless couple struggling with strange guests in their home. The movie is largely allegorical, and many of the scenes and stories are biblical in nature. It's dark, intense, and confusing, and that's what makes it so great.
If you like your movies to be straightforward and clear, mother! probably isn't for you. If you're open to some interpretation and want to spend the next couple of days analyzing WTF you just watched, then this might be worth it.
Actors: Jennifer Lawrence, Javier Bardem, Michelle Pfeiffer, Domhnall Gleeson, Ed Harris, + more
Released: 2017
Directed by: Darren Aronofsky

Does this mess with your head?
see more on Mother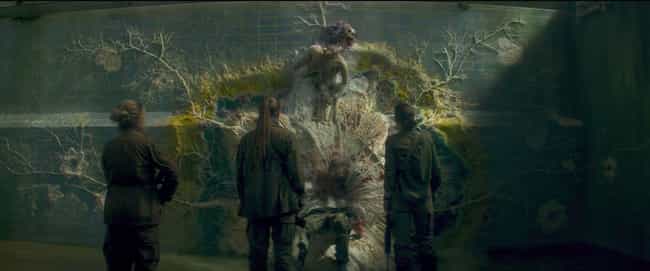 Annihilation, based on the book of the same name, is one of the most surreal and disturbing entries into the sci-fi/horror genre this decade. When a mysterious Shimmer appears in the Southeast United States, a team of scientists is sent inside to observe the disturbing effects the Shimmer is having on the area.
Natalie Portman stars as an ex-military survivalist whose husband has been changed by the Shimmer, and she is on a mission to find out why. The movie is filled with body horror, monstrous creatures, and a looming sense of doom that is completely inescapable. There's also a sense of beauty and curiosity in the otherness of the Shimmer, and few movies have managed to make horror as intriguing as Annihilation.
Actors: Natalie Portman, Jennifer Jason Leigh, Gina Rodriguez, Tessa Thompson, Tuva Novotny, + more
Released: 2018
Directed by: Alex Garland

Does this mess with your head?
see more on Annihilation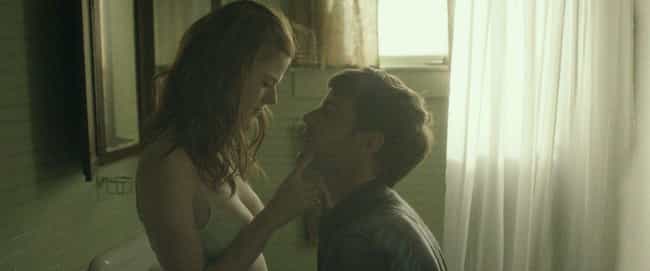 Game of Thrones actor Rose Leslie stars in Honeymoon, a science fiction film about a honeymoon gone terribly wrong. Newlyweds Bea and Paul head to a secluded lake house in the Canadian wilderness, but things get weird when Bea mysteriously vanishes in the night.
Paul finds her in the wilderness with no memory of how she got there, and that's just the beginning of their problems. The couple gets cryptic threats from the locals, sees blinding lights in the sky, and slowly but surely, their marriage begins to unravel in this slow-burn tale of extraterrestrial horror.
Actors: Rose Leslie, Harry Treadaway, Ben Huber, Hanna Brown
Released: 2014
Directed by: Leigh Janiak

Does this mess with your head?
Rare Exports: A Christmas Tale challenges the social concept of Jolly Ol' Saint Nick. The film follows a team of British researchers as they excavate a mountaintop in Finland that is rumored to be the origin place of the Santa Claus myth. The team quickly discovers a burial mound that appears to be a prison on the mountain, and they inadvertently release hell upon the locals.
Cannibal elves, a horned Santa Claus, and reindeer slayings are just some of the twisted things viewers can expect from this movie.
Actors: Tommi Korpela, Per Christian Ellefsen, Jorma Tommila, Risto Salmi, Peeter Jakobi, + more
Released: 2010
Directed by: Jalmari Helander

Does this mess with your head?
see more on Rare Exports: A Christmas Tale