Entertainment
The Best Xavier Samuel Movies

65 votes
21 voters
1.9k views
9 items
List Rules Vote for your favorite movies, regardless of critic reviews or how big the role was.
List of the best Xavier Samuel movies, ranked best to worst with movie trailers when available. Xavier Samuel's highest grossing movies have received a lot of accolades over the years, earning millions upon millions around the world. The order of these top Xavier Samuel movies is decided by how many votes they receive, so only highly rated Xavier Samuel movies will be at the top of the list. Xavier Samuel has been in a lot of films, so people often debate each other over what the greatest Xavier Samuel movie of all time is. If you and a friend are arguing about this then use this list of the most entertaining Xavier Samuel films to end the squabble once and for all.
If you think the best Xavier Samuel role isn't at the top, then upvote it so it has the chance to become number one. The greatest Xavier Samuel performances didn't necessarily come from the best movies, but in most cases they go hand in hand.
List features films like Drift and Road Kill.
"This list answers the questions, "What are the best Xavier Samuel movies?" and "What are the greatest Xavier Samuel roles of all time?"
Bait is a 2012 action, thriller horror film written by Russell Mulcahy and by John Kim and directed by Kimble Rendall . ...more on Wikipedia
Actors: Phoebe Tonkin, Julian McMahon, Sharni Vinson, Xavier Samuel, Cariba Heine, + more
Released: 2012
Directed by: Kimble Rendall
Agree or disagree?
see more on Bait 3D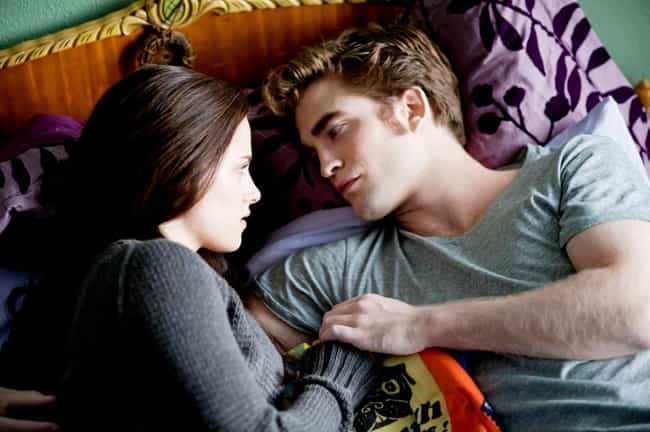 The Twilight Saga: Eclipse, commonly referred to as Eclipse, is a 2010 American romantic fantasy film based on Stephenie Meyer's 2007 novel Eclipse. It is the third installment of The Twilight Saga film series, following 2008's Twilight and 2009's New Moon. Summit Entertainment greenlit the film in February 2009. Directed by David Slade, the film stars Kristen Stewart, Robert Pattinson, and Taylor Lautner, reprising their roles as Bella Swan, Edward Cullen, and Jacob Black, respectively. Melissa Rosenberg, who penned the scripts for both Twilight and New Moon, returned as screenwriter. Filming began on August 17, 2009, at Vancouver Film Studios, and finished in late October, with ...more on Wikipedia
Actors: Kristen Stewart, Ashley Greene, Anna Kendrick, Robert Pattinson, Dakota Fanning, + more
Released: 2010
Directed by: David Slade

Agree or disagree?
see more on Eclipse
A Few Best Men is a 2011 Australian comedy film written by Dean Craig and directed by Stephan Elliott. The film stars Xavier Samuel as a young groom heading to the Australian Blue Mountains with his three best men for his wedding. ...more on Wikipedia
Actors: Olivia Newton-John, Rebel Wilson, Xavier Samuel, Kris Marshall, Stephan Elliott, + more
Released: 2011
Directed by: Stephan Elliott
Agree or disagree?
see more on A Few Best Men
The Loved Ones is a 2009 Australian horror film written and directed by Sean Byrne and starring Xavier Samuel and Robin McLeavy. ...more on Wikipedia
Actors: Xavier Samuel, Robin McLeavy, Gulliver McGrath, John Brumpton, Richard Wilson, + more
Released: 2009
Directed by: Sean Byrne
Agree or disagree?
see more on The Loved Ones