Anime Underground
The 13 Best Yaoi Anime Couples of All Time

11.9k votes
2.9k voters
29.7k views
13 items
Yaoi is a niche anime genre that focuses on the romantic relationships between male characters. It often has tropes that are unique to the medium - including things like massive age gaps and power differentials that may not appeal to all readers. While yaoi, boys love, and shonen ai aren't for everyone, they enjoy a huge following for a reason. It's wonderful to have anime with LGBTQ+ relationships at the forefront, and some of those couples are truly fascinating.
But who are the best yaoi anime couples? That's up to you. From classics like Gravitation to new shows like Hitorijime My Hero, there are plenty of great yaoi anime with great couples that are worth rooting for.
A few of these couples come from anime with contested designations. Some people would call Yuri on ICE!!! a yaoi anime because the couple at its center, Victor and Yuri, are both men. Other people think it isn't yaoi because it doesn't adhere to certain yaoi tropes. Depending on your take on the issue, you might feel that some of these pairings don't belong on this list. If so, take their presence as another opportunity to celebrate an awesome couple.
Yuri Katsuki & Victor Nikiforov - Yuri!!! on ICE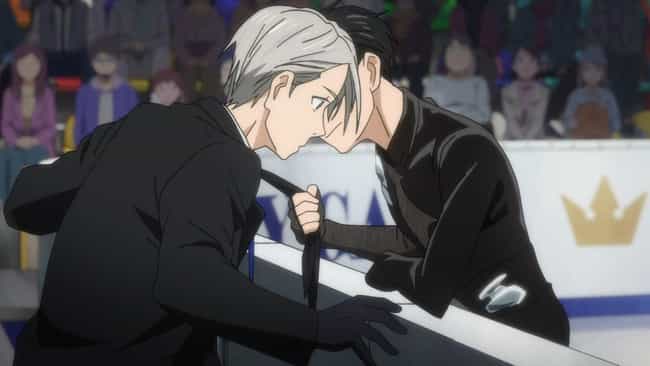 Yuri!!! on ICE is a mainstream anime that some people consider to be yaoi - but regardless of your stance, this pairing is worth celebrating. Both because of their obvious affection for one another and because of their support for each other's professional and personal goals, they're one of the most wholesome gay couples in all of anime.
When Yuri Katsuki puts on an embarrassingly terrible skating performance, he sinks into a depression and nearly gives up his career. When Victor Nikiforov, a Russian skater who Yuri idolizes, sees a videotape of Yuri skating, he decides to personally prepare him for the next Grand Prix. Over the course of their training, the two begin falling in love. What's great is that Victor doesn't just save Yuri from a failed career - Yuri also saves Victor from a lifetime of loneliness.
Is this a good couple?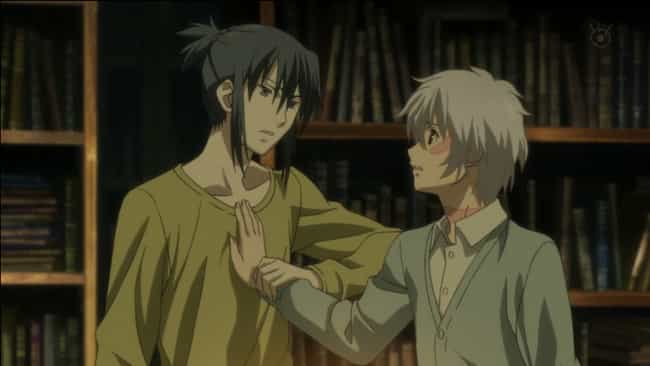 Nezumi and Shion come from very different walks of life. While Shion lives a privileged and protected lifestyle inside of a wealthy city, Nezumi lives on the outskirts, exposed to the full dangers of an unequal and treacherous world. When Shion gives Nezumi a place to stay for the night, his high social status is revoked, and he sees the true nature of the world around him. Through all this turmoil, the two boys fall in love - but their painful dystopian reality may not allow their love to flourish.

Is this a good couple?
Ash Lynx & Eiji Okumura - Banana Fish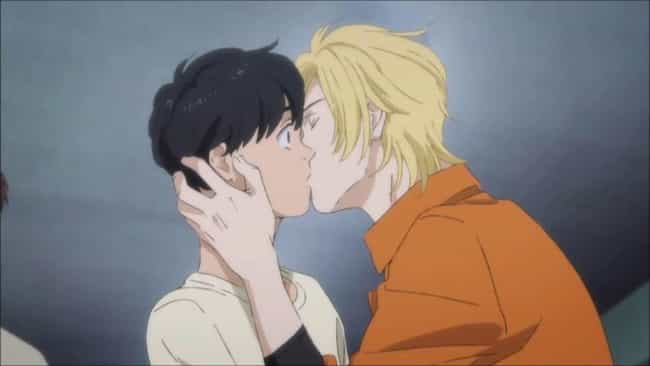 Banana Fish is a yaoi anime in that there's a same-sex couple at the helm, but it doesn't adhere to many of the medium's tropes. Ash Lynx and Eiji Okumura are immediately dedicated to each other from the moment they meet, even though their lives and personalities couldn't be more different. Eiji is a former pole vaulter from Japan who has led a relatively carefree life except for a career-altering injury. Ash has led a terrifying existence rife with crime. When Eiji is roped into Ash's difficult life, he refuses to give up and go home - he wants to help Ash however he can. Meanwhile, Ash will do everything in his power to protect Eiji. Their love story is a bright light in the chaotic hellscape that is the rest of this anime.

Is this a good couple?
Ryunosuke Oohara & Naoki Satoya - Tight Rope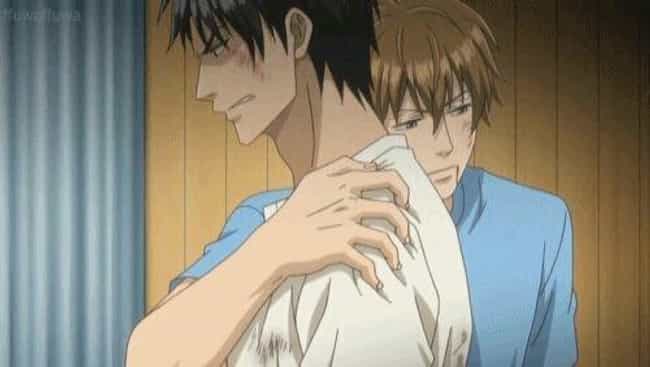 Ryuunosuke Oohara might be the heir to a yakuza clan, but he doesn't appreciate the opportunity. Rather, he sees it as a burden. That's because all he wants is to build a happy, loving home with his boyfriend Naoki. Watching them try to build a stable, loving relationship under extreme circumstances is truly heartwarming, and it shows the strength of their commitment to one another. It's hard not to root for Ryuunosuke to have his simple wish granted.

Is this a good couple?