Anime Underground The Best Yaoi Anime of All Time, Ranked by Fans

312.1k votes
73.9k voters
3.8M views
69 items
List Rules Vote for what you think are the best yaoi anime of all time.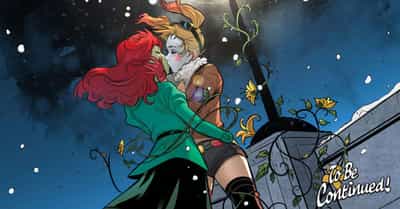 The best yaoi anime may at first seem strange to audiences not familiar with the genre, but can be very intriguing and evocative for those that give it a shot. So naturally, fans of yaoi in the Ranker anime community have voted on their favorite series below. Yaoi may not be the most popular genre of Japanese animation, all of these shows are worth checking out. So you're probably wondering what is yaoi anime. Simply put, it's the male equivalent of yuri anime and can be slightly more explicit than the best shounen-ai anime. One way to think of it is as guy-on-guy anime or gay anime.
The word yaoi pretty much means these animes were made for girls, but that doesn't mean you won't enjoy them...so watch them! Some people consider this to be gay anime, and they're not wrong. If you're interested in bi anime or gay anime TV shows, then you'll love the anime on this list. Many of the anime below may intersect with different sub-genres, but they're all in the yaoi genre in one way or another.
On this list, you'll find anime like Junjou Romantica and Uragiri wa Boku no Namae o Shitteiru. If you want to know what fans think are the greatest yaoi anime of all time, scroll down to find out! Already viewed some of the yaoi anime on this list? Then vote for your favorites below and add any gay anime that are missing.
1

TomaCosmina added

Hitorijime My Hero

Nice art and animation and some nice kisses
2

hana-starlight added

Junjou Romantica 3

Junjou Romantica: Pure Romance, stylized as Junjou Romantica ~Pure Romance~, is a yaoi series by Shungiku Nakamura. It focuses on three storylines; the main couple, which comprises the bulk of ...more
3
4

KaileyRoss added

Yuri!!! On Ice

Yuri!!! on Ice is a 2016 sports anime series about figure skating, directed by Sayo Yamamoto and written by Mitsurō Kubo. The series revolves around the relationships between Japanese figure ...more
5
6
7
8

narutobxb added

DAKAICHI -I'm being harassed by the sexiest man of the year

Takato Saijō has reigned as the idol industry's "Most Huggable" for five years, that is, until freshman actor Azumaya. Takato was always considered brusque while Azumaya's smile is winning over admirers by comparison. The whole fiasco drives Takuto to over indulge in alcohol and his actions catch the attention of the last person he wants to see. To his surprise, Azumaya uses this new info to blackmail Takuto for physical affection.
9

tonypotter added

Super Lovers

Super Lovers (Sūpāravāzu) is a Japanese shōnen-ai manga series and 2016 anime adaptation. Five years after a magical summer and a terrible accident, Haru has forgotten about his relationship ...more
10

angelolagusa added

Doukyuusei

Dōkyūsei ("Classmates") is an eroge dating visual novel series and 1999 anime series. A boy seeks after a redheaded girl named Mai and runs into difficulties (and trysts) with several ...more
11

NyaNya chan added

No.6

Yoai kisses are confrimed

No. 6 is a nine-volume novel series written by Atsuko Asano, manga adaptation, and 2011 anime series. On a stormy night in dystopian No. 6 city, smart and privileged Shion gives shelter to a ...more
12
13
14

dxrkBlues added

Soul Contract/Spirit Pact
15

alecafu33 added

Banana Fish
16

elham-farahani added

Hybrid Child
17

luxartisan added

Hey, Class President!

Hey, Class President! is a Japanese yaoi manga written and illustrated by Kaori Monchi. The manga was serialized in Shinshokan's Dear+ magazine and the serial chapters collected into four ...more
18

Seraph of the End

Seraph of the End (Owari no Serafu, AKA Seraph of the End: Vampire Reign) is a Japanese dark fantasy manga series and 2015 anime series. After a manmade virus kills everyone over age 13, ...more
19
20
21
22
23

dxrkBlues added

DRAMAtical Murder re:connect
24

DRAMAtical Murder

Dramatical Murder is a Japanese BL visual novel developed and published by Nitro+chiral. Dramatical Murder is set in the near future on the fictional island of Midorijima, Japan. At some point ...more
25