Anime Underground The Best Yaoi Anime of All Time, Ranked by Fans

257.4k votes
61.3k voters
3.5M views
67 items
List Rules Vote for what you think are the best yaoi anime of all time.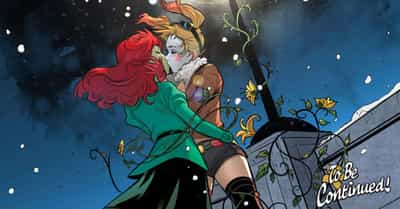 The best yaoi anime may at first seem strange to audiences not familiar with the genre, but can be very intriguing and evocative for those that give it a shot. So naturally, fans of yaoi in the Ranker anime community have voted on their favorite series below. Yaoi may not be the most popular genre of Japanese animation, all of these shows are worth checking out. So you're probably wondering what is yaoi anime. Simply put, it's the male equivalent of yuri anime and can be slightly more explicit than the best shounen-ai anime. One way to think of it is as guy-on-guy anime or gay anime.
The word yaoi pretty much means these animes were made for girls, but that doesn't mean you won't enjoy them...so watch them! Some people consider this to be gay anime, and they're not wrong. If you're interested in bi anime or gay anime TV shows, then you'll love the anime on this list. Many of the anime below may intersect with different sub-genres, but they're all in the yaoi genre in one way or another.
On this list, you'll find anime like Junjou Romantica and Uragiri wa Boku no Namae o Shitteiru. If you want to know what fans think are the greatest yaoi anime of all time, scroll down to find out! Already viewed some of the yaoi anime on this list? Then vote for your favorites below and add any gay anime that are missing.
1
2
3

KaileyRoss added

Yuri!!! On Ice

Yuri!!! on Ice is a 2016 sports anime series about figure skating, directed by Sayo Yamamoto and written by Mitsurō Kubo. The series revolves around the relationships between Japanese figure ...more
4

TomaCosmina added

Hitorijime My Hero

Nice art and animation and some nice kisses
5
6
7

hana-starlight added

Junjou Romantica 3
8

tonypotter added

Super Lovers

Super Lovers (Sūpāravāzu) is a Japanese shōnen-ai manga series and 2016 anime adaptation. Five years after a magical summer and a terrible accident, Haru has forgotten about his relationship ...more
9

angelolagusa added

Doukyuusei
10
11

NyaNya chan added

No.6

Yoai kisses are confrimed
12
13

elham-farahani added

Hybrid Child
14

dxrkBlues added

Soul Contract/Spirit Pact
15

luxartisan added

Hey, Class President!

Hey, Class President! is a Japanese yaoi manga written and illustrated by Kaori Monchi. The manga was serialized in Shinshokan's Dear+ magazine and the serial chapters collected into four ...more
16

Seraph of the End

Seraph of the End (Owari no Serafu, AKA Seraph of the End: Vampire Reign) is a Japanese dark fantasy manga series and 2015 anime series. After a manmade virus kills everyone over age 13, ...more
17
18

ayana fletcher added

Seraph of the End
19
20

DRAMAtical Murder

Dramatical Murder is a Japanese BL visual novel developed and published by Nitro+chiral. Dramatical Murder is set in the near future on the fictional island of Midorijima, Japan. At some point ...more
21
22
23
24

Gravitation

Gravitation is a yaoi manga series written and illustrated by Maki Murakami. The story follows the attempts of Shuichi Shindo and his band, Bad Luck, to become Japan's next musical sensation and ...more
25
26

Hyuuga Sai added

Sensitive P*rnograph

Sensitive Pornograph is a Japanese yaoi anime OVA based after a Boys' Love manga anthology of short stories by Ashika Sakura who also authored the seinen series Sekirei under her other pen-name, ...more
27
28

dxrkBlues added

DRAMAtical Murder re:connect
29

Ai no Kusabi

Ai no Kusabi is a Japanese novel written by Rieko Yoshihara. Originally serialized in the yaoi magazine Shousetsu June between December 1986 and October 1987, the story was collected into a ...more
30
31

Maiden Rose

Maiden Rose is 2009 original video animation directed by Hidefumi Takagi and produced by Yuuki Morishita.
32

Sierra Savidge added

Gakuen Heaven
33

JoeyWeng added

Free! Iwatobi swim club
34

jessi0806 added

Togainu No Chi
35

pandalove added

Papa to Kiss in the Dark
36

alecafu33 added

Banana Fish
37

Bailey Lauren added

Vassalord
38
39
40
41
42

1524061816801 added

Ouran High School Host Club

Ouran High School Host Club is a manga series by Bisco Hatori, serialized in Hakusensha's LaLa magazine between the September 2002 and November 2010 issues. The manga has been adapted into an ...more
43

Tetsu Kuro added

Suk na Mono wa Suki Dakara Shou ga Na !!!!
44
45

Embracing Love: A Cicada in Winter
46

This Boy Can Fight Aliens!
47
48

AlexaCH added

Monochrome Factor

Monochrome Factor is a Japanese manga series written and illustrated by Kaili Sorano. It was first serialized in Mag Garden's bi-monthly manga magazine Comic Blade Masamune in May 2004. However, ...more
49

AlexaCH added

Mirage of Blaze

Mirage of Blaze is a shōnen-ai light novel series by Mizuna Kuwabara, which are published under Shueisha's Cobalt label. It was adapted into an anime TV series directed by Susumu Kudo in 2002 ...more
50