Anime Underground
The 15 Best Yuri Anime Video Games You Can't Afford To Miss

Updated November 5, 2019
539 votes
218 voters
13.8k views
15 items
List Rules Vote up the best yuri anime games you would recommend to other gamers.
Need some yuri video game recommendations? Despite being a relatively popular genre in the anime world, it can sometimes be extremely difficult to find games tailored for yuri fans. Typically, in the world of visual novels especially, it's more prominent to see harem-themed games that focus around opposite sex characters. This often leaves players having to play a sex opposite to their identity in order to woo the same sex.
Well, have no fear because we understand all too well the heartache of not being able to find decent yuri games that have an anime art style to them. There are quite a few yuri video games out there that are exceptionally well done, regardless of whether or not they were made by a major developer or a small indie company. Good yuri games include A Little Lily Princess, Kindred Spirits on the Roof, and many more!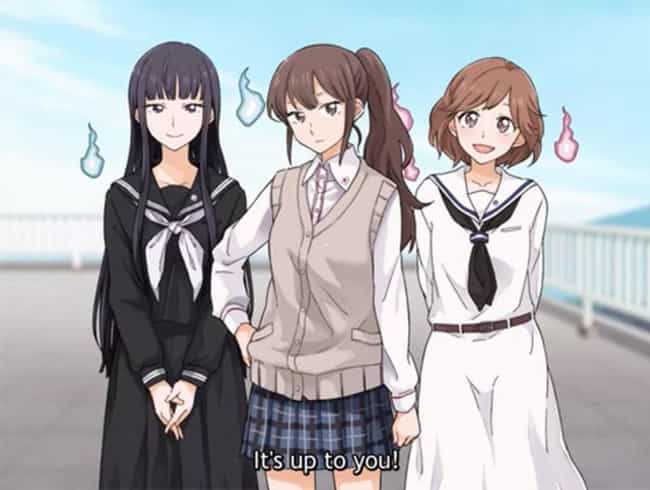 Kindred Spirits on the Roof is a classic yuri game that you should play at least once! Its popularity is not unfounded as it has a beautiful storyline that will make your heart soar. Enoki Sachi and Nagatani Megumi have been dead for a while, and 50 years apart from each other at that. Since their death, they've both taken to haunting the school roof and have even started a romantic relationship with one another. Since Yuna is the only one able to see them, they have a request; they need her to gain advice from other potential couples in the school to learn how to initiate their first time so they can move on to the afterlife. Granted, this sounds strange, but the premise is actually more based on the emotions leading into such an act versus the act itself. It's a very beautiful storyline and one worth entertaining!
Release: February 12, 2016
Genres (Video game): Visual Novel
Platform: Microsoft Windows
Is this game worth playing?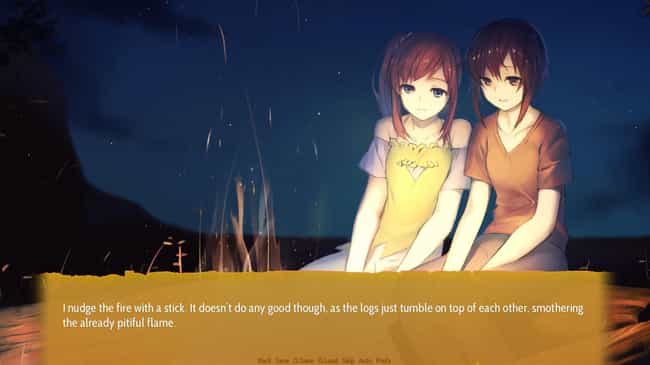 Amber had no idea that when she set out on her journey, it would lead her to this. After her grandfather's death, she decides to take the music festival road trip they'd both planned together, only now on her own. When she finds a young stranded woman named Marina, she finds out about a journal belonging to a gold rush miner and a hidden treasure that everyone is traveling out to seek. Both on their own separate journies while being equally as lost from the other, something incredibly magical seems to happen when driving on the long and winding road.
Release: June 17, 2016
Genres (Video game): Visual Novel
Platform: PC
Is this game worth playing?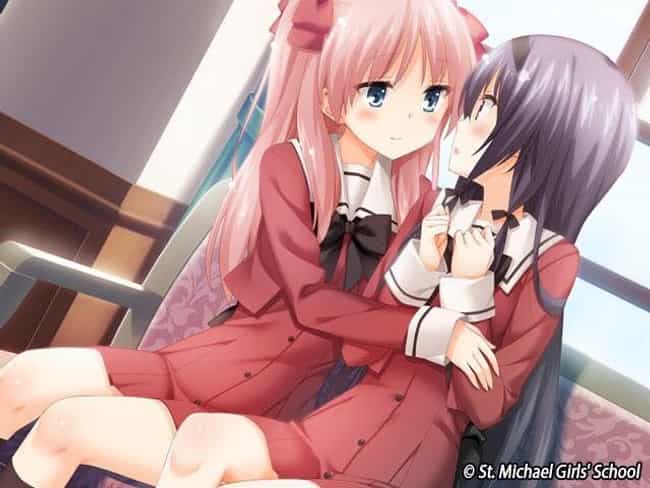 It's no wonder why this is one of the most popular yuri series out there. The visual novel's story is mostly based on the various girls at St. Michael's Academy and the different stories surrounding them. The leading couple feels a sense of nostalgia returning to school, the place where they'd first meet and eventually fall in love. The game has grown in popularity and does have an overall series, but unfortunately, Remembering How We Met is the only one that was ever released in English. That being said, you can still look up information about the other games if you feel you've lost something in the story. On its own, it holds a lot of a very sweet love story about how the main couple, Risa and Miya, met that deserves to be recognized.
Release: November 25, 2006
Genres (Video game): Visual Novel
Platform: Microsoft Windows, Linux, Mac OS, Android, iOS, + more
Is this game worth playing?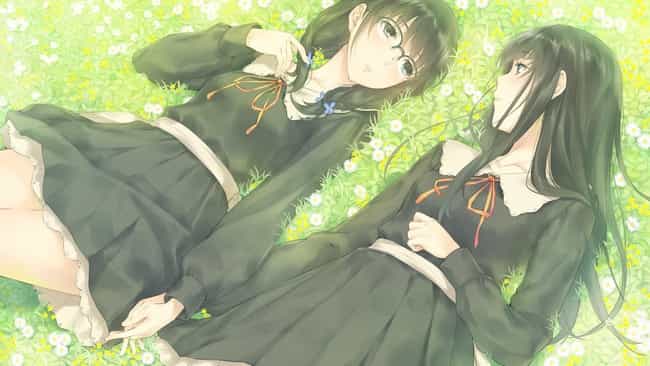 The prestigious all-girls school, Saint Angraecum Academy, has a special program dedicated to helping girls socialize and make new friends. Suoh Shirohane is in desperate need of such a program, seeing as she's painfully shy and has her own reasons for attending the academy. Throughout her story, she seeks to solve the mysteries behind the school as well as spending time with her program partners. Over time, new feelings emerge and these friendships become something more. A story about love and acceptance, this visual novel will have you taking a feels trip in no time!
Release: April 18, 2014
Genres (Video game): Visual Novel
Platform: Microsoft Windows, PlayStation Portable, PlayStation Vita, Android, PlayStation 4
Is this game worth playing?