Anime Underground The 15 Best Yuri Anime Video Games You Can't Afford To Miss

100 votes
24 voters
1.6k views
15 items
List Rules Vote up the best yuri anime games you would recommend to other gamers.
Need some yuri video game recommendations? Despite being a relatively popular genre in the anime world, it can sometimes be extremely difficult to find games tailored for yuri fans. Typically, in the world of visual novels especially, it's more prominent to see harem-themed games that focus around opposite sex characters. This often leaves players having to play a sex opposite to their identity in order to woo the same sex.
Well, have no fear because we understand all too well the heartache of not being able to find decent yuri games that have an anime art style to them. There are quite a few yuri video games out there that are exceptionally well done, regardless of whether or not they were made by a major developer or a small indie company. Good yuri games include A Little Lily Princess, Kindred Spirits on the Roof, and many more!
Ranker may collect a commission from links on this page.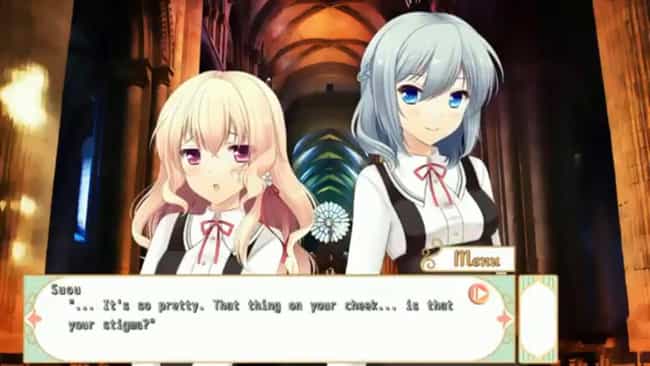 This visual novel takes place in an all-girls school where certain rituals, including a baptism to their Goddess, are performed. If a girl manifests on one of the twelve zodiac stigmata during her baptism, she will bring everlasting happiness to all those around her. Arissa has been declared the Princess of the White Sheep after she gains the stigma of Aries. The transfer student Hitsuji confesses her feelings and both of them begin a hidden relationship within the school. Can they keep such passion a secret? There's always something tempting about forbidden or secret love, and this one certainly has a beautiful theme for it!
Release: February 4, 2016
Genres (Video game): Visual Novel
Platform: PC

Is this game worth playing?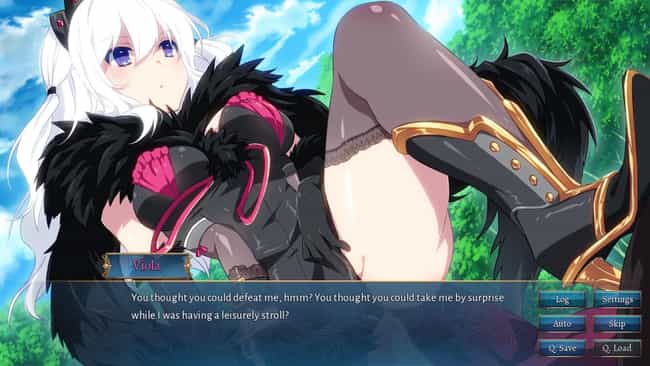 Kotone is an incredibly strong witch who's known and feared for her grand powers. Some say she can even get rid of the strongest foes with just the snap of her fingers! Sorry to disappoint, but this is all in an online game, and not just literally. Kotone is actually just an average woman living a simple life in the real world but enjoys playing Asaph Online in her free time. If only her life could be as amazing as it seems online. If you couldn't guess it by now, yes this story does go into the rather popular trope of being sucked into a video game and finally getting to live the exciting life we all long for! Now known as the dark witch, Viola, Kotone is free of social expectations and can finally live exactly the way she wants.
Release: October 15, 2018
Genres (Video game): Visual Novel
Platform: PC

Is this game worth playing?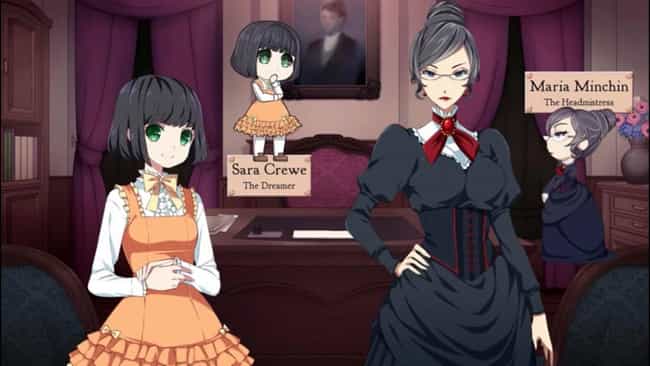 If you're looking for a yuri game that's truly adorable, check out A Little Lily Princess! The art style for the girls is incredibly cute and the story for this visual novel is just as good. The overall storyline is actually from the classic children's tale, A Little Princess, by Frances Hodgson Burnett, but with a yuri twist. Sara Crewe must learn how to adjust to her new life after leaving her father's side and life of luxury in order to attend boarding school overseas. Luckily, she'll meet plenty of other girls to keep her company! This is a very light story with a lot of excellent retellings, some parts coming right from the book while others are adding on to the Victorian prose.
Release: May 19, 2016
Genres (Video game): Visual Novel
Platform: PC

Is this game worth playing?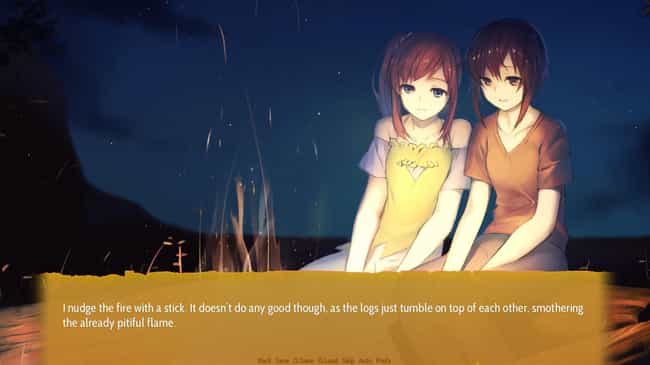 Amber had no idea that when she set out on her journey, it would lead her to this. After her grandfather's death, she decides to take the music festival road trip they'd both planned together, only now on her own. When she finds a young stranded woman named Marina, she finds out about a journal belonging to a gold rush miner and a hidden treasure that everyone is traveling out to seek. Both on their own separate journies while being equally as lost from the other, something incredibly magical seems to happen when driving on the long and winding road.
Release: June 17, 2016
Genres (Video game): Visual Novel
Platform: PC

Is this game worth playing?