Entertainment
Big Eyes Movie Quotes

56 votes
51 voters
16.2k views
12 items
"Big Eyes" movie quotes tell the true story of the rise and fall of the Big Eyes paintings as painted and sold by Walter and Margaret Keane in the 1950s. The drama film was directed by Tim Burton using a screenplay by Scott Alexander and Larry Karaszewski. "Big Eyes" opened in theaters in the United States on December 25, 2014.
In "Big Eyes," undiscovered painter Margaret (Amy Adams), whose artwork consistently features humans and pets with overly large eyes, moves to San Francisco where she meets and soon marries Walter Keane (Christoph Waltz). Walter sees the potential of the Big Eyes paintings and begins to sell them commercially, plus convert them to prints, postcards and other formats. The couple makes a boatload of money but it all comes under the premise that Walter painted them, not Margaret.
This act of dishonesty is one that ultimately drives them apart. While Margaret wants the truth to come out and recognition for her work, which built them a small empire, Walter fears that art from a female isn't profitable and that they'd lose all they've built if the public knew the truth. What follows is nothing short of an epic court battle where only one Keane will prevail.
"Big Eyes" is just one of numerous fantastic films in theaters for the holidays in 2014 along with
"The Interview,"
"Unbroken,"
"American Sniper,"
"Into the Woods,"
"The Gambler,"
"The Hobbit: The Battle of the Five Armies,"
"Annie,"
"Night at the Museum: Secret of the Tomb,"
"Mr. Turner,"
"Life Partners,"
"Comet,"
"The Hunger Games: Mockingjay Part 1,"
and
"Horrible Bosses 2.
Walter Keane: "The eyes are the windows of the soul… That's why I paint them so big. I've always done it that way."
Margaret Keane: "Why are you lying?"
When Walter presents her paintings as his own, Margaret is confused and surprised. She cannot understand why he would lie about something like this, especially at her expense.
Should this be higher or lower?
People Don't Buy Lady Art
Walter Keane: "Sadly, people don't buy lady art for paintings. The painting says Keane. I'm Keane. You're Keane."
Walter explains to Margaret why he is telling everyone that he painted the Big Eyes instead of her. He believes that in order to be commercially successful, the painter must be male.
Should this be higher or lower?
I Painted Every Single One of Them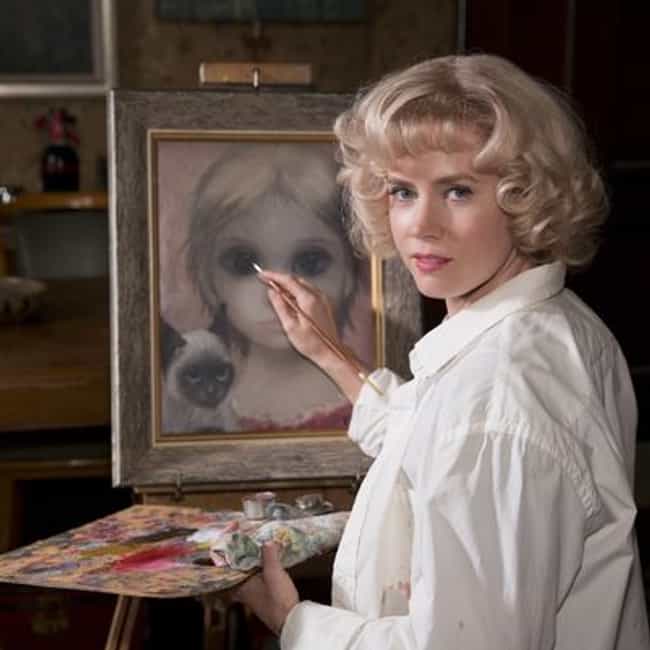 Margaret Keane: "This is what it's come to, huh? You are the only living soul I can tell my secret to. I painted every single one of them, every Big Eye, me, and no one will ever know but you."
In speaking to her poodle, Margaret is honest with the dog as to the true creator of the best-selling paintings. While she can tell this secret to her dog, it's something that she fears the public can never know.

Should this be higher or lower?
Maybe I Could Sign It Myself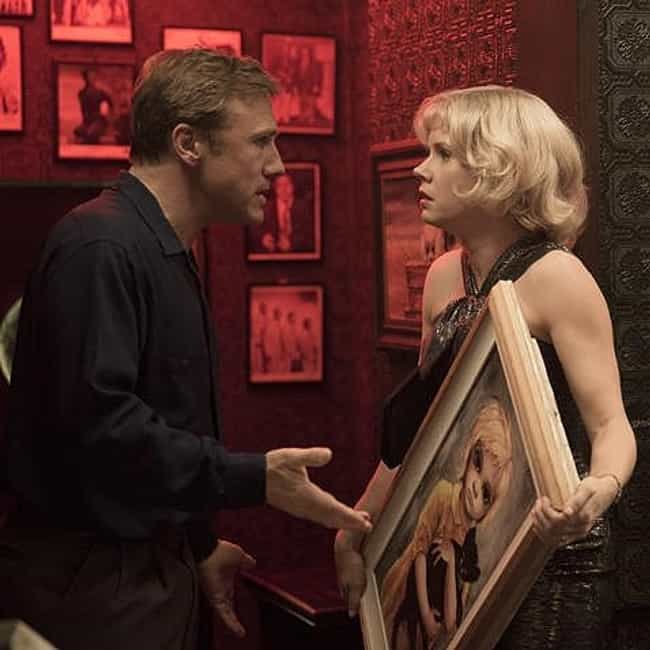 Margaret Keane: "These paintings are a part of my being. Maybe I could sign it myself."
Walter Keane: "That sounds a big confusing. Doesn't it? Keane means me."
When Margaret suggests that she should finally take the credit for her work, Walter isn't having any of that. While he claims he doesn't want to confuse anyone, he also doesn't want to lose the spotlight.

Should this be higher or lower?