Entertainment
The Biggest 2020 Oscar Snubs, Ranked By Film Buffs

5.3k votes
1k voters
18.9k views
17 items
List Rules Vote up the Oscar snubs that were most deserving of a nomination.
There's never enough room for everybody. Hundreds of movies - and thousands of individuals - are eligible for Academy Award consideration each year, and when the morning of the announcements finally comes, all but a few are left out in the cold. It's a matter of simple math, of course - but that simple mathematical truth won't deter any of us from participating in this most time-honored tradition: complaining about everyone who didn't get nominated.
Year after year, the list of Oscar snubs - or, more diplomatically, those who were unlucky enough to miss the cut in favor of five nonetheless Very Deserving Nominees - is as formidable as the actual list of nominees, if not more so. The year 2019 was a particularly crowded field for Best Actor, so a large handful of contenders - including late-career standouts from Robert De Niro, Eddie Murphy, and Adam Sandler - found themselves on the outside looking in. Meanwhile, Greta Gerwig was shut out of the Best Director category, and Jennifer Lopez and Lupita Nyong'o join a long list of deserving actors who were not nominated.
Which of the 2020 Oscar snubs were most deserving of making the cut? Vote up your favorite overlooked contenders.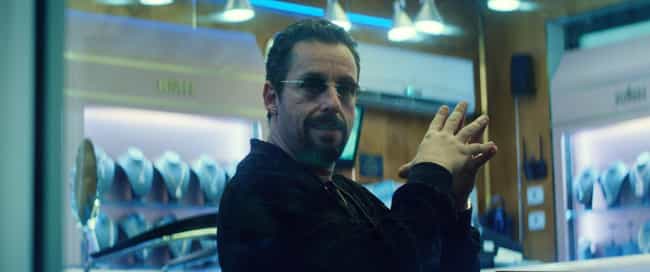 Like fellow Best Actor snub Eddie Murphy, Adam Sandler has had an odd path to Oscar contention. His Happy Madison productions haven't exactly gone over well with year-end voting groups. But from time to time, Sandler takes on a film outside his typical comfort zone - often with an established auteur (Paul Thomas Anderson, Noah Baumbach, Judd Apatow, James L. Brooks) - and his on-screen work, in most such cases, has been strong.
The Safdie brothers are the latest to take advantage of the Sandman's talents with Uncut Gems. Over the course of 135 relentless, sweaty, panicked minutes, the Safdies put Sandler through the wringer, and he responds with one of the most memorable protagonists in recent memory. It is safe to say the role of NYC jeweler and gambling addict Howard Ratner is unlike anything he's ever done, in a movie unlike anything else to hit screens in 2019. "This is how I win," Howard persuasively declares to Kevin Garnett in a pivotal scene from the film. Unfortunately, the Academy didn't take the hint.

Snubbed?
On one hand, the costumes in the photo above should speak for themselves. On the other hand, Ruth E. Carter's dazzling and idiosnycratic work on Dolemite Is My Name deserves passionate defense in its own right. Carter, who won an Oscar just a year earlier for Black Panther, could easily have laid claim to another one - if the Academy had bothered to nominate her. Costumes are important to every movie, but pick any set of period-specific duds in Dolemite Is My Name and you'd be hard-pressed to find many examples of 2019 costuming that better defined the characters wearing them. Both on- and off-set, the film's clothing is inextricable from the characters themselves. This nomination should have been a lock.

Snubbed?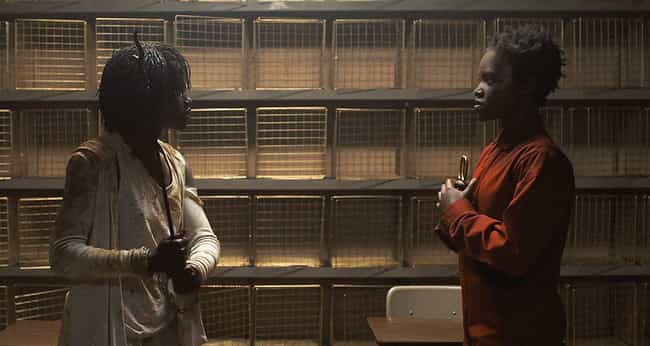 Think comedy gets the high hat from the Academy? Try horror. Only on rare occasions does the genre get award-circuit attention, to the extent that even great horror performances are rarely considered snubs simply because they never had a chance. That's not the case with Us's Lupita Nyong'o. The success of Jordan Peele's Get Out - at the box office, in popular culture, and at the Oscars - re-calibrated the conversation a bit. As such, his complicated, thorny, unforgettable sophomore effort was almost instantly earmarked for end-of-year discussion - with Nyong'o rightfully earning plaudits across the board and earning Best Actress honors from a host of critics' groups, as well as another Screen Actors Guild nod.
In Us, she gave not one but two great performances - both Tethered and untethered. She is the film's emotional and psychological conscience on one end, its danger, fury, and cunning on the other. One performance is as a portrait of authentic, underplayed normalcy; the other is one of heightened, creepy, deliciously playful, yet controlled, lunacy. The Academy, apparently, didn't pay enough notice to either one of them.

Snubbed?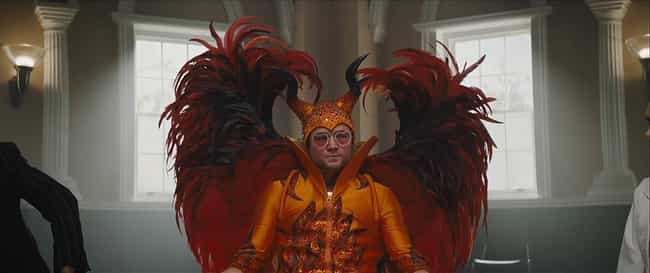 Like his fellow contender Awkwafina, Taron Egerton had a Golden Globe win boosting his chances to earn a first career Oscar nomination. And like Awkwafina, he found himself on the outside looking in. Precedent suggested Egerton was a likely nominee, not only because the Globes' Best Actor choices have routinely gone on to earn Oscar nominations, but because showy musical biopics are catnip for Academy voters. Look no further than last year, when Rami Malek (Bohemian Rhapsody) rode his Globe victory to an Oscar statuette in a baffling decision that was frowned upon at the time and only looks more embarrassing by the day.
Egerton, on the other hand, earned widespread praise for his embodiment of Elton John in Rocketman, which itself garnered much stronger reviews than Bohemian Rhapsody. The stiff competition in the Best Actor category could be to blame for Egerton's snub - or perhaps it just seemed like too much of the same after Malek's win last year.

Snubbed?