Weird History
The 30 Biggest Badasses In History

Updated October 12, 2018
22k votes
3.7k voters
108.3k views
30 items
List Rules Vote up the badasses who made history worth learning about. Excludes entertainers (actors, singers, celebrities) and historical figures post-1960.
When you think of the biggest badasses in history, who comes to mind? Rambo, Stone-cold Steve Austin, maybe even the self-proclaimed "American Badass," Kid Rock? Well, if any of those characters fit your criteria for badassery, you went a little wide of the mark. Throughout history, many men and women exemplified what it truly means to be badass without the assistance of big-budget filming and expensive PR campaigns. When was the last time you saw James Bond or Lara Croft emerge from the countryside, aged 19, and prevent France from becoming England? You didn't, because that was Joan of Arc, the first figure taught in Historical Badasses 101.
A badass is defined as a "tough, uncompromising or intimidating person" and many historical figures fit that bill. In fact, being a badass is how many of them made history. Compiled here is a list of historical figures who took toughness and intimidation to the next level.During times when everything was much more dangerous (including people), the most badass people in history rose above it all by simply being even more dangerous. Vlad the Impaler didn't inspire Dracula with his mercy, that's for sure.
Simo "Simuna" Häyhä (Finnish pronunciation: [ˈsimo̞ ˈhæy̯ɦæ]; 17 December 1905 – 1 April 2002), nicknamed "White Death" (Russian: Белая смерть, Belaja smert; Finnish: valkoinen kuolema; Swedish: den vita döden) by the Red Army, was a Finnish sniper. He is believed to have killed over 500 men during the 1939–40 Winter War, the highest number of sniper kills in any major war. He used a Finnish-produced M/28-30 rifle, a variant of the Mosin–Nagant rifle, and a Suomi KP/-31 submachine gun. Häyhä estimated in his diary that he killed more than 500 Red Army soldiers in the Winter War. His unit's chaplain Antti Rantama credited him with 259 confirmed kills by sniper rifle and an equal number of ...more on Wikipedia

Is this a badass?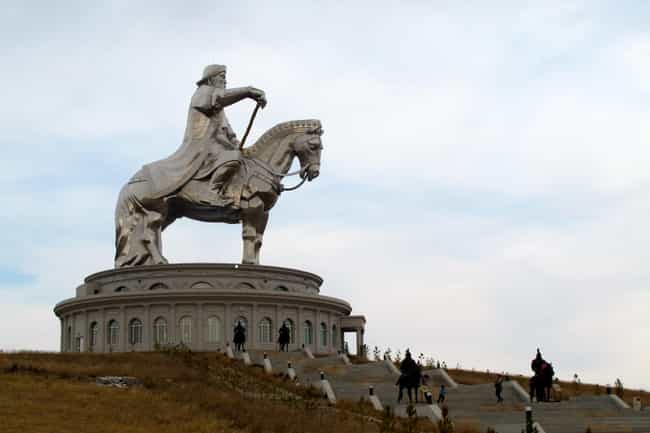 Genghis Khan (born Temüjin, c. 1162 – August 18, 1227) was the founder and first Great Khan of the Mongol Empire, which became the largest contiguous empire in history after his death. He came to power by uniting many of the nomadic tribes of Northeast Asia. After founding the Empire and being proclaimed Genghis Khan, he launched the Mongol invasions that conquered most of Eurasia. Campaigns initiated in his lifetime include those against the Qara Khitai, Caucasus, and Khwarazmian, Western Xia and Jin dynasties. These campaigns were often accompanied by large-scale massacres of the civilian populations – especially in the Khwarazmian and Western Xia controlled lands. By the end of his life, ...more on Wikipedia

Is this a badass?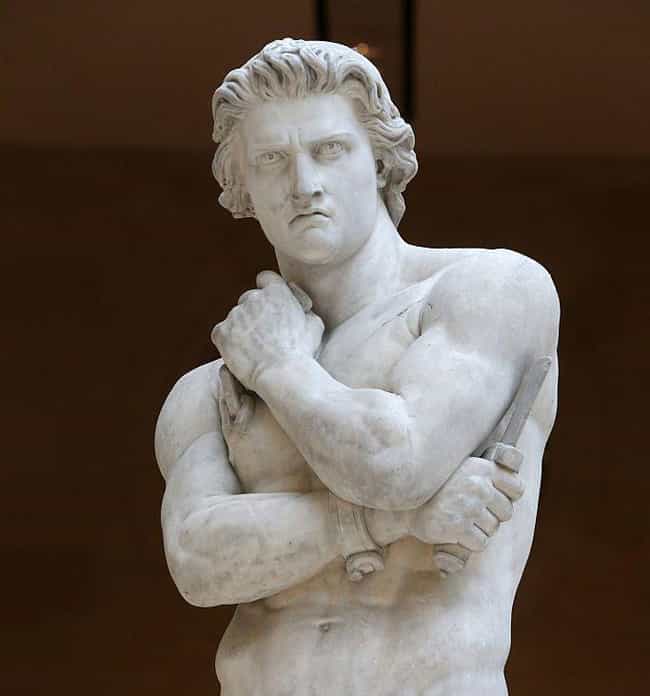 Spartacus (Greek: Σπάρτακος Spártakos; Latin: Spartacus; c. 111–71 BC) was a Thracian gladiator who, along with Crixus, Gannicus, Castus, and Oenomaus, was one of the escaped slave leaders in the Third Servile War, a major slave uprising against the Roman Republic. Little is known about Spartacus beyond the events of the war, and surviving historical accounts are sometimes contradictory and may not always be reliable. However, all sources agree that he was a former gladiator and an accomplished military leader. This rebellion, interpreted by some as an example of oppressed people fighting for their freedom against a slave-owning oligarchy, has provided inspiration for many political ...more on Wikipedia

Is this a badass?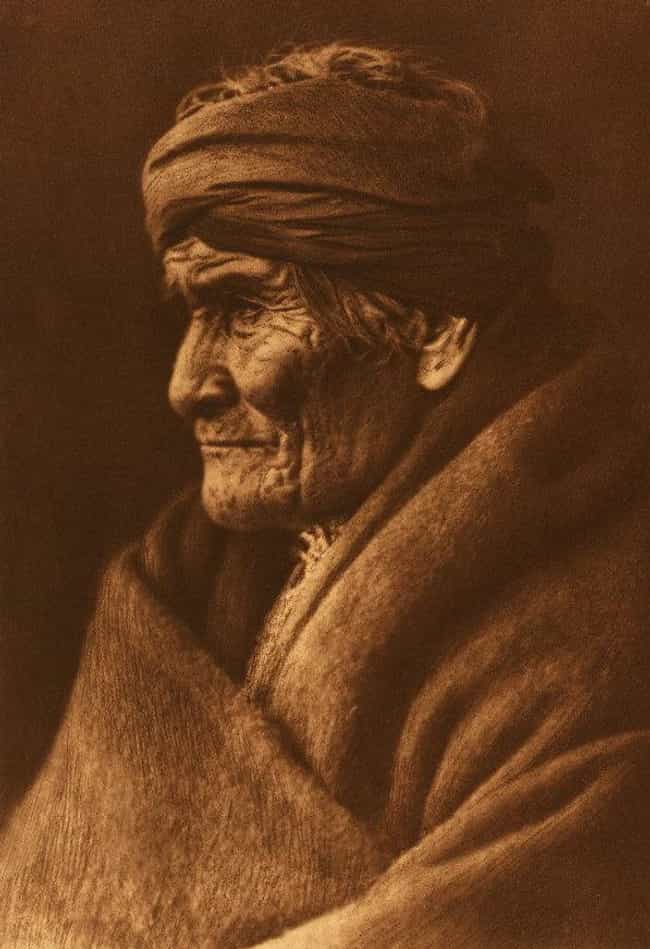 Geronimo (Mescalero-Chiricahua: Goyaałé Athabaskan pronunciation: [kòjàːɬɛ́] "the one who yawns," June 1829 – February 17, 1909) was a prominent leader and medicine man from the Bedonkohe band of the Apache tribe. From 1850 to 1886 Geronimo joined with members of three other Chiricahua Apache bands — the Tchihende, the Tsokanende and the Nednhi — to carry out numerous raids, as well as resistance to U.S. and Mexican military campaigns in the northern Mexico states of Chihuahua and Sonora, and in the southwestern American territories of New Mexico and Arizona. Geronimo's raids and related combat actions were a part of the prolonged period of the Apache–United States conflict, which started ...more on Wikipedia

Is this a badass?