Weird History
The 30 Biggest Badasses In History

16.7k votes
2.8k voters
88.8k views
30 items
List Rules Vote up the badasses who made history worth learning about. Excludes entertainers (actors, singers, celebrities) and historical figures post-1960.
When you think of the biggest badasses in history, who comes to mind? Rambo, Stone-cold Steve Austin, maybe even the self-proclaimed "American Badass," Kid Rock? Well, if any of those characters fit your criteria for badassery, you went a little wide of the mark. Throughout history, many men and women exemplified what it truly means to be badass without the assistance of big-budget filming and expensive PR campaigns. When was the last time you saw James Bond or Lara Croft emerge from the countryside, aged 19, and prevent France from becoming England? You didn't, because that was Joan of Arc, the first figure taught in Historical Badasses 101.
A badass is defined as a "tough, uncompromising or intimidating person" and many historical figures fit that bill. In fact, being a badass is how many of them made history. Compiled here is a list of historical figures who took toughness and intimidation to the next level.During times when everything was much more dangerous (including people), the most badass people in history rose above it all by simply being even more dangerous. Vlad the Impaler didn't inspire Dracula with his mercy, that's for sure.
Simo "Simuna" Häyhä, nicknamed "White Death" by the Red Army, was a Finnish marksman. Using a Finnish version of the Mosin–Nagant rifle in the Winter War, he killed at least 505 men, the highest recorded number of confirmed sniper kills in any major war. ...more on Wikipedia

Is this a badass?
see more on Simo Häyhä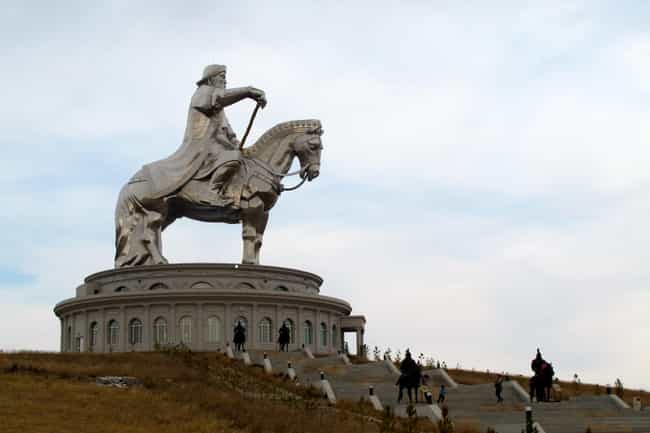 Genghis Khan, born Temüjin, was the founder and Great Khan of the Mongol Empire, which became the largest contiguous empire in history after his demise. He came to power by uniting many of the nomadic tribes of northeast Asia. After founding the Mongol Empire and being proclaimed "Genghis Khan," he started the Mongol invasions that resulted in the conquest of most of Eurasia. These included raids or invasions of the Kara-Khitan Khanate, Caucasus, Khwarezmid Empire, Western Xia and Jin dynasties. These campaigns were often accompanied by wholesale massacres of the civilian populations – especially in the Khwarezmian and Xia controlled lands. By the end of his life, the Mongol Empire occupied ...more on Wikipedia

Is this a badass?
see more on Genghis Khan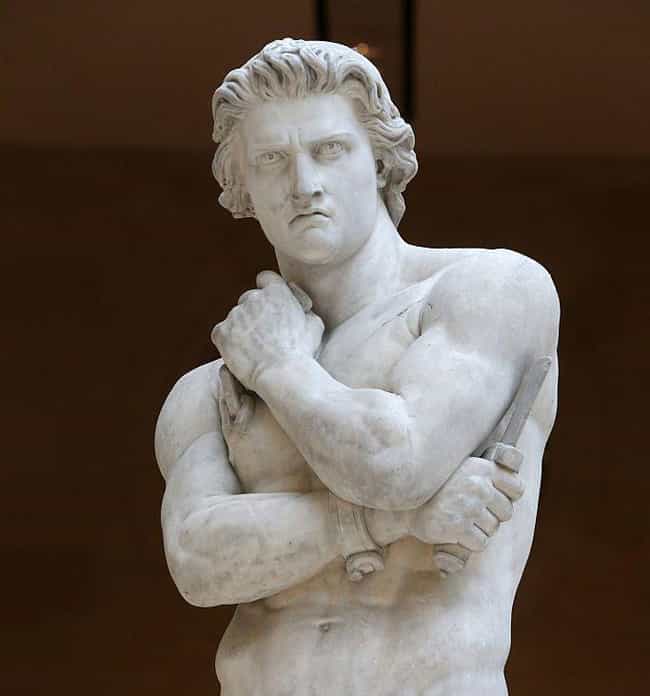 Spartacus was a Thracian gladiator who, along with the Gauls Crixus, Oenomaus, Castus and Gannicus, was one of the escaped slave leaders in the Third Servile War, a major slave uprising against the Roman Republic. Little is known about Spartacus beyond the events of the war, and surviving historical accounts are sometimes contradictory and may not always be reliable. All sources agree that he was a former gladiator and an accomplished military leader. This rebellion, interpreted by some as an example of oppressed people fighting for their freedom against a slave-owning oligarchy, has been an inspiration to many political thinkers, and has been featured in literature, television, and film. ...more on Wikipedia

Is this a badass?
see more on Spartacus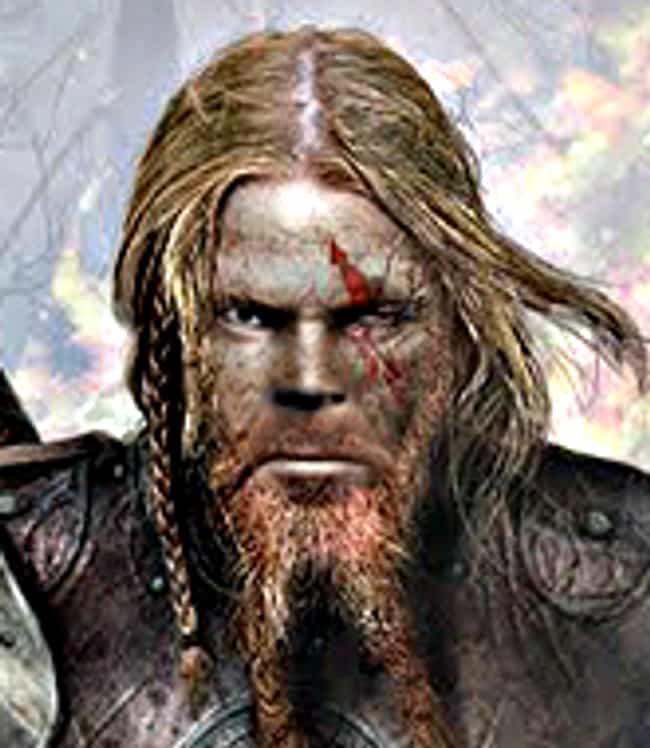 Ivar the Boneless was a Viking leader and a commander of the Great Heathen Army which invaded the Anglo-Saxon kingdoms of England, starting in 865. According to the tradition recorded in the Norse sagas, he was one of the sons of Ragnar Lodbrok, and his brothers included Björn Ironside, Halfdan Ragnarsson, Sigurd Snake-in-the-Eye and Ubba. He is often considered identical to Ímar, the founder of the Uí Ímair dynasty, which dominated the Irish Sea region throughout the Viking Age. In the book Encyclopedia of the Vikings, Ivar the Boneless was seen as a semi-legendary Viking. ...more on Wikipedia

Is this a badass?
see more on Ivar the Boneless