What to Watch
The Biggest Emmys 2019 Nomination Surprises

111 votes
23 voters
10 items
Editor's Note: Voting has been closed.
The 71st Primetime Emmy Award nominations are in recognizing many great shows and awesome performances there are always some shows and performers who you didn't expect to make the cut. It's not that they did a bad job at being actors or shows, there's just a type of series or performer who normally gets nominated. In the past, shows on streaming services haven't had as much representation, with the Big Five Network channels taking up a lot of the space. This has been shifting the past few years and the 2019 Emmy nominations include some pleasant surprises.
Which TV programs and actors that deserved an Emmy nod were you astonished to see get one? Vote up the performers and shows that you were most surprised to see in the 2019 Emmy nominees.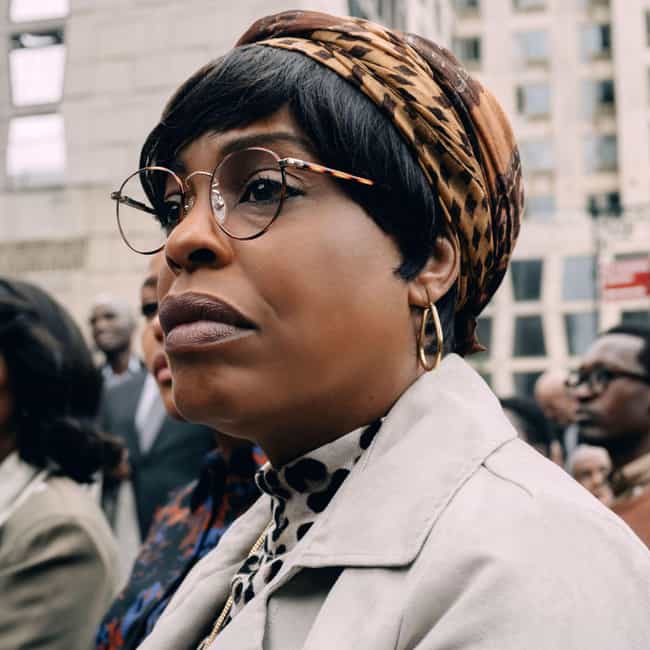 Nominated for: Outstanding Lead Actress in a Limited Series or Movie for When They See Us.
Why it was a surprise: Overall, seeing so many names from When They See Us sweep the nominations lists was a surprise, even though the entire cast earned it. Between Lead Actress nominees Niecy Nash and Aunjanue Ellis, Nash has racked up fewer awards, particularly in drama categories.
Character: Delores Wise
Carol Denise "Niecy" Nash (née Ensley; born February 23, 1970) is an American comedian, actress, television host, model and producer, best known for her performances on television. Nash hosted the Style Network show Clean House from 2003 to 2010, for which she won an Emmy Award in 2010. As an actress, she played the role of Deputy Raineesha Williams in the Comedy Central comedy series Reno 911! (2003–2009). Nash received two Primetime Emmy Award for Outstanding Supporting Actress in a Comedy Series and a Critics' Choice Television Award for Best Supporting Actress in a Comedy Series nominations for her performance as nurse Denise "DiDi" Ortley in the HBO comedy Getting On (2013–2015). She ...more on Wikipedia

Were you surprised?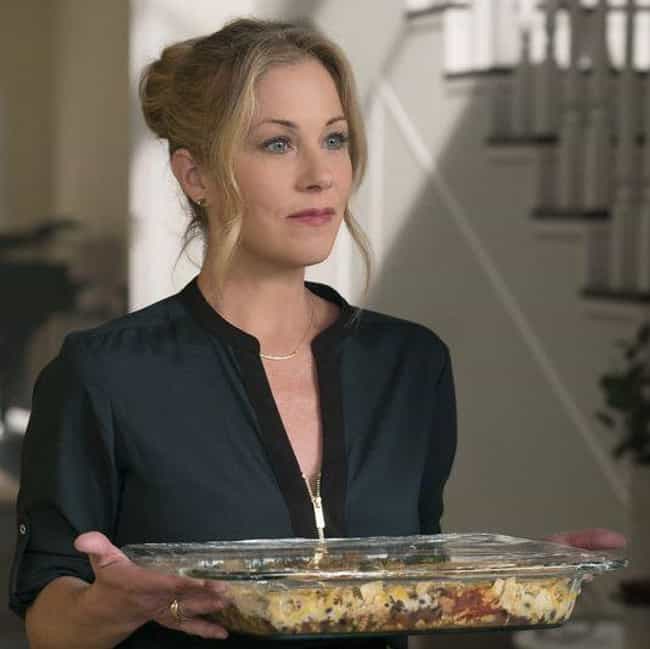 Nominated for: Outstanding Lead Actress in a Comedy Series for Dead to Me.
Why it was a surprise: With only one season under its belt and premiering close to the cut-off date, Dead to Me was primed to be ignored. Although the show itself earned no nominations, Christina Applegate's comedic acting chops must have stood out enough to be noticed.
Character: Jen Harding
Christina Applegate (born November 25, 1971) is an American actress and dancer. As an adolescent actress, she started playing the role of Kelly Bundy on the Fox sitcom Married... with Children (1987–97). In her adult years, Applegate established a film and television career, winning an Emmy Award (for her guest role in the sitcom Friends) and earning Tony and Golden Globe nominations. Applegate has had major roles in several films, including Don't Tell Mom the Babysitter's Dead (1991), The Big Hit (1998), The Sweetest Thing (2002), Grand Theft Parsons (2003), Anchorman: The Legend of Ron Burgundy (2004) and its sequel Anchorman 2: The Legend Continues (2013), Hall Pass (2011), Vacation ...more on Wikipedia

Were you surprised?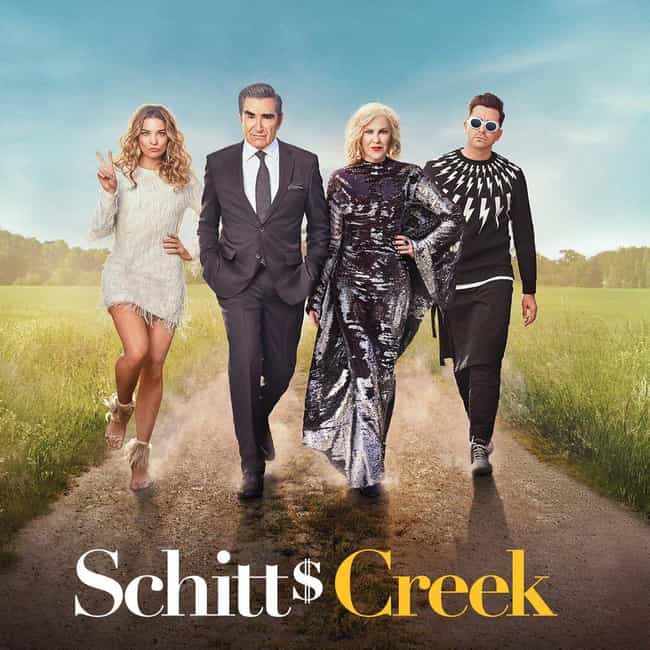 Nominated for: Outstanding Comedy Series.
Why it was a surprise: Even with a strong cult following, this Canadian comedy series has gone five seasons mostly ignored by the American Television Academy. It did earn a nomination for a Critics' Choice Television Award for Best Comedy Series in 2018, making it the first Canadian series to have done so.
Actors: Eugene Levy, Catherine O'Hara, Dan Levy, Annie Murphy, Chris Elliott
Premiered: 2015
Number of Seasons: 5
Network: Pop
Schitt's Creek (CBC, 2015) is a Canadian television sitcom created by Eugene Levy and Dan Levy. After losing their fortune, a family is forced to rebuild their lives with their sole remaining asset: a small town named Schitt's Creek which they had bought their son as a joke birthday gift years before. ...more on Wikipedia

Were you surprised?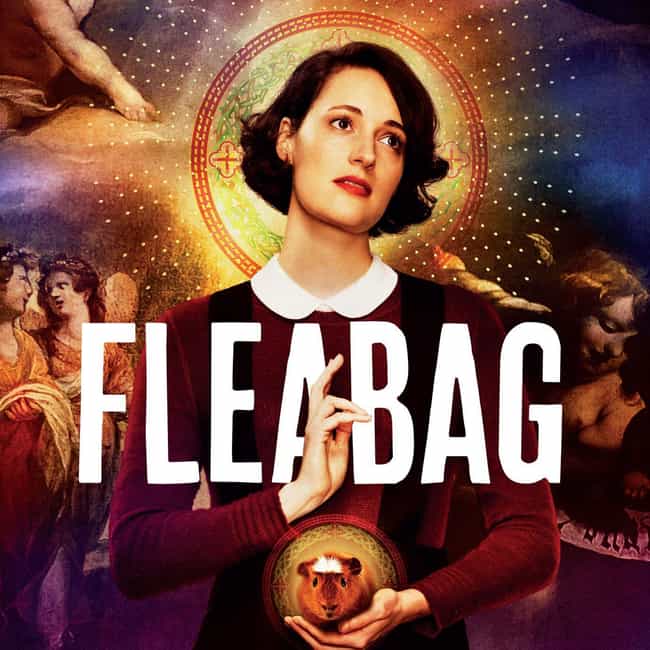 And it won! Fleabag won the 2019 Emmy For Outstanding Comedy Series, winning over shows such as Barry, Veep, and The Marvelous Mrs. Maisel.
Nominated for: Outstanding Comedy Series
Why it was a surprise: A show produced in partnership with a non-US production company doesn't always get the notice it deserves, especially if it comes to the States via streaming. Overall, the 2019 Television Academy seems to be opening up to streaming and specialty channels and, paired with Fleabag airing its final season, may have been what found it placement among the nominations.
Actors: Phoebe Waller-Bridge, Hugh Skinner, Sian Clifford
Premiered: 2016
Number of Seasons: 2
Network: Amazon Video, BBC Three
Fleabag (BBC Three, 2016) is a British comedy series about Fleabag (Phoebe Waller-Bridge), a young woman attempting to navigate modern life in London. ...more on Wikipedia

Were you surprised?