Entertainment
The Biggest Movie Sets in Film History

Updated May 29, 2019
62k views
27 items
In Hollywood and the movie business, big film budgets mean big sets and on this list of the biggest movies sets of all-time, we see production and set design elevated to a grand scale. From Titanic and The Ten Commandments to Batman and Fast & Furious 6, we've included the most massive and expansive of the big movie sets in this list. Whether it's creating a massive warship in Yamato, a replica of NORAD in WarGames, or an entire village for Popeye and The Hobbit, they're a part of this list.
Famous film directors
like Steven Spielberg, Martin Scorsese, and Cecil B. DeMille have directed on some of the biggest movie sets of all time, many of them with budgets that spiraled out of control and way beyond what anybody expected. Take a look at these big movie sets and prepare to be amazed by the lengths to which filmmakers and movie studios will go in the pursuit of memorable motion pictures!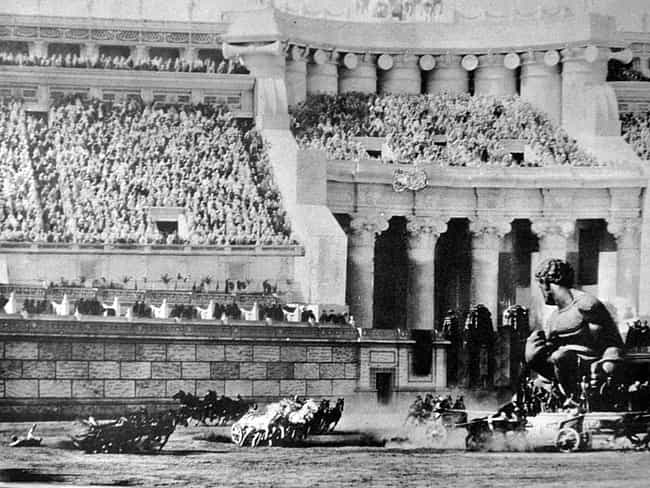 Cecil B. DeMille had 1,000 workers carve away at a rock quarry for more than a year to create the arena that was designed based on a Jerusalem circus. More than 40,000 tons of white sand was imported from Mexico for the track before it was swarmed by 8,000 extras. The scene alone cost $4 million - a fifth of the entire production budget.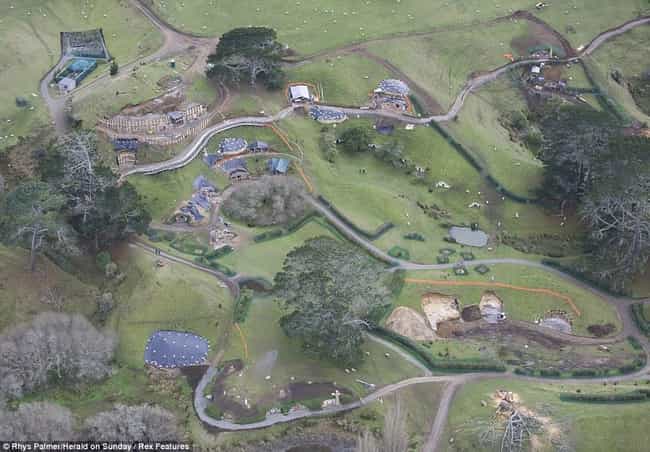 If we're going to make a list of the biggest movie sets, then Peter Jackson's
The Hobbit
needs to be on this list. While the country of New Zealand is certainly featured prominently in both
The Hobbit
trilogy and
The Lord of the Rings
trilogy, the 522,720 square foot Hobbiton certainly stands out. The location featured 37 hobbit holes, a bridge, and an inn and became a tourist attraction due to the popularity of the films. A 26 ton oak tree was also brought in and decorated with artificial leaves to give it that extra Middle Earth touch.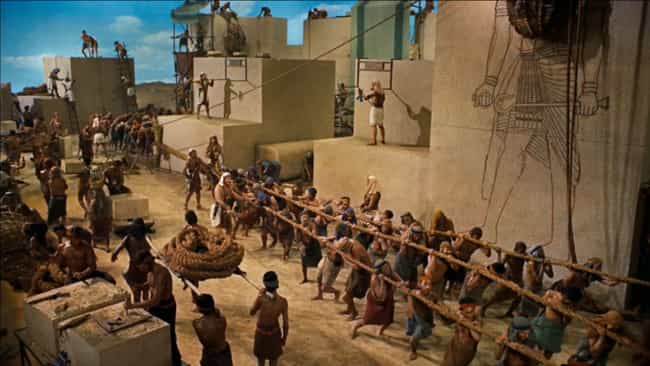 In 1923, filmmaker Cecil B. DeMille oversaw the construction of the largest set in movie history for the epic
The Ten Commandments
. When filming was completed, DeMille ordered that the entire set be dismantled and secretly buried. It laid forgotten for 60 years when, in 1983 a group of film buffs began searching for the remains of the set thanks to a cryptic clue in DeMille's posthumously published autobiography. In 2012, the remains of the Sphinx was discovered. The set cost about $1 million to construct.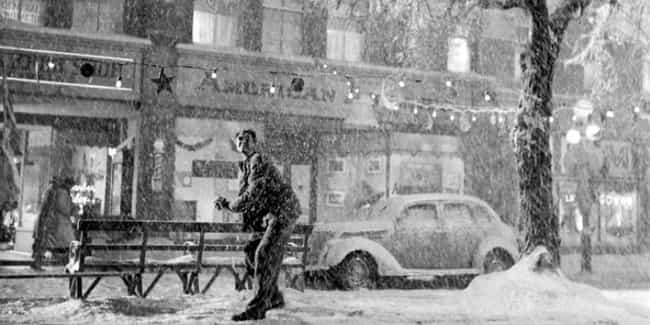 This Frank Capra classic that has since become a Christmas tradition featured a four acre set that was assembled in three parts. Originally designed by art director Max Ree for the 1931 epic film
Cimarron
, the set featured a main street that stretched three city blocks (300 yards), complete with 75 stores and buildings and a residential neighborhood. Capra also had a working bank and a tree-lined center parkway added to the set, including 20 full grown oak trees. Pigeons, cats, and dogs were allowed to roam the massive set in order to give it a "lived-in feel."