Unspeakable Times
The Biggest True Crime Story From The Year You Were Born

Updated June 30, 2020
170.2k views
31 items
Sometimes, one news story completely overtakes the airwaves. These high-profile incidents can be worldwide events, political struggles, or natural disasters, but sometimes, they're fascinating crimes. The last several decades have been full of prominent true crime stories, and a look back through history reveals which of these tales was on everyone's lips the year you were born.
While most of these events spanned multiple years - thanks to lengthy investigations and court proceedings - each seemingly overtook the news cycle for a specific period of time.
1976 - The Patty Hearst Trial Begins

Patty Hearst was 19 in February 1974 when the Symbionese Liberation Army (SLA) entered her apartment, assaulted her boyfriend, and kidnapped the newspaper heiress. William Randolph Hearst was a powerful man in the country, and the SLA drew much attention to their cause when they snatched his granddaughter. Their goal was to destroy the American government, and they used Patty Hearst's abduction to leverage multiple demands.
In April 1974, Hearst joined other members of the SLA to rob a bank while brandishing high-powered firearms. In May of that year, Hearst fired shots during a confrontation with the FBI following an attempted robbery of an ammunitions store. A majority of the SLA members were killed, including their leader, Donald DeFreeze.
Hearst's capture in September 1975 led to her family hiring defense attorney F. Lee Bailey and arguing that the SLA brainwashed her into complying with their activities. The trial began in 1976 and introduced new media methods for covering the proceedings. A Los Angeles news outlet used a minicam to provide live shots of the courtroom throughout the trial, a tactic that is used to this day in high-profile cases.
Hearst received a guilty verdict and a sentence of seven years, serving only two before the rest was commuted by President Jimmy Carter.
1977 - Son Of Sam's Killing Spree Comes To An End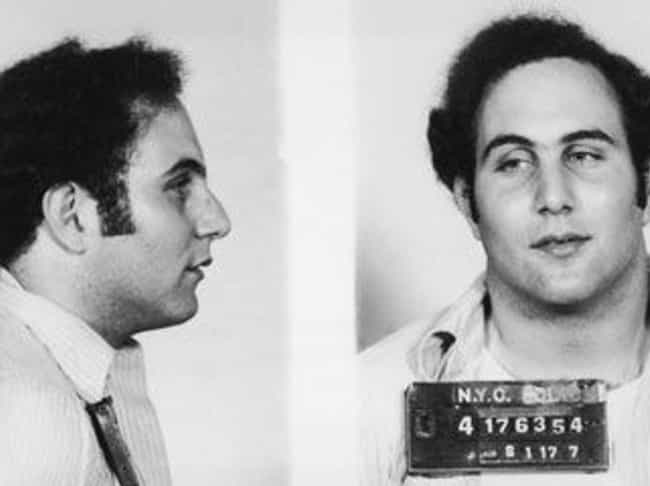 David Berkowitz began his lengthy New York City killing spree in July 1976 - ending the lives of six people and wounding seven others - which lasted until his capture in September 1977. Calling himself the Son of Sam, Berkowitz walked up to people sitting in their cars or on porches, fired several shots, and walked away. Not until the January 30, 1977, attack on victims Christine Freund and John Diel did the police connect the .44 caliber bullet casings found at the crime scenes to one serial killer targeting women with long, dark hair in the city.
During the spree, police and newspapers received letters from Son of Sam filled with cryptic symbols and taunts directed at the law enforcement's inability to capture him. Berkowitz claimed a neighbor's dog urged him to kill. The case and Berkowitz's obsession with sending letters to the police were reminiscent of the Zodiac Killer and added to the horror trope of killers taunting police.
That same year:
Serial killer Ted Bundy had his time in a Colorado court working as his own defense lawyer. This allowed the killer access to a law library where the guards grew increasingly lax about watching him. On June 7, 1977, Bundy jumped from the second-story window located in the law library and went on the lam. Six days later, the fugitive was arrested and placed into a holding cell. He began losing weight and secretly dug an opening in the ceiling of his prison. On December 30, 1977, he escaped once again and continued killing victims until he was finally recaptured in February 1978.
1978 - The Golden State Killer Graduates To Homicide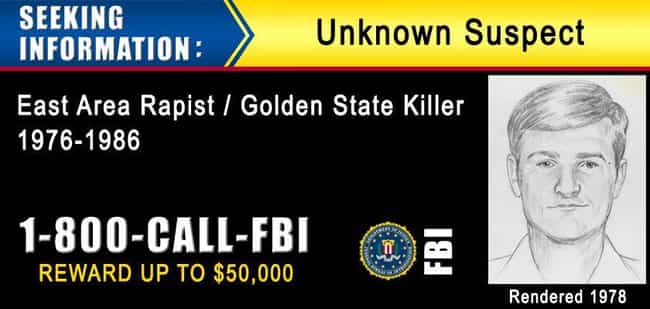 The Golden State Killer terrorized several affluent towns in California from 1976 until 1986, sexually assaulting at least 45 people, binding all of his victims, and killing at least 12. However, not until 1978 did the series of assaults and home invasions become murder cases.
February 1978 saw the murders of Brian and Katie Maggiore as they walked their dog in their Rancho Cordova neighborhood. After this incident, the Golden State Killer moved to the East Bay and along the coast, until he killed two more people in Santa Barbara in 1979.
Throughout 1978, the Golden State Killer entered homes, tied up the residents, sexually assaulted the women, stole strange trinkets from the homes, and left behind items from previous victims. In fact, 14 other households were attacked in 1978. The perpetrator was able to continue for a decade by crossing into different law enforcement territories and taking advantage of the poor communication between jurisdictions.
The cases haunted investigators and victims alike until 2018 when DNA evidence - and the DNA of a relative in an ancestry kit database - led police to Joseph James DeAngelo.
1979 - Ted Bundy Is Tried And Convicted In Florida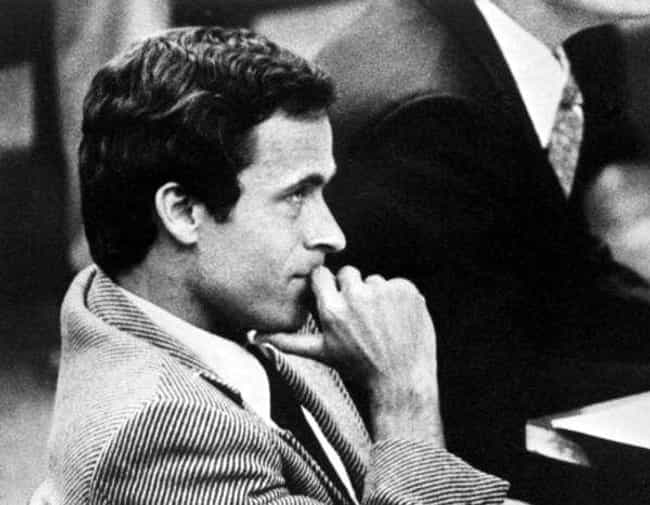 After his two escapes from custody in Colorado in 1977 and his recapture in late 1978, Bundy faced trial in Florida for the deaths of Margaret Bowman and Lisa Levy in his attack on their Chi Omega residence on January 15, 1978.
His court proceedings were monumental in that the press was allowed unfettered access to the courtroom, bringing in cameras to record and broadcast the entire ordeal. Bundy took the opportunity to dress in smart suits while representing himself in the case, but the facade of civility failed to save him from being found guilty in the slaying of the two women and the attacks on their three roommates.
The world watched as Bundy was convicted of three murders and was sentenced to death, ushering in a new age of televised justice that continues to this day.