Criminals
The Creator Of Bikram Yoga Is A Fugitive Of The Law Right Now

Bikram Choudhury is an Indian yoga teacher who pioneered Bikram Yoga, which he created in the late '60s. He built a worldwide empire, made millions, and taught his hot yoga to celebrities. He's also the subject of several lawsuits for sexual harassment, sexual assault, unlawful termination, fraud, and various other crimes. Along with his heinous crimes, Choudhury is a racist and homophobe.
Ultimately, the man that created Bikram Yoga is a creep. He is avoiding the law by residing in India, and refusing to come back to the United States to face punishment for his actions. The Bikram Choudhury crime facts are varied and disgusting, including having his followers and employees bring him victims and cover his tracks.
Choudhury Has Been Sued For Sexual Assault By Six Women Since 2013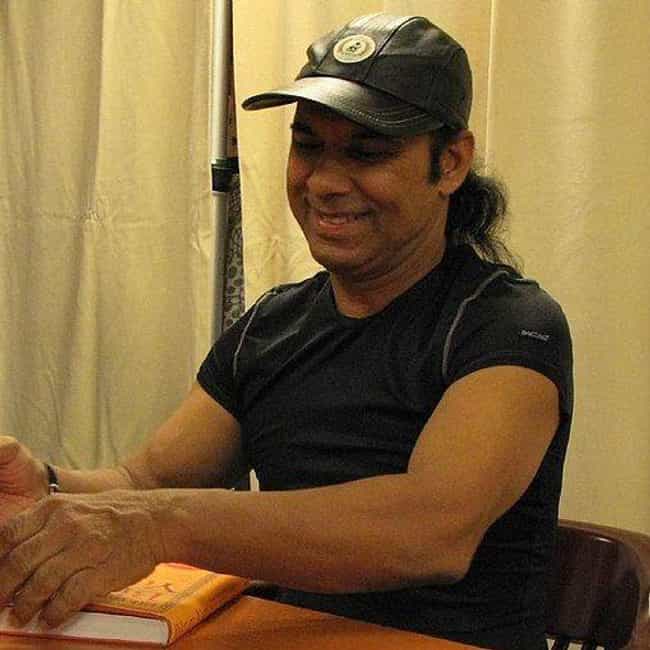 Six women - who took Choudhury's nine-week course to gain a license to teach Bikram Yoga - filed civil suits alleging sexual assault and rape. Every victim's story includes details about the yoga guru singling them out for attention, before becoming overly inappropriate and forcing himself onto them.
Some women were inappropriately touched, while some were raped, but all of them claimed collusion from the employees present at the classes. Women who complained about Choudhury were threatened with losing their teaching license, not graduating, not being able to take the class at a later date, or being retaliated against.
Choudhury Singled Out Young Women To Groom And Then Rape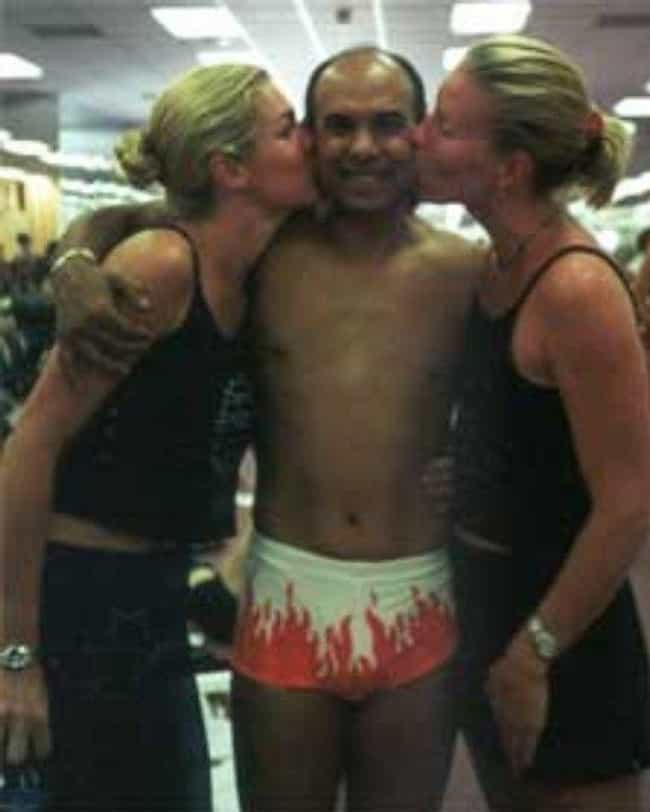 Every victim that filed sexual harassment suits against Choudhury reported being singled out by the guru for special attention. Sarah Baughn was allowed to wear his diamond-studded watch during one class, before being chosen to massage him after another. She claimed he continually made unwanted advances and sexually harassed her, telling her they were together in a previous life.
Two victims known as Jane Doe 1 and 2 say Choudhury gave them special attention before raping Jane Doe 1 twice in 2011 and Jane Doe 2 once in 2010.
Choudhury Has Been Accused Of Human Trafficking
One of the women that sued Choudhury in 2013, Jane Doe 2, alleged the yoga guru used fear and intimidation to force "volunteers" to the US from overseas. These people are forced to massage, feed, serve, and submit to sexual assaults and rapes, according to the lawsuit.
Doe 2 also described her time in Choudhury's instructor training as grueling, with the teacher forcing female students to wear skimpy clothing and massage or groom him.
The Yoga Guru Was Known For Racist Tirades In Front Of Students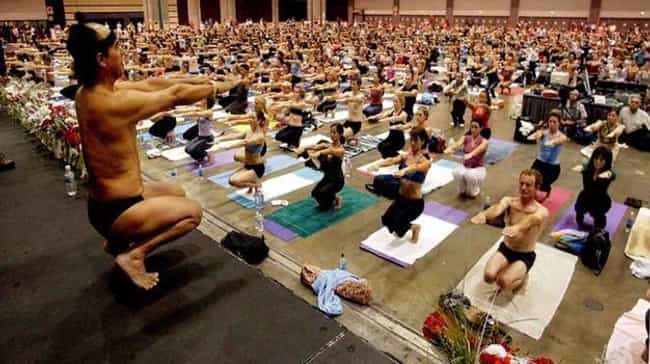 A lawsuit filed in 2011 alleged Choudhury was questioned by a black student, Panhora Williams, after a lesson filled with homophobic rants. His response was "Get that black bitch out of here", ejecting Williams from the 9-week course and refusing to refund the $10,000 class fee.
A Bi-racial British woman, Francesca Asumah, confronted Choudhury about his views in 2002 and was told "People like you shouldn't be born," as the teacher had indicated he was against interracial marriage.
He was also known to say, "these blacks just don't get my yoga," and would treat African-American students differently than white students.