Weird History
Barbie Was Originally Based On An Extremely Risqué German Doll

Updated July 18, 2019
7.9k views
10 items
Young girls in America grew up with the squeaky-clean image of Barbie, but the truth is that the history of Barbie and Europe's Bild Lilli doll go hand in hand. Bild Lilli is a doll with heavy makeup, a fierce backstory, and a curvy body eerily similar to Barbie's and some have described her as "Barbie's ballsy European precursor."
Mattel co-founder Ruth Handler first encountered Bild Lilli in Switzerland in the mid-1950s, and saw the doll's potential for American consumers. But Lilli was a very different kind of doll than what Barbie eventually became. Lilli began as a cartoon, in which she had a lucrative career as an escort. The dolls weren't for little girls; rather, they were considered sexy trinkets for grown men. But the idea of Lilli, with her many outfits and posable body, appealed to Handler.
"My whole philosophy of Barbie was that through the doll, the little girl could be anything she wanted to be," Handler said. "Barbie always represented the fact that a woman has choices." With Lilli, there were some career choices many parents would have wanted their daughters to avoid. Barbie may have ditched her risqué past and inspired young ladies to be vets, dancers, or artists, but Bild Lilli will forever be part of the fabric of her history.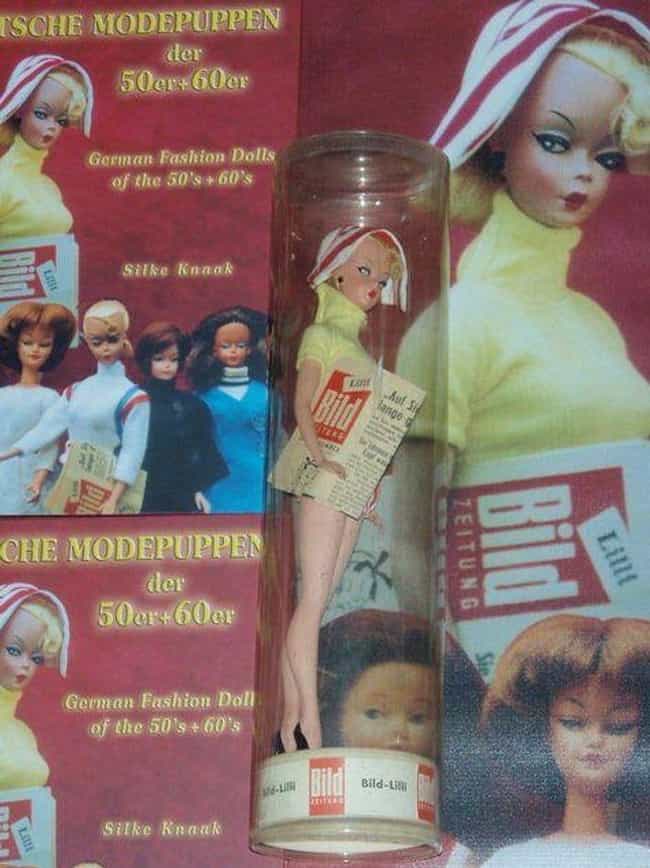 Lilli Was A High-End Call Girl
Lilli made her way in the world through a combination of office work and dating wealthy men. She received all sorts of expensive gifts from her suitors, which she showed off in the cartoons. She was described as "a post-war gold-digging buxom broad who got by in life seducing wealthy male suitors."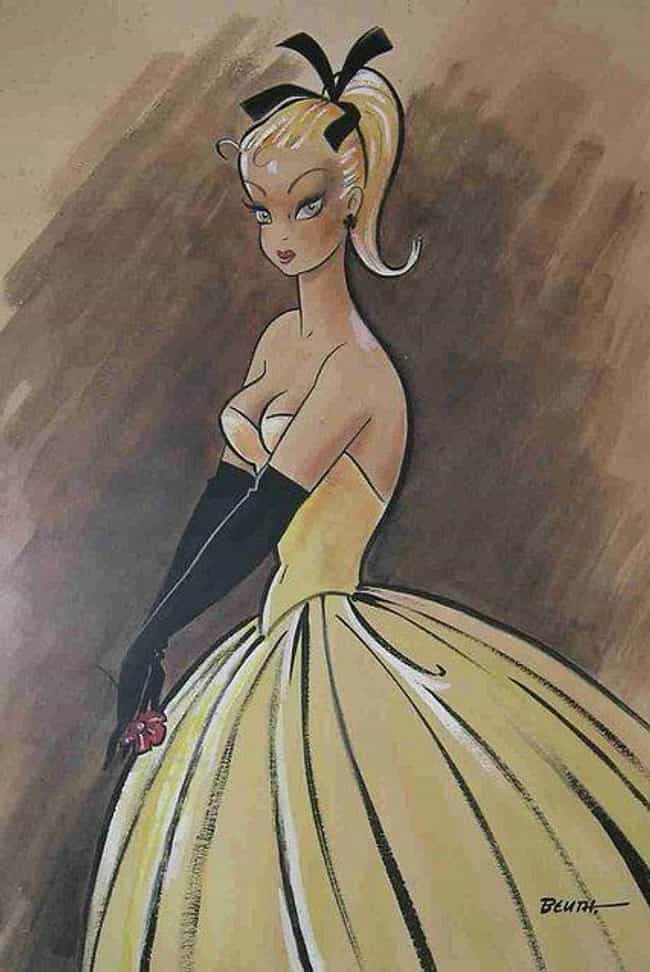 Lilli Began As A Racy Comic Strip Character In A German Tabloid
The Bild-Zeitung was a post-WWII German tabloid, and in 1952 it had a blank spot that the editors needed to fill. Thus, the Lilli cartoon was born. She was created by cartoonist Reinhard Beuthien as a saucy secretary character, who was essentially an escort on the side dating older, wealthy men. After a year in the paper, Lilli became so popular that the decision was made to make her into a three-dimensional doll.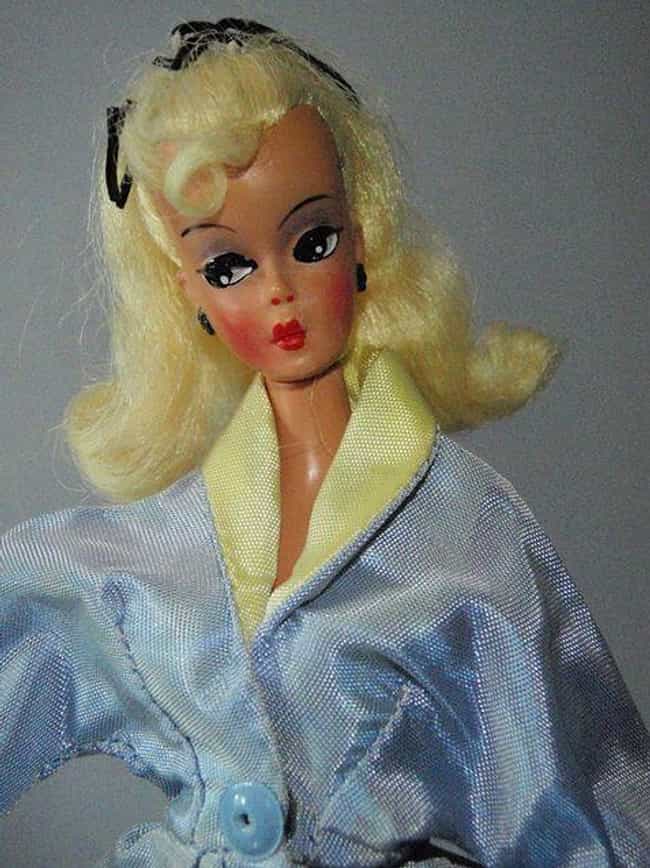 Lilli Dolls Were Definitely Not Made For Kids
Original Bild Lilli dolls were never made for children's play — they were considered "adult novelties" and targeted at men who purchased them from bars, tobacco shops, and adult toy stores. According to a brief doll history in Time magazine,
"Men got Lilli dolls as gag gifts at bachelor parties, put them on their car dashboard, dangled them from the rearview mirror, or gave them to girlfriends as a suggestive keepsake."
With the looks that the toy maker had given her (heavy makeup and an extra-curvy figure), Lilli had clearly been created for a target market other than young girls. But Ruth Handler still saw its potential.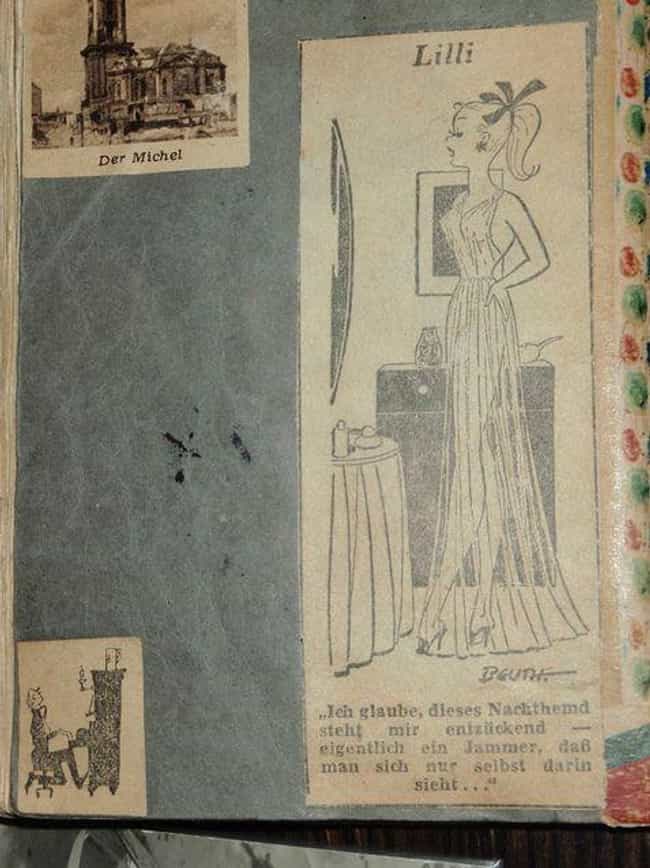 Lilli Had A Flirtatious Wit In The Comics
Lilli was witty, and her comic strip conversations were filled with zippy one-liners and clever comebacks. While walking down the street in a bikini, she was stopped by a police officer who informed her that it was illegal to wear a two-piece swimsuit. Her response was "Oh, and in your opinion, which part should I take off?" In another issue, she covers her naked body with a newspaper and tells a friend, "We had a fight and he took back all the presents he gave me."