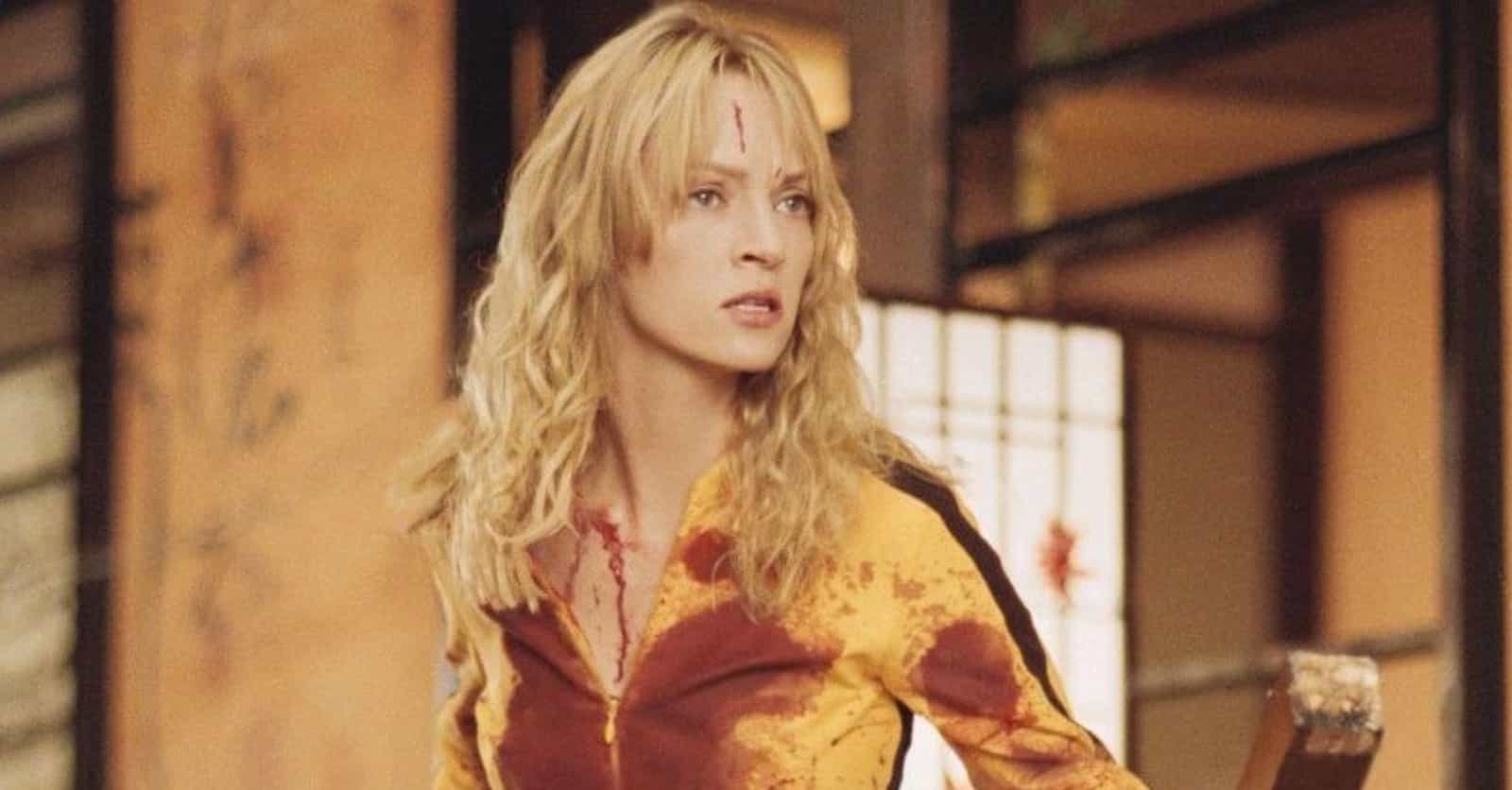 Photo: user uploaded image
Behind-The-Scenes Stories From The Making Of 'Kill Bill'
The making of Kill Bill was not easy. Quentin Tarantino's two-part epic was influenced by the Asian martial arts films he loves. That meant staging intense action sequences with complex stunts and fierce fighting moves that would dazzle audiences. The filmmaker's well-known admiration for genre movies meant that everything in his own had to be perfect. To that end, he hired a superb cast, led by Uma Thurman and including David Carradine, Lucy Liu, Daryl Hannah, Vivica A. Fox, and Michael Madsen. Behind the camera, he brought in Yuen Woo-ping, the revered Hong Kong martial arts choreographer, to help execute the fight scenes. Tarantino meant business. 
Several notable Kill Bill behind-the-scenes stories illuminate the dedication that went into the production of both volumes. There was plenty of drama, such as a near-fatal car accident involving Thurman and a shouting match between Tarantino and Fox. There are also happier stories, in which cast and crew went the extra mile to guarantee they would deliver something truly special to moviegoers. Tarantino spared no expense in making his tale feel like a modern-day version of the martial arts pictures he was paying homage to.
Regardless of whether you prefer Vol. 1 or Vol. 2 - or love both equally - the following Kill Bill movie secrets will enhance your appreciation for "the whole bloody affair." 
---
Uma Thurman Was Involved In An Almost Fatal Car Crash While Filming

Uma Thurman dispatches a lot of people in the Kill Bill movies, but behind the scenes, she almost expired herself in a car accident that was nearly fatal. Tarantino insisted that his star personally drive a stunt car for a shot, getting up to 40 miles an hour so that her hair would blow in the wind. In most circumstances, that would have been no big deal, except that the seat in the stunt car wasn't properly secured and it was on a sand road.

Despite some nerves, Thurman relented and did what Tarantino wanted. During the shot, the car slid on the sand, sending her crashing into a tree. She suffered neck and leg injuries, as well as a concussion. Years later, Thurman convinced Tarantino to release the terrifying raw footage of the accident to The New York Times.