Entertainment
Interesting Facts You May Not Know About Bill Hader

One of the best Bill Hader quotes involves the deal he made with his wife during the filming of Trainwreck. They agreed that they would have to have sex each night after he and Amy Schumer shot a love scene that day. The result? An addition to the family. As Hader announced on Any Given Wednesday with Bill Simmons, "That's how I got her [his wife] pregnant. That's our third child. Hayley, that's how you got made! You can thank Trainwreck for that."
Any time spent with the comedian, writer, and actor produces a trove of hilarious Bill Hader stories and facts. For instance: he loves to share why he thinks Dateline's Keith Morrison is possibly insane, because Morrison seems to get some kind of joy out of the horrible stuff he's hearing. Here's some more fun Bill Hader trivia. He came up with his character Vinny Vedeci while standing in line on opening day for the movie A.I. An Italian man was hitting on a couple of women nearby and Hader was inspired to imitate the guy almost immediately, even though he doesn't know a word of Italian. He would bring the Vinny character to his SNL audition – and obviously, it worked. As Bill Hader history shows, he went from small-time improv player to SNL cast member practically overnight.
But success wasn't handed to him. The Bill Hader biography tracks the young man from his native Tulsa to the sets of L.A. where he toiled as a production assignment until he burned out. His time spent as Arnold Schwarzenegger's assistant on Collateral Damage produced more than a few entertaining anecdotes, like the one where Schwarzenegger randomly listed off the cast of the Predator who ate his schnitzel flown in from Austria.
Let's take a closer look at some Bill Hader life trivia. You might be surprised by what you learn about one of your favorite funny people.
1
He Was BB-8's Voice Consultant
Diehard Star Wars fans already know this, but in case you missed it, Hader contributed to the bot's voice in Force Awakens. Here's how BB-8's voice came together, according to Hader: "JJ f**king around with this sound effects app on his iPad that was attached to a talk box operated by me. It looked ridiculous but it made BB-8's voice. At first, I tried doing a voice, but we all agreed it sounded too human."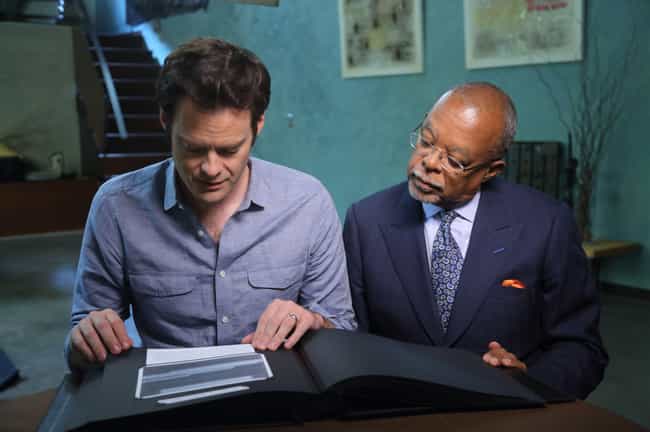 He appeared on Finding Your Roots, where Henry Louis Gates, Jr. told Hader that he is a descendant of Kind Edward I of England. He also revealed that Hader is related to Charlemagne. "Bill Hader, you're looking at your 40th great-grandfather," Gates said. Hader was flabbergasted. "I'm just blown away. I mean, the conqueror of Europe. I couldn't even get the coffeemaker to work this morning."
3
He Came Up With That South Park Episode About Kanye
Hader has been writing for South Park since its 13th season. During his first writer's retreat in Seattle with Trey Parker, Matt Stone, and other writers, Parker took them to a salmon ladder. From there, it was only a few brief steps to break an over-the-top story about how mishearing "fish sticks" can lead to Kanye West coming out as a gay fish. Hader's description of the evolution of the bit in the video is as good as the bit itself.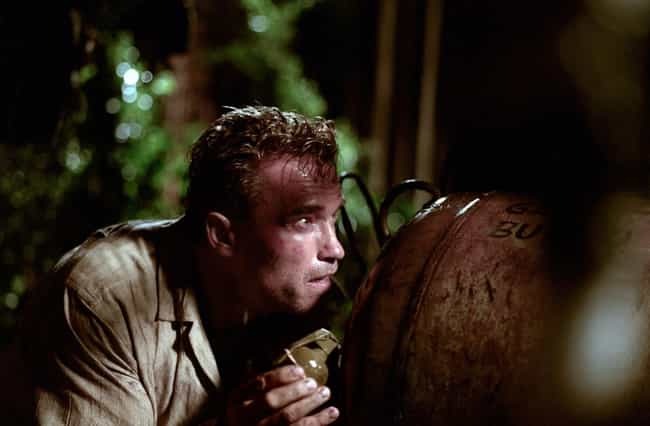 4
Hader Was Schwarzenegger's Personal Assistant
During an appearance on Watch What Happens Live, Hader revealed that he learned a lot about the action star and former California governor when he was Schwarzenegger's personal assistant during the filming of Collateral Damage. Hader's biggest dish on Mr. Universe was his signature pick-up line: "'Come back to my hotel room, I love the way my d*** looks in your tiny hands.'"
Hader also told Bill Simmons on Any Given Wednesday that Schwarzenegger grilled schnitzel on breaks during filming, and named off all of the actors from Predator who ate the schnitzel. "He goes, 'Bill Duke. He ate the schnitzel. Jesse Ventura. He ate the schnitzel. Carl Weathers. But director John McTiernan, wouldn't have it.' I'm like, 'This is the most surreal moment of my life.'"