Comedy
The Most Delightful Bill Murray Cameos

216 votes
34 voters
13 items
List Rules Vote up the times you were delighted to see Bill Murray randomly show up.
Few actors can brighten your day just by showing up in a bit part, but comedy legend Bill Murray is surely one of them. Murray exudes a casual eccentricity and a "take-it-or-leave-it" attitude toward acting, so it's not surprising that his choice of cameos is unpredictable. This, of course, only adds to his aura - he could pop up in almost anything, and when he does, you're likely to get a kick out of it.
Here's a list of the most delightful Bill Murray cameos in movies and TV.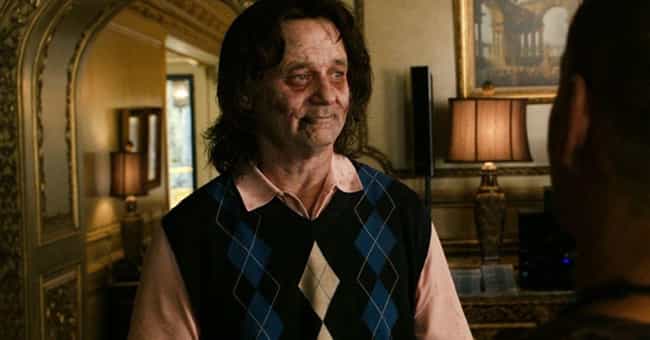 If you haven't had the chance to see Zombieland, you're missing one of the best Bill Murray cameos ever. In fact, it might be one of the best cameos by any celebrity in any movie.
Even though it was a last-minute casting addition, Murray owns the scene, playing himself. The main characters arrive at his mansion to seek shelter from the zombie apocalypse and are surprised to find out who the owner is. No one could have pulled off the repeated, dramatic demises that Murray's character goes through. The good news is, he reprises his role in Zombieland 2.

Was Bill a sight for sore eyes?
see more on Zombieland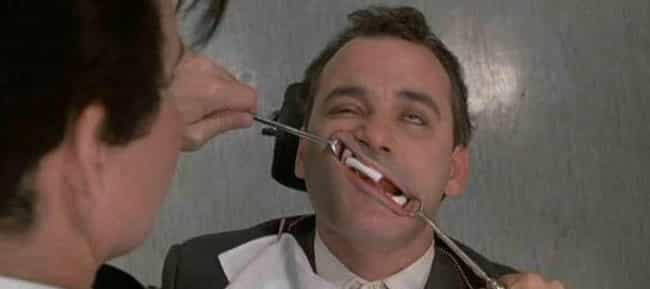 When Murray was cast as a masochistic patient of Orin Scrivello, the sadistic dentist played by Steve Martin, he had a suggestion. Murray wanted to go off-script and ad-lib the entire scene. In lesser hands, this might have been a bad idea; but with two comedy pros like Martin and Murray, it paid off.
Murray improvised different dialogue in every take, giving director Harold Ramis plenty of cutting-room options.

Was Bill a sight for sore eyes?
see more on Little Shop of Horrors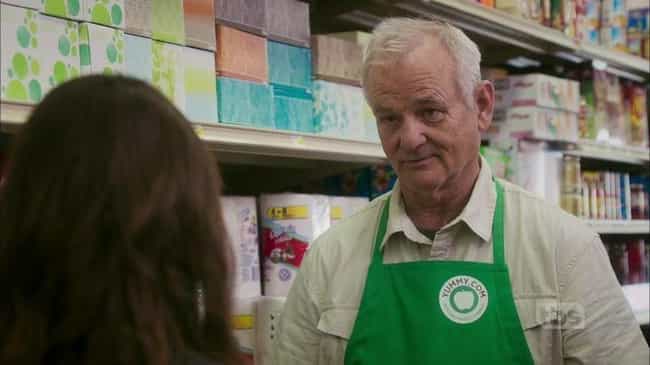 Rashida Jones has nothing but good things to say about Bill Murray. In fact, after they met through mutual friends, they stayed close and kept in touch. It's not too surprising to him pup up in a cameo in her comedy cop show, Angie Tribeca. Murray plays a flirtatious grocery store clerk in the seventh episode, "Tribeca's Day Off."
"He's the kind of guy who's very true to himself and he does what he wants to do, and I respect the hell out of that," said Jones. "I am still in shock that he said yes. I feel extremely proud."

Was Bill a sight for sore eyes?
see more on Angie Tribeca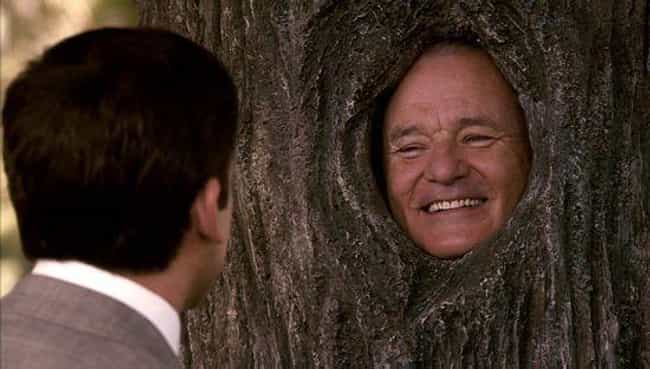 1960s spy spoof series Get Smart was an instant classic. So, when it came to adapting it for the big screen, the filmmakers wanted to get it right. When Steve Carell was cast as Maxwell Smart, everyone knew they were on the right track.
For the small role of Agent 13, though, they wanted to make sure they really nailed the character's randomness. What could be better than Bill Murray? How about Bill Murray inside a tree?

Was Bill a sight for sore eyes?
see more on Get Smart