Celebrities
A Timeline Of Angelina Jolie And Billy Bob Thornton's Relationship

Updated September 16, 2019
14 items
There will never be another celebrity couple like Angelina Jolie and Billy Bob Thornton. After meeting on the set of Pushing Tin, these two Hollywood troublemakers entered into a drama-fueled whirlwind romance that contained everything from a Las Vegas wedding to a blood necklace. This relationship was absolutely wild.
While every other celebrity couple at the time was holding hands and having candlelit dinners, these two kooks were installing a padded cell in their home and talking about their romantic life on red carpets. There's something inspiring about the way Thornton and Jolie just needed to be with one another. As fast as it started, their partnership came to an end around 2003 under a set of mysterious circumstances, but the former flames are still friends to this day. Strap in for a wild ride with Billy Bob Thornton and Angelina Jolie.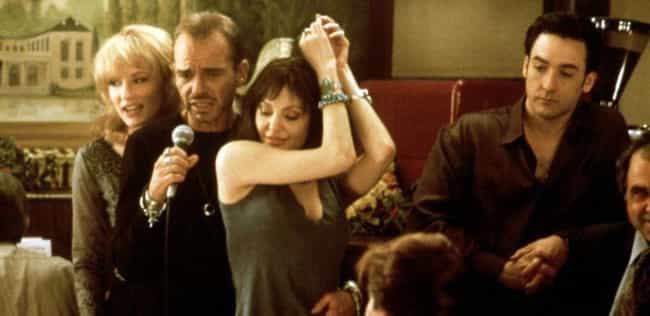 1999: The Two Meet On The Set Of 'Pushing Tin'
Would the world have had its manic three years of Thornjelina if it weren't for the air traffic control dramedy Pushing Tin? At the time, the stars were each involved with someone else - Thornton with his fiancée Laura Dern and Jolie with fellow actor Timothy Hutton. At the time, Jolie was freshly out of her marriage with actor Johnny Lee Miller.
In the film, Jolie and Thornton play a married couple working through the strains of their relationship following a bout of infidelity. Pushing Tin was released in 1999, but it's clear that the two co-stars felt a spark from something more emotional than their performances.
May 5, 2000: They Marry In Las Vegas While Thornton Is Still Engaged To Laura Dern
The couple never shed light on how much time they spent together following the wrap of Pushing Tin, but whatever they were feeling for one another was seriously deep. In May 2000, Jolie and Thornton shocked everyone when they married in a Las Vegas ceremony seemingly out of the blue. Perhaps the most surprised of all was actress Lara Dern, who was still engaged to Thornton at the time. After the wedding, Dern commented that she "left our home to work on a movie, and while I was away, my boyfriend got married, and I've never heard from him again."
According to the reverend who presided over the Vegas nuptials, the couple went casual for their ceremony. Jolie pulled her hair back, didn't worry about getting too made up, and said "yes" without too much pomp and circumstance.
2000: The Couple Buys A $3.75 Million House In Beverly Hills
After marrying, the couple purchased a massive Beverly Hills home from Slash of Guns N' Roses fame for $3.75 million. The home sits on an 11,000-square-foot property and includes a recording studio, as well as nine bedrooms.
The purchase of the home seemed to solidify the couple's committment to one another and showed that they were settling down. As this was a busy period for both actors, it's not clear how much time they actually spent in the home. After the couple split, Thornton stayed in the home until he put it on the market in 2012.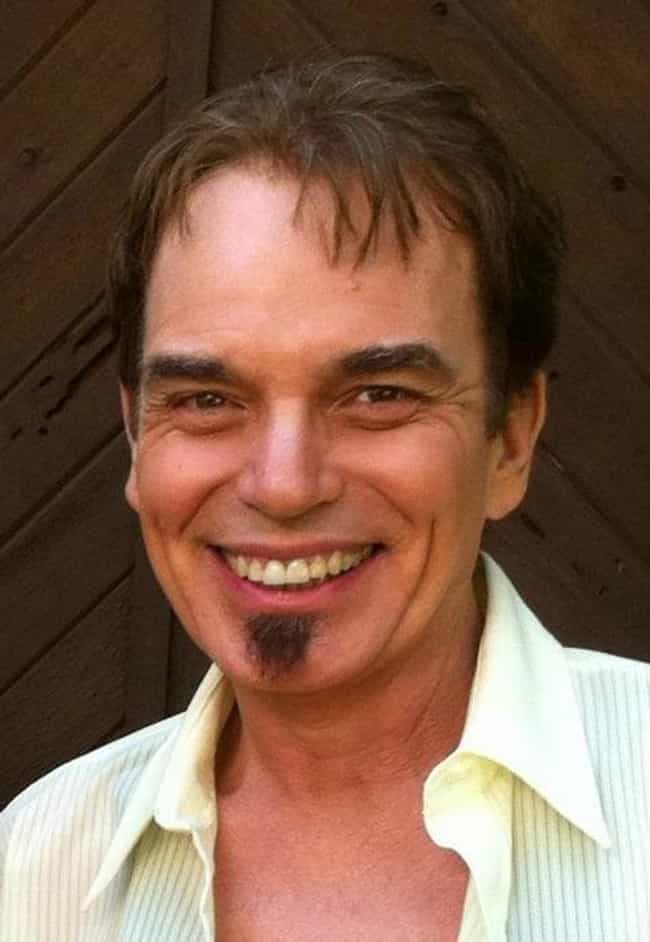 June 6, 2000: Thornton Tells MTV They Were Intimate On The Way To The 'Gone in 60 Seconds' Premiere
Jolie and Thornton couldn't keep their hands off of each other while walking the red carpet at the premiere of Gone in 60 Seconds. The freshly married couple kept kissing in front of the paparazzi, and they looked happy to let the world into their private life. When a correspondent for MTV News asked the couple about the most exciting thing they'd ever done in a car "individually or together," the couple mugged for the camera as Thornton said:
I think it was today. My favorite one in a car was today, just before we got here. What is this MTV? Well, here's... you want me to be honest with you? We f*cked in the car on the way here.
Following the boast, Jolie and Thornton continued to make out along the red carpet in newlywed bliss.