Movie Quotes

Birdman Movie Quotes

109 votes
83 voters
96.7k views
10 items
Follow
Birdman movie quotes tell the story of one washed up comic book movie star who strives to return to relevancy. The dark comedy was directed by Alejandro González Iñárritu who co-wrote the screenplay with Nicolás Giacobone, Alexander Dinelaris, Jr. and Armando Bo. "Birdman or (The Unexpected Virtue of Ignorance)" opened in theaters on October 17, 2014.
In "Birdman or (The Unexpected Virtue of Ignorance)," Riggan Thomson (Michael Keaton) once was the comic book movie star Birdman but as of late, he hasn't done much of any positive value. Realizing that he's washed up, a point that his inner voice, the same voice as Birdman, tells him often, Riggan sets out to make a glorious comeback in showbiz and reconnect with his family, including daughter Sam (Emma Stone).
To do this, Riggan decides to adapt an old Raymond Carver novel into a Broadway play which he will write, direct and star in. But that's more difficult than he imagines, with the likes of actor Mike Shiner (Edward Norton) reminding him of this ambitious venture. So while he has good folks in his corner, including producer friend Jake (Zach Galifianakis) and lover Lesley (Naomi Watts), pulling off this play and magically returning to relevance in the world of showbiz is a feat that even a comic book superhero would struggle to accomplish.
"Birdman or (The Unexpected Virtue of Ignorance)" brings a black comedy to theaters already showing films like
"Fury,"
"The Best of Me,"
"The Book of Life,"
"The Judge,"
"Alexander and the Terrible, Horrible, No Good, Very Bad Day
."
Riggan Thomson: "This is my chance to finally do some work that actually means something."
Sam Thomson: "That means something to who? You had a career, dad, before the third comic book movie, before people started to forget who was inside that bird costume. You are doing a play based on a book that was written 60 years ago for a thousand rich old white people whose only real concern is going to be where they have their cake and coffee when it's over. Nobody gives a s*** but you! And let's face it, dad, you are not doing this for the sake of art. You are doing this because you want to feel relevant again. Well guess what? There is an entire world out there where people fight to be relevant every single day and you act like it doesn't exist. This are happening in a place that you ignore, a place that, by the way, has already forgotten about you. I mean, who the f*** are you? You hate bloggers. You mock Twitter. You don't even have a Facebook page. You're the one who doesn't exist. You're doing this because you're scared to death, like the rest of us, that you don't matter and, you know what, you're right. You don't! It's not important, okay? You're not important! Get used to it."
Riggan's daughter, Sam, rips Riggan a new one by explaining some hard truths about how Riggan fits into the relevant works, or rather doesn't. She doesn't put it nicely but perhaps that's what Riggan needs to break out of his ignorance.
Should this be higher or lower?
Riggan Thomson, as Birdman: "How did we end up here? This place is horrible, smells like balls. You had it all. You were a movie star, remember? Now you're about to destroy what's left of your career. We should have done that reality show they offered us."
Riggan Thomson: "Shut up"
Riggan Thomson, as Birdman: "You know I'm right. Listen to me, man. You are the original! Let's make a comeback! You're Birdman! You are a god!"
Riggan's internal dialogue, which occurs in the voice of Birdman, is quite critical of his current life and state of affairs. Birdman, however, does encourage Riggan to make a glorious comeback… as Birdman, of course.
Should this be higher or lower?
The Slutty Little Cousin of Prestige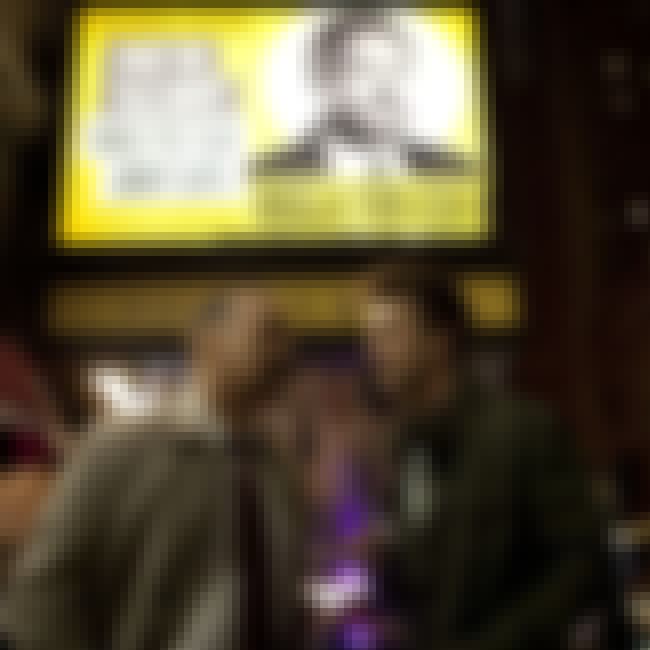 Mike Shiner: "Popularity is the slutty little cousin of prestige, my friend."
Mike never hesitates to capitalize on a moment where he can be critical of Riggan's comeback attempt. He points out that Riggan is searching for popularity, but that is far from what he really wants, prestige.

Should this be higher or lower?
Sam Thomson: "Dad, are you okay?"
Riggan Thomson: "I'm broke, I'm not sleeping and this play keeps hitting me in the balls with a tiny little hammer."
When Sam asks about her father's well being, the answer she receives, about his balls and a tiny little hammer, isn't quite what she expected.
Should this be higher or lower?