Buildings/Attractions

List of Famous Birmingham Buildings & Structures

List of the famous landmarks that make up the Birmingham skyline, listed alphabetically with photos when available. Birmingham architectural landmarks as well as other major buildings, dwellings, and other structures in Birmingham are included on this list. Information about these Birmingham buildings is included on this list, such as when the building first opened and what architectural style it falls under. List includes both new buildings in Birmingham and older historic landmarks.
List features buildings like Alabama Theatre, Arlington Antebellum Home & Gardens, and many more
This list answers the question, "What are the most famous buildings in Birmingham?"
This is a good reference for research into the historical architecture in Birmingham. Famous architectural houses within the city of Birmingham are included as well, sometimes by address, other times listed by the name of the original home owner.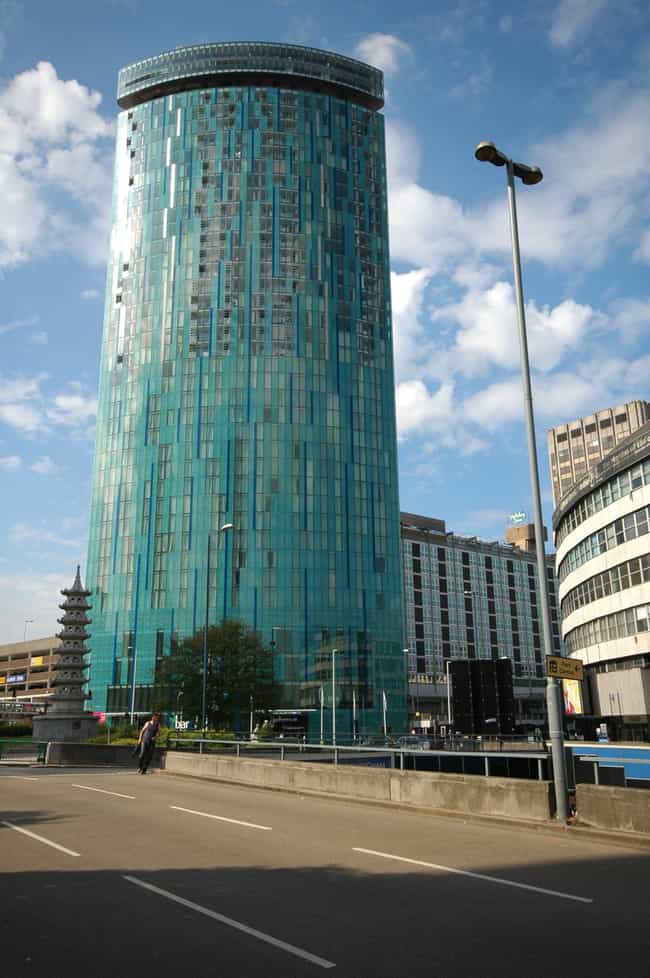 10 Holloway Circus is a 399-foot tall mixed-use skyscraper in Birmingham city centre, England. It is named after the developers, Beetham Organisation, and was designed by Ian Simpson and built by Laing O'Rourke. The entire development covers an area of 7,000 square feet. It is the tallest occupied building in Birmingham and the 29th tallest building in the United Kingdom. ...more on Wikipedia
City/Town: Birmingham, England
Opened: Jan 01 2006
Structural Height (m): 121.5
Style: Postmodern architecture
see more on 10 Holloway Circus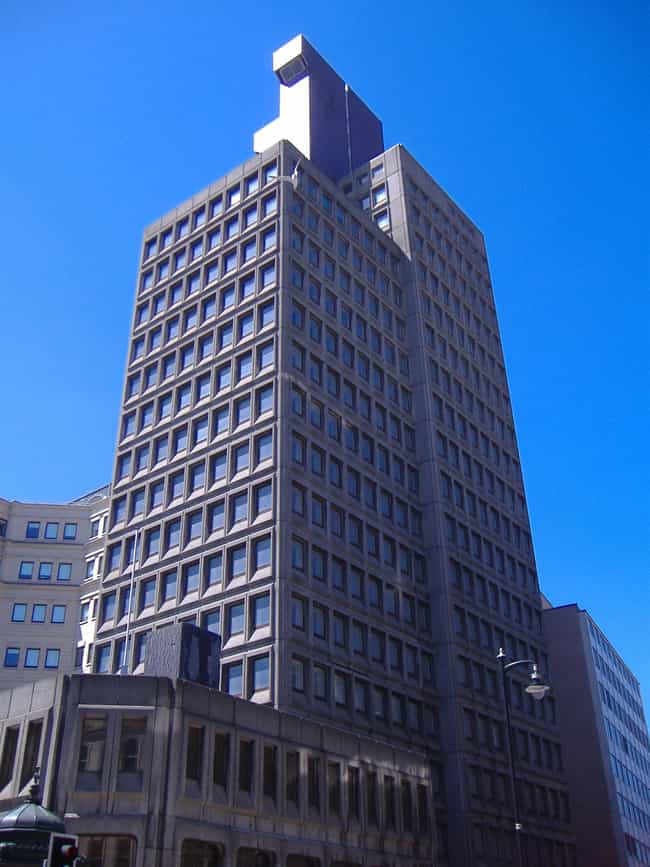 103 Colmore Row formerly known as National Westminster House is a building on Colmore Row, Birmingham, England. The building was designed by John Madin and was completed in October 1975 as offices and a banking hall for National Westminster Bank. After National Westminster Bank vacated the building it passed through several ownerships but failed to lease its offices. In 2008 a plan by then owners British Land to demolish the tower and replace with a taller modern equivalent was approved. This plan never progressed and the building is now owned by the developer Sterling Property Ventures who applied to have the building demolished in January 2015. ...more on Wikipedia
City/Town: Birmingham, England
Opened: Jan 01 1973
Structural Height (m): 80.0
Style: Brutalist architecture
see more on 103 Colmore Row
3
Alabama Penny Savings Bank
City/Town: Birmingham, Alabama, USA
4
Alabama Power Headquarters Building
The Alabama Power Headquarters Building, is an 18 story, corporate headquarters building located in Birmingham, Alabama. The building, completed in 1990 is part of the Alabama Power Headquarters Complex which is composed of four office buildings and a parking garage. The four buildings contain over an estimated 1,200,000 square feet. The Alabama Power Headquarters Complex is one of eight buildings Southern Company has in the Birmingham area, the others being in the Inverness and Lakeshore area. ...more on Wikipedia
City/Town: Birmingham, Alabama, USA
Opened: Jan 01 1990
Structural Height (m): 18.0