Button Mash
The 13 Most Bizarre Crossovers In Gaming History

Updated October 12, 2018
2.2k votes
585 voters
49k views
13 items
List Rules Vote up the video game crossovers you just can't believe really exist.
Video game crossovers, much like crossovers in other forms of media, are not particularly rare. Companies have realized that by combining their brands with other well-known characters and franchises, they can vastly improve the popularity of both products. After all, fans love to see their favorite heroes and villains go to new worlds in whatever capacity they can.
This thinking, though, has led to some very weird video game mashups where the universes of two or more well-known series have been flung together haphazardly. It can feel like they were thought up by an 11 year old who just had way too much sugar.
Sometimes, these bizarre crossover video games are created as cheap marketing ploys that attempt to take advantage of hardcore fans, but others are just straight-up odd mixtures that you would never have expected to see.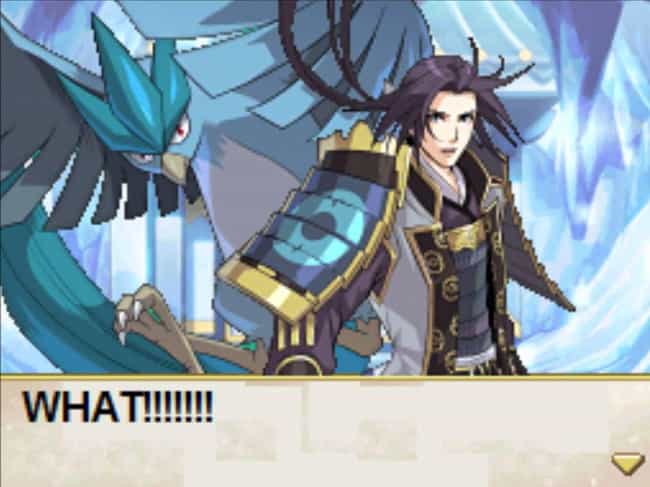 What's the weirdest videogame franchise crossover you can imagine? Doesn't matter, Pokémon mashed together with Nobunaga's Ambition series is much, much stranger. There is obvious appeal in featuring creatures from Pokémon in a variety of different games and media, due to their popularity, but combining it with a turn-based strategy game set in feudal Japan was not something that most people expected. Mature, adult themes set Pokémon Conquest apart as players attempt to conquer various warlords and unite the land.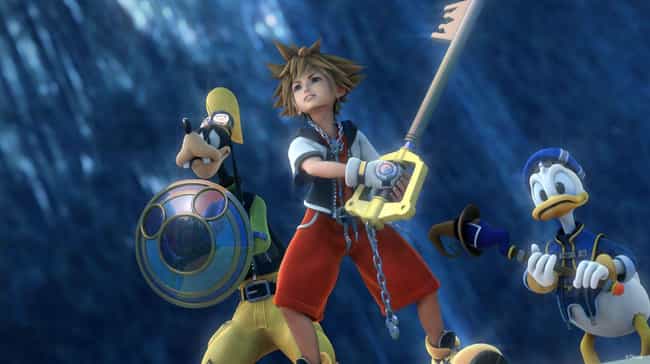 Considering how protective Disney is over their properties, the concept of an action role-playing game featuring an array of Disney characters alongside an original cast (and characters from Final Fantasy) seems too far-fetched to ever happen.
However, a chance meeting in an elevator between the game's director and a Disney executive allowed the idea to be pitched directly to the company. The result was Kingdom Hearts, a game where players team up with Goofy and Donald Duck as they progress through a variety of worlds based on famous Disney movies, such as Aladdin and The Lion King. It proved incredibly successful and there have been more than a dozen sequels and spin-offs since.
3
Poker Night At The Inventory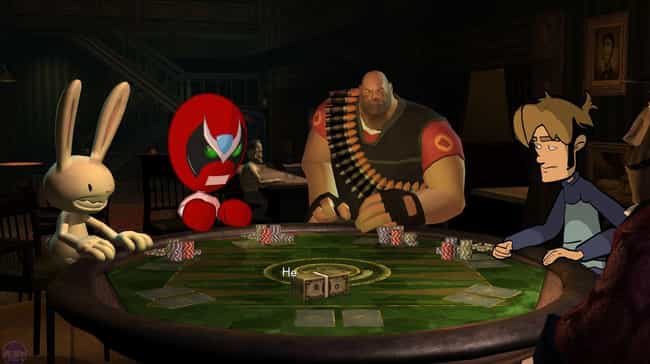 When gamers think of Telltale Games, the first games to come to mind are likely the super popular The Walking Dead or The Wolf Among Us, rather than a poker simulator. Still though, it would be a shame to forget one amazingly weird title in particular. In 2010, Telltale released Poker Night at the Inventory, a game that featured crossover characters from a variety of seemingly random locations.
The players included Tycho from Penny Arcade, the Heavy from Team Fortress 2, Max from Sam & Max, and Strong Bad from Homestar Runner. Each character had their own backstory and in-depth dialogue, something which proved to be incredibly well-received. The game was so successful that a sequel featuring characters from Portal, Borderlands, and The Evil Dead was created in 2013.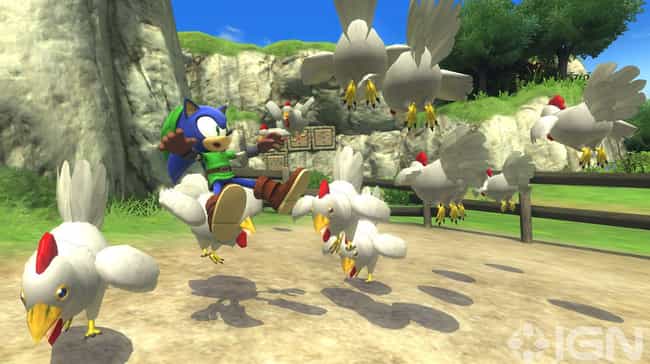 The Sonic brand has not always done well for Sega. Apart from a successful collaboration with Nintendo in the form of Mario & Sonic at the Olympic Games, there has been very little to get fans of the blue hedgehog excited.
That might be why Sega teamed up with Nintendo again when it released Sonic: Lost World to create a piece of free, downloadable content that outlandishly saw the hedgehog enter the world of Hyrule. The Legend of Zelda Zone DLC saw Sonic don the famous green tunic and go on an adventure filled with chickens, heart containers, and everything else you would expect from a Zelda game.