Total Nerd
Insane Concessions Franchises Make For Their Biggest Stars

41.3k votes
8k voters
401.6k views
16 items
List Rules Vote up the celebrity antics that strike you as the most outlandish.
Actors can be a fickle group of people at times. Everyone has heard stories about how a famous actor has acted like a diva by forcing some bizarre clauses into their contracts or behaving like a child on set. Yet, the truth is that many filmmakers have to put up with this kind of thing all the time in order to keep their biggest stars happy. They might even go out of their way to make crazy concessions just to ensure that an actor gets on with their job.
After all, when it comes to big franchises and blockbuster movies, it is essential that movie studios have big names attached. They have huge pulling power around the world and are often associated with particular brands in a way that makes it impossible to make a movie without them. It isn't like a director can simply fire someone who has played the main character for several films, especially when an entire franchise has been built up around them.
This has given actors enormous power and some of them take advantage of it to an insane degree. Let's just hope you're never working on set when they decide they need some special treatment before doing their job... talk about a headache.
Having A Private Train And Being Able To Buy The Characters Clothes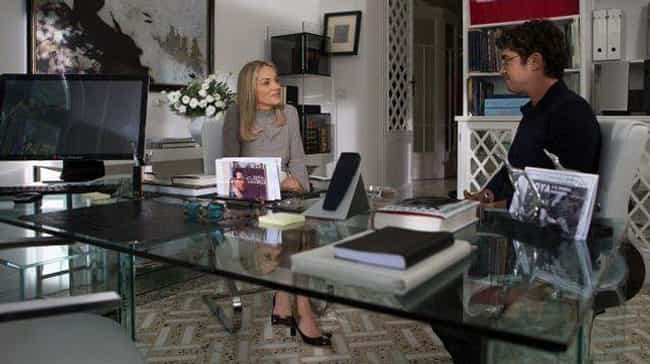 Sharon Stone has garnered a reputation for being difficult to work with over the last two decades. Yet, stories describing her on-set antics and demands still seem to surprise many when they make it into the press. In one such instance, Stone was working on an Italian film with Pupi Avati and Antonio Avati.
The brothers described how they had to hire a private luxury train to pick her up and how she would phone her agent back in the US to fix problems rather than communicate directly with them. Perhaps the biggest concession they made was to give the actress a production credit card so she could go out and buy all the clothes her character would wear throughout the movie.

Is this request ridiculous?
Let The Actor Smoke Weed And Communicate Through Post-It Notes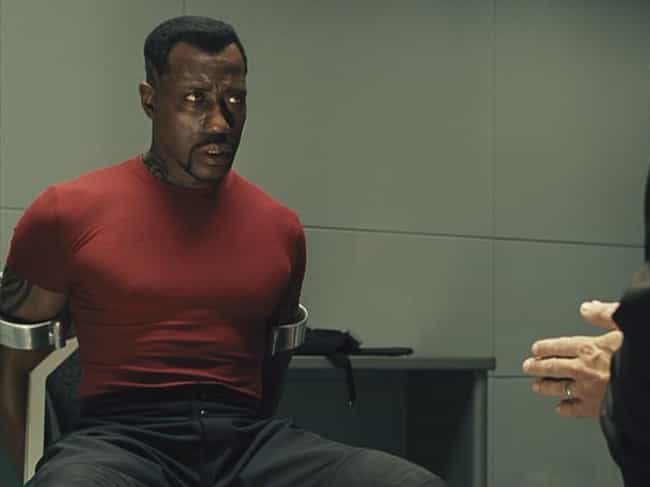 Patton Oswalt spilled the beans about the behavior of Wesley Snipes on the set of Blade: Trinity in an interview with A.V. Club. According to the comedian-turned-actor, Snipes was basically allowed to smoke weed all day in his trailer and would only appear on set when close-up shots were needed.
Oswalt also explained how he would stay in character as Blade throughout production and ended up only communicating with the director through post-it notes after they had a heated confrontation. Snipes was seemingly allowed to get away with this as the producers couldn't exactly fire Blade when his name is in the title of the film.

Is this request ridiculous?
Changing An Entire Set Design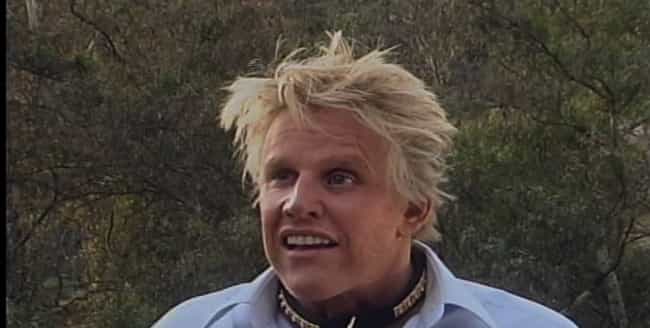 There are plenty of weird stories about Gary Busey but the craziest of all might be from his time on the set of Quigley. The actor refused to perform for a scene that took place in heaven because he felt that the set was designed all wrong.
Apparently, Busey had been in a near-death experience and had visited heaven before being brought back to life. He felt this gave him a unique insight into how heaven really looked and he effectively forced the production crew to redesign the entire set before he would do his job – delaying the movie by several days. Curtis Armstrong even explained how he had gotten in a fight with another actor about the look heaven should have.

Is this request ridiculous?
Banning All Boston Celtics Sports Memorabilia On Set
Although Jack Nicholson wanted to work with Martin Scorsese, the actor didn't feel like the role in The Departed was interesting enough to play. The veteran director made a few concessions for Nicholson to get him on board, which included making him a much more evil villain.
He also allowed the actor to come up with some depraved ideas for the movie, including snorting cocaine from a prostitute's bottom, in order to ensure that the character appealed to him. Scorsese even allowed Nicholson to ban all Boston Celtics memorabilia from set as he is a huge fan of the LA Lakers.

Is this request ridiculous?