Total Nerd
Is Black Panther Really The Modern Day Version Of The Lion King?

Updated November 11, 2019
2.1k votes
325 voters
12.8k views
13 items
List Rules Vote up the similarities that are more than just a coincidence.
A surprising number of people have been espousing how Black Panther is similar to The Lion King, but is that assertion based solely on superficial elements of each film? To say Black Panther is a live-action remake of The Lion King is a bridge too far, yet the two share undeniable similarities thematically, narratively, and yes, aesthetically. Even some names in the The Lion King sound similar to their Black Panther-counterparts, like Nala and Nakia (Lupita Nyong'o), or Mufasa and T'Chaka (John Kani).
In Black Panther, Prince T'Challa (Chadwick Boseman) must learn how to become king after his father's death, and must overcome his cousin Killmonger's (Michael B. Jordan) usurpation of his throne. When you put that way, it starts to sound awfully similar to The Lion King, doesn't it?
These are all the similarities between Black Panther and The Lion King that just might convince you T'Challa's adventure is at least a spiritual successor to Simba's. There are MAJOR spoilers for Black Panther ahead, so if you haven't yet seen it, maybe just go check out some Black Panther trivia instead. If you have seen it, and are hungry for more about T'Challa's first solo outing, checkout all the Easter eggs from the film.
Both Heroes Need To Be Reassured By Their Fathers In Dreamlike Scenes
Not only must their living loved ones convince both Simba and T'Challa they are worthy of their respective thrones, but both their deceased fathers do the same. In fact, the scene in which T'Challa visits his dead father in the sublime astral plane is highly reminiscent, aesthetically speaking, of Simba's seance with his ghostly father. Both scenes depict a breathtaking crepuscular purple sky under which royal sons commune with their deceased fathers, who assures their progeny they possess the mettle to rule.
Both Kings Are Usurped And Pushed Out Of The Kingdom, Only To Return Triumphantly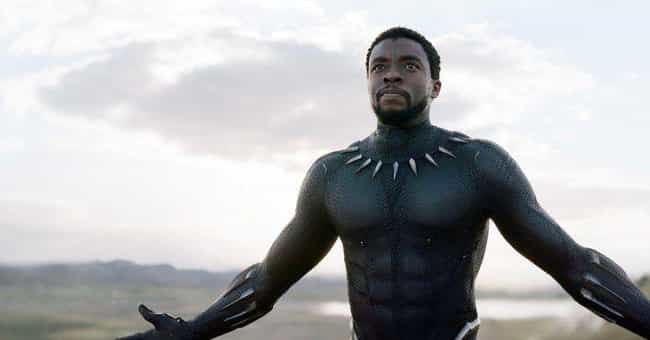 While Killmonger's usurpation of T'Challa is more direct (besting his cousin in ritual combat to steal the throne), it still mirrors The Lion King, in which Scar effectively exiles his nephew by convincing Simba his father's death is his fault. Of course, in both cases, the rightful king returns to reclaim their throne, overthrowing their paternal relative/usurper.
Both Heroes Have To Be Convinced They Are Worthy Of The Throne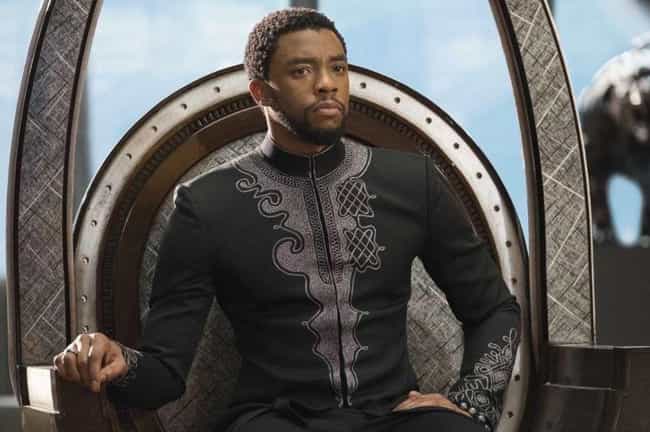 What makes Simba and T'Challa worthy rulers is their self-doubt and their lack of hunger for power. Both characters have to be convinced by their loved ones that they are indeed worthy of the throne. While this may sound like weakness, it's actually a strength: a thirst for power is indicative of corruption and ill lintent as displayed by Scar and Killmonger.
Fathers In Both Movies Tell Their Sons About The Stars And Beauty Of Their Land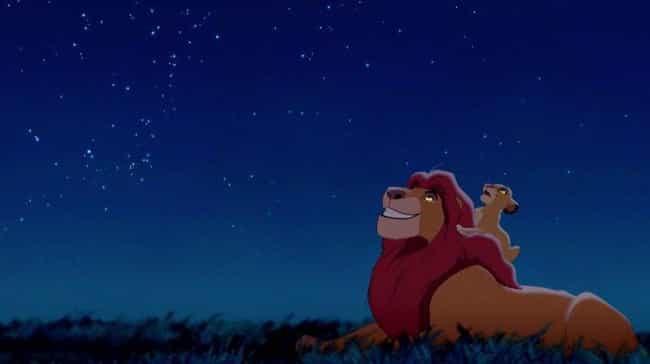 This correlation is another example of the subverted elements of The Lion King-Black Panther relationship. In The Lion King, it's Mufasa who tells his son of their land and sky. Of course there's the famous line "Everything the light touches is yours," but there's a later scene under a starry night in which Mufasa speaks to his son of the stars presiding over their land.
Those two sentiments are echoed and fused in Black Panther, only it's N'Jobu (Sterling K. Brown) telling his son Erik "Killmonger" about their homeland, also mentioning the stars explicitly, and it even takes place on the astral plane, which is aesthetically reminiscent of the starry night sky under which Mufasa and Simba speak.